Nightmares can be a terrifying thing for any child to experience. Even in our adult lives, we still don't enjoy getting them. For little humans with wild imaginations, this can be worse. They develop a genuine fear of going to bed at night. 
Nightmares and the subsequent fear children develop is normal. 
It can be so, but the parents need to find creative ways to help manage children's fear and the experience of having a nightmare. 
Here is a list of five things parents can do to help children cope with nightmares, and even sleep better in the process: 
1. Relaxation training:
Teaching your child simple breathing exercises can go a long way. You can even teach them to manage their minds by focusing on their happy place when breathing in and out. The National Sleep Foundation advises parents to try relaxation techniques with their kids before they go to sleep. 
2. Read some books 
Numerous books in the market can help kids cope with nightmares. Some books tell the story of a little brave child that is no longer scared of nightmares. 
Three books that you can try to read:
Berenstein Bears and the Bad Dream, Berenstein Brothers
Brave Little Monster, Kerp Baker 
My Dragon is Scared: 12 Rhyming Songs to Help with Toddler Fears, Katrina Kahler
3. Affirmations 
If your child has a nightmare-free night, congratulate them on being big and brave. This will help develop the necessary confidence they need to confront their fears when its bedtime. 
4. Safety assurances 
Kids develop nightmares because they have very good imaginations and they know that a bad thing can happen, according to the National Sleep Foundation. This means that kids do not feel safe. Assuring them that they are safe before going to bed or after a nightmare can help them a great deal. 
5. Ask about the dream 
To help them face their fears and be brave, ask them to tell you about the dream. This way, you can understand what makes them scared, and what makes them feel powerless during a nightmare. You can then take the power away from whatever it is by telling them a story that will help them do that. 
These might not help you overnight, but keep trying until your brave little human can have a safe night's sleep. 
---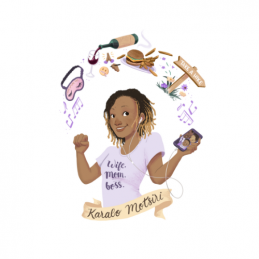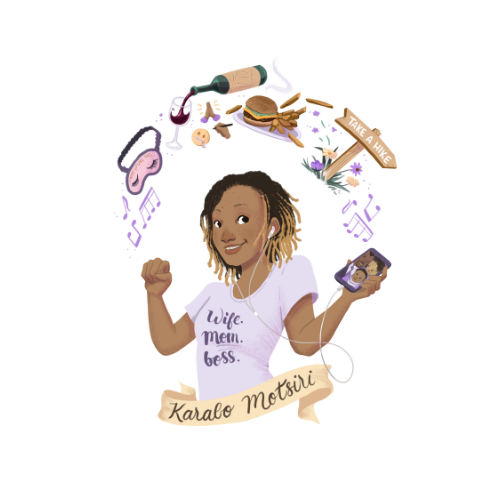 Karabo Motsiri is a first-time mom, over-sharer, lover of life, chronic napper and married to her best friend. She loves a good party because the dance floor is her happy place. She enjoys good food, good conversations, laughs a little too hard, and cries during every episode of Grey's Anatomy. She started her blogging journey because she wanted to share all the ups and downs of being a young modern mama in South Africa. Her blog Black Mom Chronicles has been featured on Ayana Magazine & SA Mom Blog. She has enjoyed airtime on Power FM and frequently writes for the parenting section of Saturday Citizen. She also works with MamaMagic on their Product Awards, Milestones Magazine, Heart to Heart blog, and the Baby Expo, which is South Africa's biggest parenting expo. 
If you found this article useful or interesting, why not subscribe to Parenty's weekly newsletter for a wrap up of that week's best content.