White South Africans, particularly those to the right of the political spectrum, have responded to this by adopting the term in their Twitter names.
There are many Twitter users who have changed their names, with the highest profile example possibly singer and ToekomsVonk co-founder Steve Hofmeyr.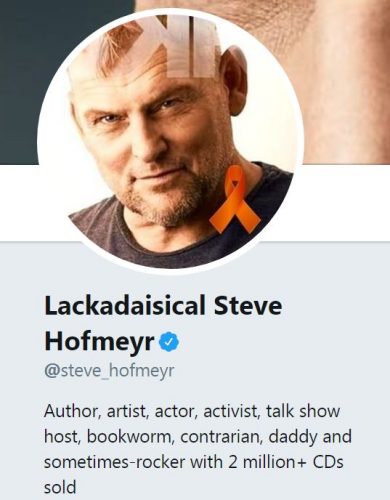 The adoption of the term is similar to the reaction by supporters of then presidential candidate Donald Trump to a comment made by his rival candidate Hilary Clinton. Clinton called half of Trump's followers a "basket of deplorables", continuing to say they were "racist, sexist, homophobic, xenophobic, Islamophobic – you name it".
The comment caused initial outrage but was since reclaimed by the US right and adopted as a badge of honour among many Trump supporters.
One of the Twitter users who has added "Lackadaisical" to her Twitter name noted the parallel.
https://twitter.com/BlondeBraids/status/1074215376823701504
Blah. The old flag is like the backtrack debate. It surfaces once a year, but to no avail. It can make zero difference for as long as the dream of reconciliation is deferred, which can't be reached with second class citizens and racial epithets like "lackadaisical".

— Steve Hofmeyr (@steve_hofmeyr) December 18, 2018
Hofmeyr himself tweeted that he believes the term "lackadaisical" is a "racial epithet" in a tweet about the old South African flag.
His new organisation ToekomsVonk has also released a statement saying that Ramaphosa is "not our president", taking issue with him over a range of issues.
The organisation is still reeling after Ramaphosa's comment on farm murders made to Bloomberg after a visit to the United Nations (UN), which it mentions in the statement.
"On the tweet itself… it was clearly misinformed," Ramaphosa told media company Bloomberg on September 26 2018. "And whoever gave him that information was completely wrong. There are no killings of farmers or white farmers in South Africa."
His spokesperson Khusela Diko later said Ramaphosa was dismissing Trump's tweet in which he referred to the "large-scale" killing of white farmers rather than denying the existence of farm murders as a whole.
READ MORE: Cyril defends on-air statement of 'no killing of farmers'
AfricaCheck, meanwhile, found that "whether a slip of the tongue or a something more sinister, Cyril Ramaphosa wasn't telling the truth."
The statement also hits out at what organisation sees as the "exoneration" of BLF leader Andile Mngxitama following his controversial recent comments calling for the killing of white people, which he said were meant in self-defence.
Ramaphosa said in the interview that extreme voices such as Mngxitama were uncommon and that he is probably just "a lone voice out there in the wilderness".
ToekomsVonk took the president to task over his "lack of knowledge" of the Battle of Blood River, going into great detail in describing the organisation's version of happened back then.
They also claim the president "showed a shocking lack of sensitivity and lack of knowledge of how cumbersome and slow the front loader rifles were" back then after he said 3,000 Zulu warriors were massacred because the Boere had superior weapons.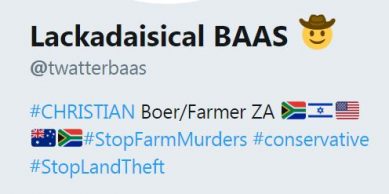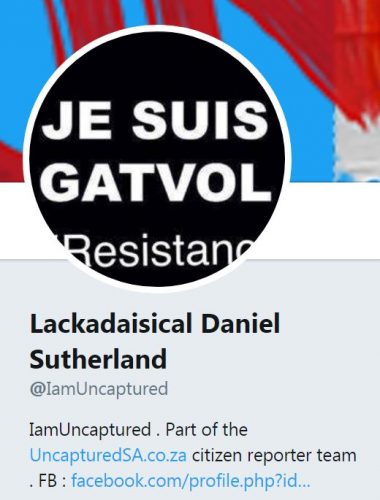 For more news your way, download The Citizen's app for iOS and Android.