Konta displayed nerves of steel in her pulsating quarter-final victory over world number two Simona Halep on Tuesday.
The 26-year-old is the first British woman to make the Wimbledon semi-finals since Virginia Wade in 1978 and a victory over five-time champion Williams would make her the first Briton into the women's final at the All England Club since Wade won the title in 1977.
Born in Australia to Hungarian parents, Konta didn't moved to the UK until she was 14, but regardless of her heritage she has been adopted as one of their own by the Wimbledon fans.
Now a resident of the sleepy seaside town of Eastbourne, the historic significance of her Wimbledon run, and the crowd's reaction to it, has been an eye-opener for Konta, who until this fortnight could have walked unrecognised down any street in the country.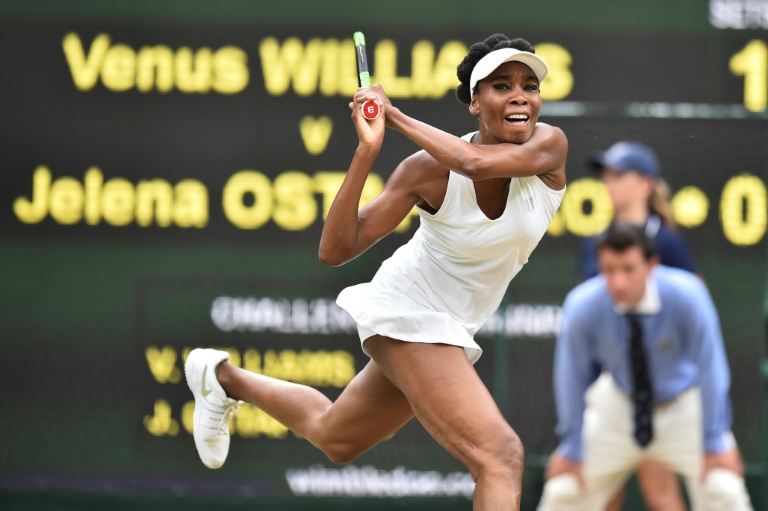 "I've dreamed of success in every slam but I think it makes it more special because it is home," said Konta, who was ranked outside the top 150 only two years ago.
"I do get that home support, which I don't get anywhere else. In that sense, I guess it makes it that much sweeter.
"In terms of the home support, I feel very excited and very humbled by it.
"When you get a massive crowd of people cheering, making that sort of noise in a stadium, you do get goosebumps."
Having fallen in love with tennis when she was a young girl watching Venus and sister Serena dominate Wimbledon, it is fitting that Konta will have to vanquish her to reach the final.
"I think what Venus and her sister have given our sport is absolutely tremendous," Konta said.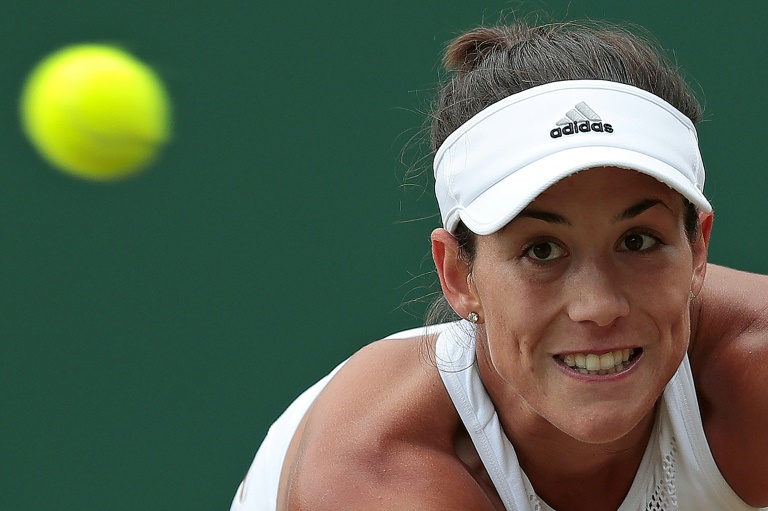 "The way they've elevated women's tennis is truly inspiring. So I feel very excited and very humbled to be sharing the court with her again."
Konta has never made a Grand Slam final, while Venus has been in 15, but the Briton doesn't expect her rival's extra experience to be a factor.
"I know this will be my second slam semi-final, but nerves and excitement and those sorts of emotions that come along with big matches aren't necessarily specific to Grand Slam moments," Konta said.
"I've been a part of some great moments and exciting moments in other events as well. I'd like to think I'll be using all that experience come Thursday."
At an age when all of her contemporaries have long since retired, Venus is still going strong and, in her 20th Wimbledon, she is on the verge of an historic achievement the equal of Konta's potential milestone.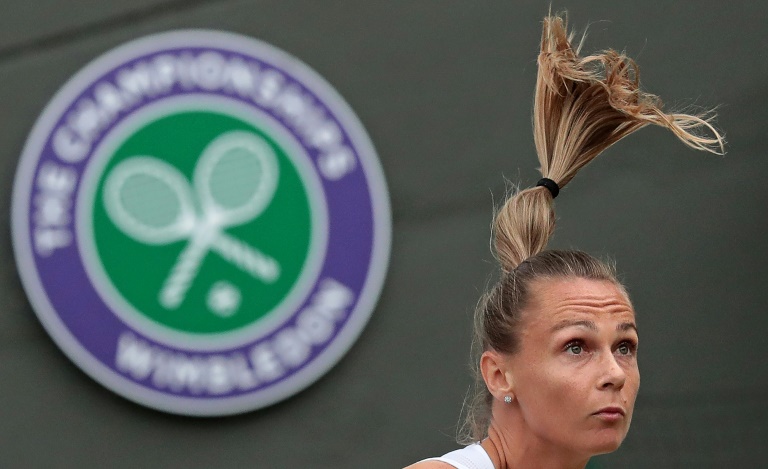 If the 37-year-old wins on Thursday, she will become the oldest Wimbledon finalist since Martina Navratilova in 1994, while lifting the aptly named Venus Rosewater Dish would make her the oldest All England Club champion in the Open era, breaking her sister Serena's record.
That would be an especially sweet moment for Venus, who has had to deal with a debilitating autoimmune disease for years, as well as her accidental involvement in a tragic car crash that killed an elderly man in Florida last month.
In fine form after dismissing a series of opponents almost half her age, including French Open champion Jelena Ostapenko in the last eight, Venus is hoping to reach her first Wimbledon final since 2009, a year after she won at the All England Club for the most recent of her seven Grand Slam titles.
Asked why she still puts in the hard hours on the practice court, Venus, who was the Australian Open runner-up earlier this year, said: "I love this game. That's why I put in the effort and the time. It's a beautiful game. It's been so good to me.
"I still feel quite capable, to be honest, and powerful. So whatever age that is, as long as I feel like that, then I know that I can contend for titles every time."
In the other semi-final, former French Open champion Garbine Muguruza faces Slovakian world number 87 Magdalena Rybarikova.
Muguruza has unfinished business at Wimbledon after losing the 2015 final against Serena, while Rybarikova is the tournament's lowest ranked semi-finalist since 2008.