The Wallabies left for the republic on Saturday with Cheika aiming to break Australia's struggles against the Springboks in Tests at high altitude.
The Wallabies tackle the Springboks at Bloemfontein on September 30 at the venue where they last won at high altitude seven years ago.
Australia have won just three Tests overall on the Highveld in Johannesburg, Pretoria and Bloemfontein and only once in the last 54 years.
Cheika said Australia's woeful record is not purely down to the physical demands of playing at 1500 metres (around 5,000 feet) above sea level.
"I don't know, I just think it might be in our head," Cheika told reporters before the team's departure.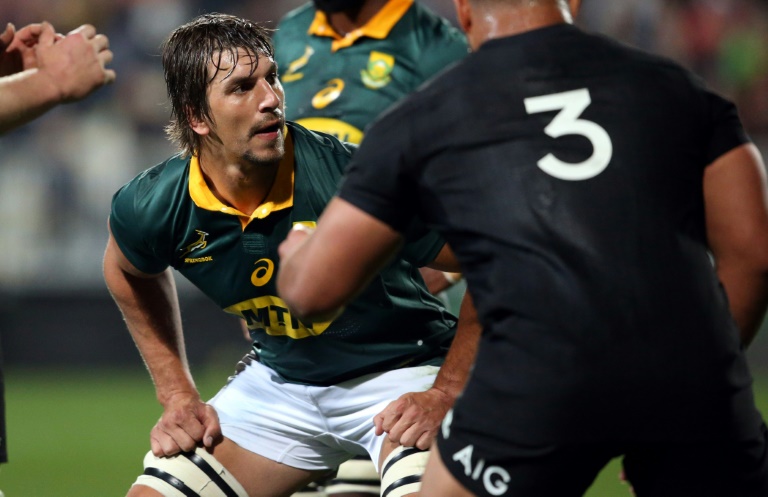 "You've just got to go there and do your best.
"For us it's just about this group of players getting a bit smarter, playing a bit more consistently, then we'll see where we land."
Cheika said the Wallabies needed to up their game if they wanted to improve their poor record against the Springboks.
"It's been a while since we've won there and to be honest, we haven't accumulated a whole lot of wins over there (in South Africa) full stop.
"And if we want to take stepping stones to be a better team, we've got to be able to be mentally strong enough."
The Wallabies are preparing for a backlash in Bloemfontein after the South Africans were routed 57-0 in a record loss to the All Blacks in Auckland last week.
The Springboks are vowing to take it out on Australia after going down by a record margin, eclipsing their 53-3 defeat to England in 2002.
South Africa had previously held the Wallabies to a 23-23 draw the week before in Perth on their way to New Zealand, and lie second on the Rugby Championship standings three points ahead of Australia.
Lock Adam Coleman (ribs) is the Wallabies' only fitness concern.
There are three uncapped players in the 32-man Wallabies squad — Queensland Reds lock Lukhan Tui, Western Force centre Billy Meakes and Reds centre Izaia Perese.
The Wallabies will travel to Argentina after their South Africa Test match to face the Pumas in Mendoza on October 7 to complete their Rugby Championship campaign.