A 2020 matriculant penned an open letter to the president, the minister of education, and "everyone else that has taken it upon themselves to decide for us".
Parents everywhere have voiced their opinions and frustrations about the lockdown and its effects on the education of their children. And for the first time, the country gets to hear an eloquent expression of the same feelings from a young school-going child.
The post has been shared over 7K times on Facebook and it is getting the conversation going with other people agreeing with the sentiment shared, and others disagreeing.
The letter reads: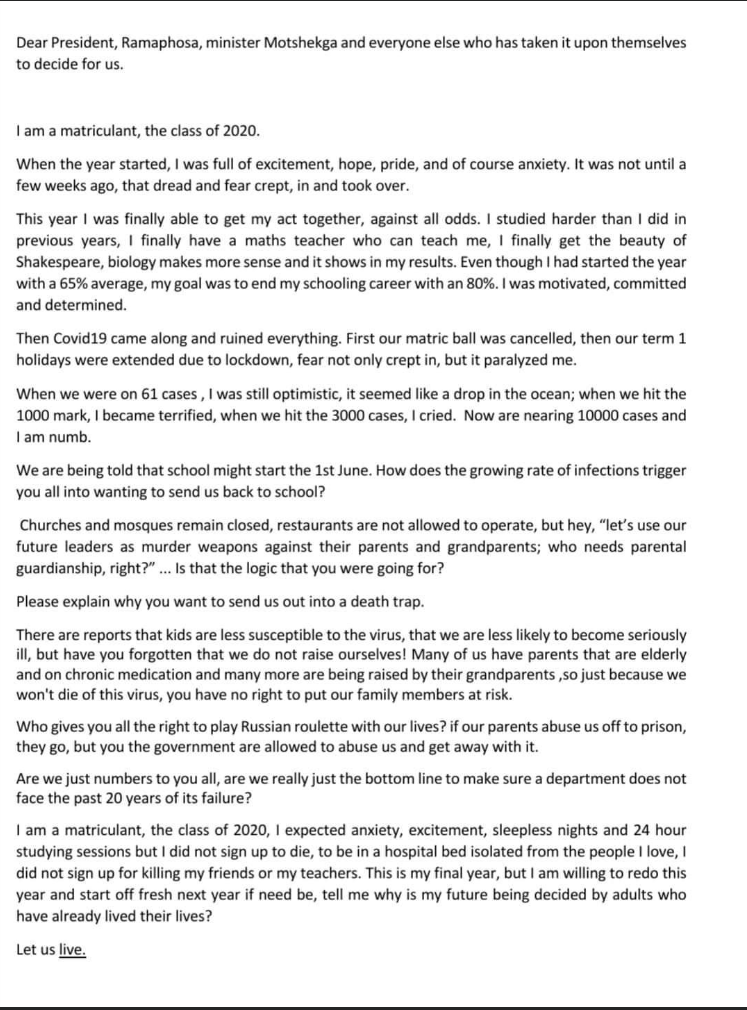 For more news your way, download The Citizen's app for iOS and Android.