The new year has begun, meaning it is also time to stock up on some new books. If your child is an avid reader, or if you want to introduce them to reading regularly, this is for you.
Here is a list of five must-read books for 2020:
Time to Eat
Some children can be fussy eaters. This book displays happy and eager faces enjoying their healthy meals. This book also includes useful tips 
Author: Penny Tassoni 
Illustrator: Mel Four
Reading ages: 2-8
Tomorrow, I'll Be Kind
Kindness is one value that the world needs more of. Through this book, kids can be inspired to be kind, honest, grateful and patient. Kids can start reflecting on the kind gestures they have shown throughout the day, and how they can be kinder tomorrow. 
Author: Jessica Hische
Reading ages: 3-7
Black Is a Rainbow Color
A child reflects on the meaning of being black in this moving and powerful anthem. This book is a celebration of the culture, history, and the legacy of black people. 
Author: Ekua Holmes
Illustrator: Caldecott Honoree and Coretta Scott King 
Reading ages: 4-8
The Lost Homework
This book reminds us and children that, over and above school, life is a great teacher and from it, we can learn valuable lessons. 
Author: Richard O'Neill
Illustrator: Kirsti Beautyman
Reading ages: 4–9.
A Girl, A Raccoon, and the Midnight Moon
This is a highly original story, covering themes such as friendship and bravery while adding in a bit of animal magic, too. It is about a girl that has a passion for books and libraries and is on a hunt to find the culprit that stole something valuable from her local library.
Author: Karen Romano Young 
Illustrator: Jessixa Bagley
Reading age: 9-12
The Seed of Compassion 
His Holiness the Dalai Lama shares his childhood stories that exemplify peace, kindness, and compassion. His first important story is about his mother. This is an inspirational story by one of the most inspirational leaders in the world. 
Author: His Holiness the Dalai Lama
Illustrated: Bao Luu
Reading ages: 4-8 years
---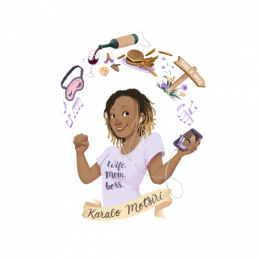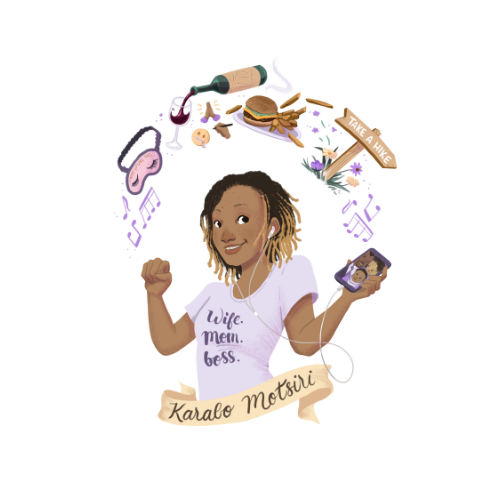 Karabo Motsiri is a first-time mom, over-sharer, lover of life, chronic napper and married to her best friend. She loves a good party because the dance floor is her happy place. She enjoys good food, good conversations, laughs a little too hard, and cries during every episode of Grey's Anatomy. She started her blogging journey because she wanted to share all the ups and downs of being a young modern mama in South Africa. Her blog Black Mom Chronicles has been featured on Ayana Magazine & SA Mom Blog. She has enjoyed airtime on Power FM and frequently writes for the parenting section of Saturday Citizen. She also works with MamaMagic on their Product Awards, Milestones Magazine, Heart to Heart blog, and the Baby Expo, which is South Africa's biggest parenting expo. 
If you found this article useful or interesting, why not subscribe to Parenty's weekly newsletter for a wrap up of that week's best content.