Jada Pinkett Smith recently posted a photo of her husband Will and their daughter Willow. Jada was gushing over the relationship Will and Willow have, which is something that she had never experienced before.
Jada captioned the photo with: "That daddy/daughter love I never had … but it makes my heart smile that Willow does."
Jada explicitly expresses that she never had a close relationship with her father. Jada's father, Robsol Pinkett Jr, died in 2010 after a drug overdose.
On one of Jada's Red Table Talks, Jada spoke about what her father said to her when she was seven years old: "I can't be your father. I'm a criminal, I'm an addict, and that's just what it is."
Only years later, when Jada became famous, did her father attempt to create a relationship with her.
By the comments on Jada's Instagram post, one can clearly see that having an absent father is a reality for many people.
It is therefore beautiful to see a generation of fathers that are making conscious decisions to be fully present.
Yes, we do not celebrate fish for swimming. But we do applaud men that go against a patriarchal image of what a father is and what kind of relationship they can have with their sons and daughters.
This system says that men are providers and as long as there is food on the table and money in the house, then the father has done their job. Even if they are not hands-on with raising their kids or foster a relationship with them.
Will Smith described his relationship with his daughter in one of his YouTube videos.
"Willow has been one of the most challenging and most beautiful relationship I have ever had in my life. Willow got the best of me that any human being has ever got. And it's a beautiful thing to watch her develop and know how to love her better than I have been able to love anybody."
Fathers will always remain their daughter's first love and dads should always do their best to have a healthy relationship with them.
---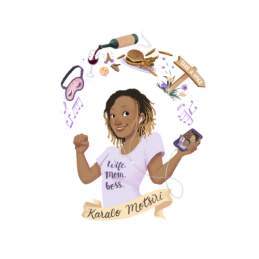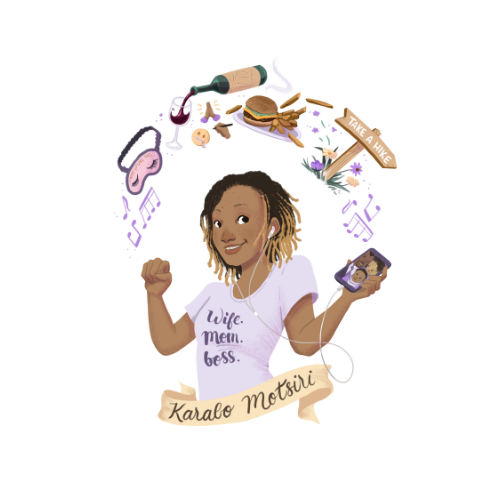 Karabo Motsiri is a first-time mom, over-sharer, lover of life, chronic napper and married to her best friend. She loves a good party because the dance floor is her happy place. She enjoys good food, good conversations, laughs a little too hard, and cries during every episode of Grey's Anatomy. She started her blogging journey because she wanted to share all the ups and downs of being a young modern mama in South Africa. Her blog Black Mom Chronicles has been featured on Ayana Magazine & SA Mom Blog. She has enjoyed airtime on Power FM and frequently writes for the parenting section of Saturday Citizen. She also works with MamaMagic on their Product Awards, Milestones Magazine, Heart to Heart blog, and the Baby Expo, which is South Africa's biggest parenting expo. 
If you found this article useful or interesting, why not subscribe to Parenty's weekly newsletter for a wrap up of that week's best content.