When I was young, I had kids pulling my hair, laughing at my dress-sense (or lack thereof), deliberately uninviting me from parties, making up silly songs about the fact that I liked a boy who didn't like me back… you get where I'm going… I was bullied.
So were most of my friends. So were our parents, and their parents before them. And my story is not unique; I'm sure many of you would have your own experiences to add to my list above.
Bullying is as old as the world itself. Perhaps we're just more aware of it these days, because of the amount of reports on bullying we see all over the news, what we hear on the radio, and what we read in newspapers. But, as parents, we are deeply aware of the fact that bullying is part of the human condition – the darker side of it – and we spend countless hours trying to protect our children from it. We do all we can to teach them not to do it to others, and how to respond when they are the ones being bullied.
What makes matters worse is that, unlike the days of our childhood when bullying was reserved for the playground at school, we live in an age where technology has taken over. And social media has meant that our kids are vulnerable to bullying from hordes of complete strangers hiding behind screens from countries we've never even heard of – not just the handful of kids from the neighbourhood we grew up in.
So what can we do? How do we help our kids navigate the stormy waters of bullying in an ocean of social media and apps that didn't even exist when we were kids? Here are some practical steps to help us prevent cyber-bullying in our homes, schools and social settings.
1. Build a relationship of trust with your children so that they are confident enough to know they can come to you at any time if they feel they are being bullied. Believe them when they tell you they are being bullied, stand up for them, have their back.
2. Talk openly and honestly about the online world, the pros and cons, and how they can keep themselves safe. Share examples of what they can implement on their social media accounts in order to keep their accounts safe.
3. Device friendly area. When your children are busy on their devices, ensure that they are always near or around you. Do not allow devices to be kept in the bedroom. Investigate apps which can be connected to your child's phone where you are able to monitor their online movements.
4. Educate yourself. Familiarise yourself (if you don't already know) with all the social media platforms that are out there. Be open enough with your child so that they would be happy to have you as a "friend".
5. Believe your child. Never overreact or underreact to your child's experience. Always validate their feelings and walk them through the process of dealing with the bullying.
6. Point of call. If there are signs of bullying, speak to your child's principal immediately. If the bullying is coming from a source outside of the school (predator), take it to the police immediately.
7. Never reply. Teach your children to never reply to messages that are intimidating or threatening. They should take a screenshot as proof and immediately block the bully.
8. Implement a family digital value system which allows all family members to be on the same page when it comes to internet safety within the home. SaveTNet has a brilliant downloadable document that you can use.
Digital parenting expert and founder of SaveTNet Cyber Safety Rianette Leibowitz adds: "the alarming statistics of young people experiencing cyberbulying needs to be taken more seriously by parents. It might be hard to understand why a digital identity is so important to younger generations, however we need to empower ourselves with the relevant information and guide them through this very confusing digital journey. Never underestimate the level of pain and long term consequences caused by cyberbullying. Parents need to realise the power of relationship – dinner at the table, conversations and hugs could help you detect when your child might be in trouble. It might sound a bit old fashioned, but no digital devise can compare to eye contact and affection. One way to start the online safety conversation is to create your own Family Digital Values Constitution and you can find a template at

www.savetnet.com

. There is a section for blended and divorced families as well."
9. Educate. Teach your child what is OK to post on social media and what should rather not be published. Always think first before hitting that "share" or "post" button.
10. Online acronyms every parent should know. According to the SAPS, these are a sample of acronyms used online. Parents should be aware of them.
GNOC – Get Naked On Cam
TDTM – Talk Dirty To Me
NIFOC – Naked In Front Of Computer
PAW – Parents Are Watching
PIR – Parent In Room
POS – Parent Over Shoulder
CD9/Code 9 – Parent/Adult around
ASL(R P) – Age Sex Location (Race/Picture)
(L)MIRL – (Let us) meet in real life
MOS – Mom Over Shoulder
P911 – Parent emergency
PRON – Porn
S2R – Send To Receive (pictures)
FYEO – For Your Eyes Only
It is so important to reiterate to your children at every possible opportunity that bullying of any kind is never OK.
---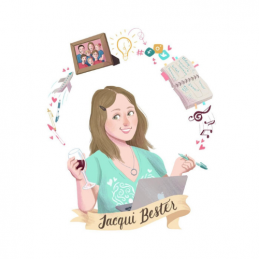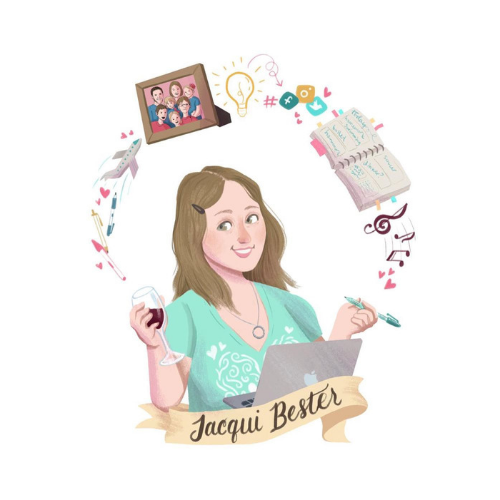 Jacqui Bester is firstly a wife and mom to five rambunctious children who drive her nuts and fill her heart with unspeakable joy all in the space of a single day. She writes about her day to day adventures and misadventures in parenting, life and marriage. Jacqui is known for sharing a brutally honest account of her MESSY "mamahood"… the joy, the fun, the laughter and the tears. She enjoys a good mystery-crime novel with a lovely glass of red wine, trying out new foods and restaurants with her hubby on the odd date-night, exploring new places, learning new skills, and generally anything else that calls for a more adventurous approach to life. You can find her over on One Messy Mama.
If you found this article useful or interesting, why not subscribe to Parenty's weekly newsletter for a wrap up of that week's best content.