Holy Rosary is a Catholic Day School for Girls from Grade R-12, in Edenvale, Johannesburg. On Monday, 6th May, in anticipation of Wednesday's elections, the school ran a mock election for their learners.
As part of the History syllabus, with the aim of teaching children about how South Africa is governed and to get them engaged in the power of democracy. Furthermore, this experience would enlighten these future voters as to their role and responsibility in making democracy work. Ultimately, demonstrating the importance of making their mark when it comes to voting for their government.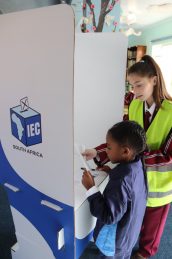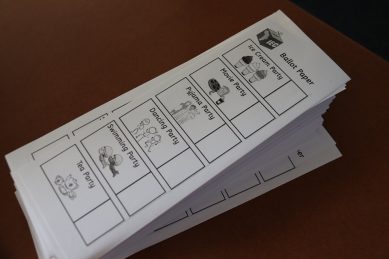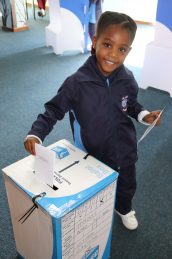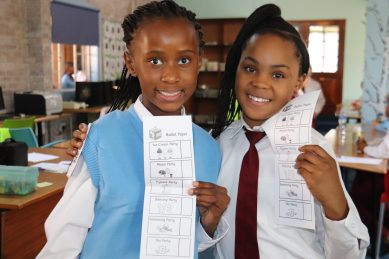 And what better way to teach than to let these learners experience the voting process. The voting day was fully geared with IEC official booths and ballot box, ballot papers with all the "parties" listed and the Grade 6s ran the day as election officials. There was the obligatory stamping of ballot papers, inking of thumbs, door and queue control and these 12-year-olds operated like a well-oiled machine as the day ran smoothly.
Each grade was given a chance to come and vote – from 5 years old to 12 years old, everyone got the chance to make their voice heard. And through a well organised, well managed, free and fair election a party was selected.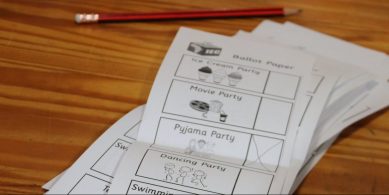 The Pyjama Part won by a landslide with 67.3% of the votes. And the learners, through their participation and role in making democracy work, will enjoy a school-wide Pyjama part at school later this month.
This initiative is not only amazingly fun for learners as interactive learning has proven time and time again to be more effective than just reading facts and stats. It is critical to start the conversation early around the importance of voting in a democratically run country. Because the earlier it starts, the more equipped that 18-year-old will be to make the responsible decision and stand in the queue to make their mark when it counts.
Well done Holy Rosary, Parenty salutes you!
If you found this article useful or interesting, why not subscribe to Parenty's weekly newsletter for a wrap up of that week's best content.