Influencer Sarah Langa McKay found herself at the centre of a social media storm on Thursday afternoon after she posted and deleted a video of herself with animated tears edited onto her face in an image of herself wearing a designer outfit and expensive brand name bag.
She has since replaced the post with a series of blank images followed by pictures of Uyinene Mrwetyana and Leighandre "Baby Lee" Jegels who were murdered in the last two weeks.
She also started trending on Twitter and her Instagram comments have been set alight with verbal abuse from fans who found the post to be in poor taste.
This is not the first time she has found herself in hot water on social media, as Langa-McKay has trended before for various controversial reasons including taking offence to being called black.
RELATED: 'I'm black really?' asks Sarah Langa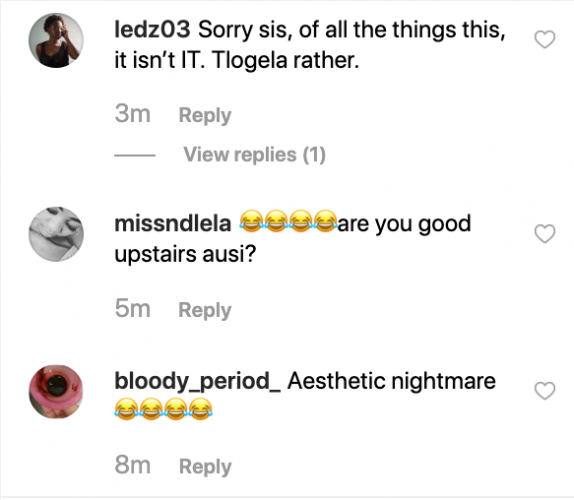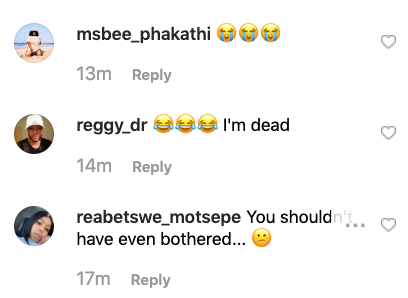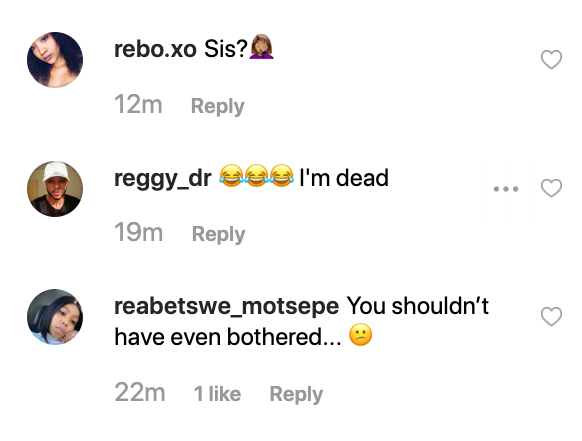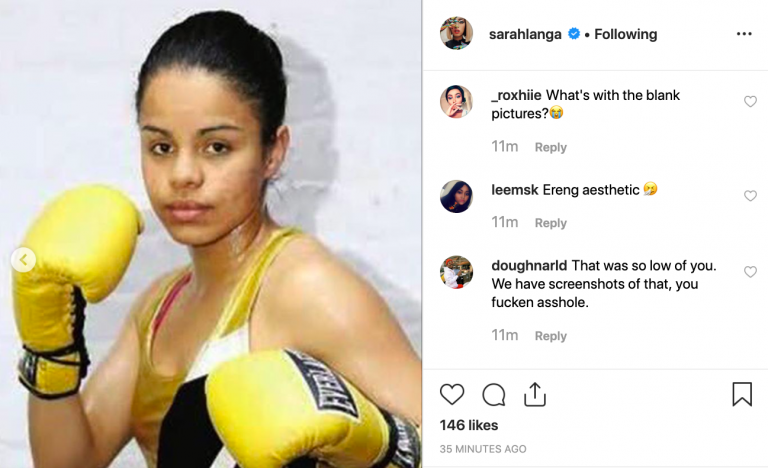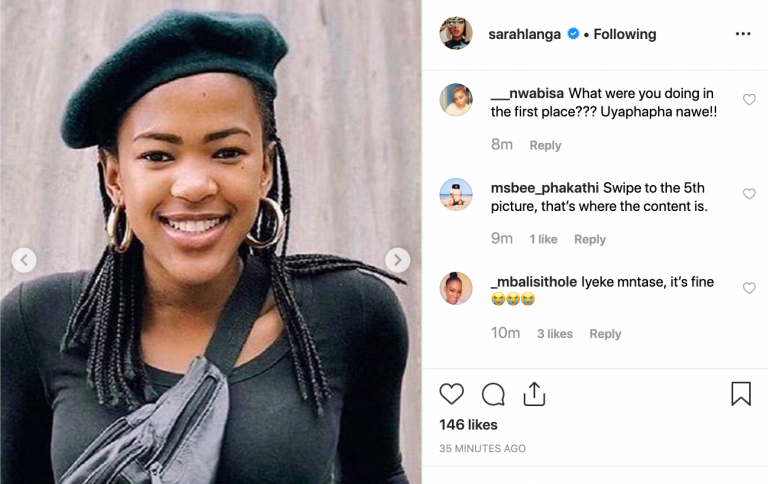 Most of the criticism levelled against her has taken place on Twitter. Take a look at some of the comments below.
Activism with a pinch of content ????????

— Aluve Nguza (@aluve_ngoo) September 5, 2019
Content and aesthetics >

— congolese ting. (@kellysjellys) September 5, 2019
???? ???? ???? I was so confused when I saw this on insta!

— Blooming???? (@Faith_S) September 5, 2019
???????????? Being an influencer is so weird

— MaLanga (@ZandiileL) September 5, 2019
Sarah said "bet." https://t.co/vPiOOxTRzL

— Mpanza (@Sibu_MpanzaSA) September 5, 2019
tears are temporary. drip is forever. pic.twitter.com/ebxXq98NIT

— merkaba. (@lelowhatsgood) September 5, 2019
I like Sarah. She's good people.

— #gentleGiant (@Murendi) September 5, 2019
If y'all though Sarah Langa was gonna mess up her IG page's aesthetic because of this, y'all were wrong. ????

— IG: (@that_girl_viwe) September 5, 2019
Sarah Langa could've just posted her OOTD and kept it moving…there was no need????

— Asiphe (@Nokhodesa) September 5, 2019
guys Sarah Langa was not prepared to sacrifice her feed hunny, she posted white blocks that you have to swipe 4 times in order to see the Uyinenes picture. pic.twitter.com/IumEdym2oz

— Songezo (@HEEXUS) September 5, 2019
gateng? pic.twitter.com/a3BeYlPOR5

— martha???? (@nomaswazii_) September 5, 2019
READ NEXT: Popular influencer Sarah Langa almost kidnapped at Global Citizen
For more news your way, download The Citizen's app for iOS and Android.