Newcastle deputy mayor Reuben Molelekoa was charged with driving under the influence, after his official municipal vehicle ploughed through an Osizweni home just before midnight on Tuesday, causing considerable damage to a neighbouring house as well, reports Newcastle Advertiser.
SAPS Osizweni Communications Officer, Captain Sipho Nkosi confirmed Cllr Molelekoa had been arrested and charged at 1am, and was scheduled to appear at the Madadeni Magistrates Court later on Wednesday, where a decision was taken with regards to bail.
"I can confirm that Osizweni police members attended to the scene, where the driver lost control of the vehicle and damaged two houses in Section B. Cllr Molelekoa was charged in connection with the incident. He was taken to the hospital to draw blood, which will be sent to the laboratory to confirm the alcohol level. According to the information on the system, there were no injuries to Cllr Molelekoa reported by the arresting officer."
Thabisile Dlamini and her family are heartbroken that the renovations they were finally able to afford to complete last month, to the home they have lived in for 48 years, was completely wrecked in an instant.
Newcastle Advertiser journalists were at the scene of the collision on Wednesday morning, where it was confirmed that Molelekoa crashed through the wall of a resident's home.
It is believed two properties were damaged by the vehicle, which is said to have careened off the road and gone airborne. The vehicle then reportedly cleared a perimeter wall and ploughed into the houses.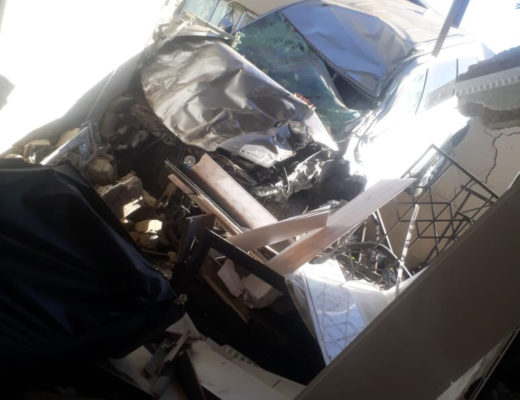 The crash caused extensive property damage.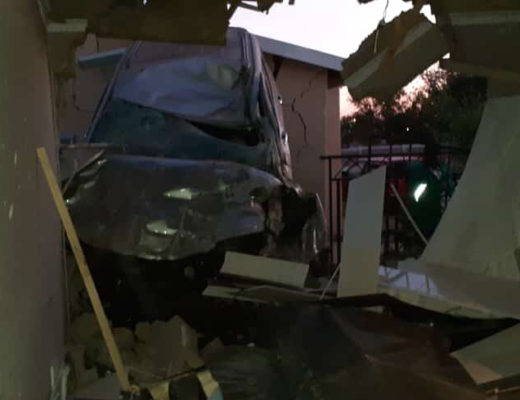 For more news your way, download The Citizen's app for iOS and Android.