A young, stray, bull hippo that was darted in the early hours of Sunday morning along the R40 and old KaNyamazane road died on Sunday night, reports Lowvelder.
According to the Mpumalanga Tourism and Parks Agency's (MTPA) Dr Ferreira du Plessis, hippos have complex physiology which causes their breathing to be easily affected by anaesthesia.
"This is very sad, as we were going to relocate him to a reserve that needed a bull hippo."
ALSO READ: WATCH: Hippo crosses main highway in Richards Bay
The hippo, who allegedly came from the river close to the show grounds, was spotted grazing on the patch of grass close to a main road on Saturday.
Bossies Community Justice (BCJ) and Hi-Tech were on the scene just after midnight and attempted to block the roads and keep the hippo on the grass.
Mpumalanga Wildlife Protection Services arrived at the scene at about 12:40am. They darted the animal three times before it finally fell to the ground. The team rolled the tranquilised hippo onto a mat to hoist it up and into a truck.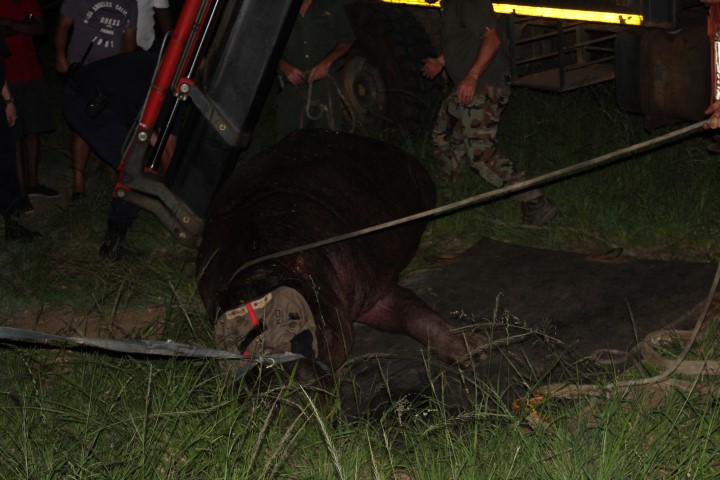 According to BCJ's Albert Gryvenstein, the tranquillisers were worth between R8,000 and R10,000.
Louw Steyn, who assisted in the darting, stated that it was necessary to relocate the young bull, as it was reported crossing the road regularly.
"He is a risk to people and vehicles on the road."
Steyn explained that darting a hippo was risky business, as it could charge through the vehicles and into the nearby river. "Normally if a hippo manages to get to the water after we have darted him, we have to shoot them."
When the hippo finally fell, it was time for the bull to be loaded into the barricaded animal transport vehicle to be taken to safety. The whole operation lasted about three hours.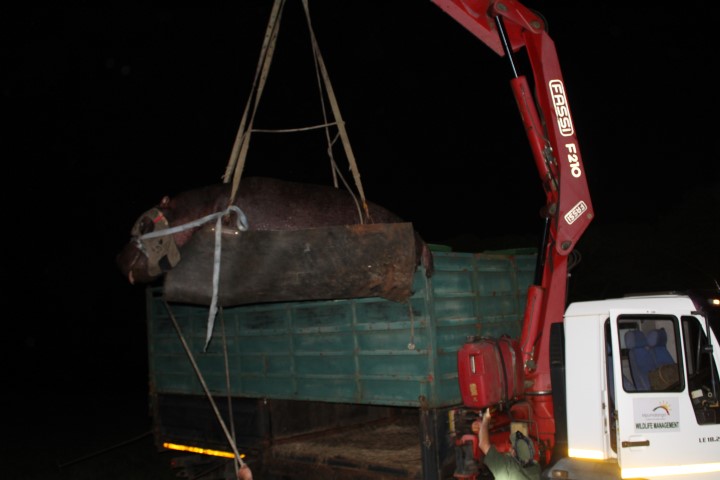 Steyn added that the hippo would have been taken to a nearby reserve to avoid it going to farms or near roads. "This happens with young bulls. They get chased away by the other hippos and then wander into populated areas."
Clint Wesley, a Hi-Tech officer who was on the scene, said this is the third incident of its sort he has encountered in the past 25 years.
For more news your way, download The Citizen's app for iOS and Android.