A heartbroken Demi-Leigh took to social media to reveal that her sister had lost her longtime battle with cerebellar agenesis.
Franje was born with the challenging condition which meant that she didn't have a cerebellum and her brain was unable to receive information from the sensory systems, her spinal cord, and the parts of the brain that could help manage her motor movements.
Demi-Leigh wrote her late sister a touching tribute on Instagram where she said: "My little Princess, Angel on Earth, biggest joy and baby sister, Franje, passed away earlier today.
"Our hearts are aching beyond measure but I am grateful knowing she's forever relieved of the pain she experienced on earth. She's laughing, running, and playing in heaven just like we always hoped she would on earth. She's free! Thank you for all your prayers, love and support."
She also concluded the post with a sentence written in Afrikaans which translated to: "I love you always my sister and one day we'll be together again!"
Franje's condition meant that she could not develop speech and motor functions at the same rate as other children. In an interview with You magazine back in 2017, Demi-Leigh revealed that her younger sibling had the mental capacity of a young infant because of the condition.
Since the tragic news, tributes have been flying in from all over the world.
One of the first to comment on her tragic loss was her boyfriend Tim Tebow, who shared his condolences on Twitter:
Our loss but heavens gain. So grateful for the hope we have of being reunited with the ones we love through our Heavenly Father. Mr & Mrs Peters and @demileighnp we are praying for you and love you so much. pic.twitter.com/O3Zu7XcHTu

— Tim Tebow (@TimTebow) May 5, 2019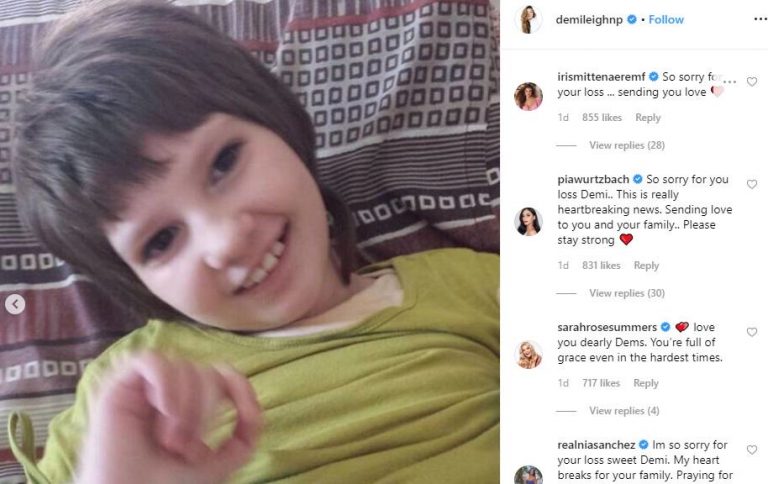 Our thoughts and prayers go out to Demi-Leigh and her family during this difficult time.
Brought to you by All4women. 
For more news your way, download The Citizen's app for iOS and Android.