You will be able to follow the results data as they are announced by the IEC by accessing The Citizen's results page here.
The EFF may not have yet reached the 10% mark nationally, but they are making gains in two areas in particular – Mpumalanga and the North West.
While in 2016 municipal elections the DA emerged as the second biggest party in Mpumalanga, with 12.93% of the vote compared with the EFF's 9.39%, in 2019 so far the EFF is sitting above the DA, with 12.78% over the DA's 12.48%.
While the EFF already triumphed over the DA in the North West in 2016, with a narrow victory of 15.54% over the DA's 15.02%, their margin of victory has grown significantly in the province so far.
The DA appears to be emerging victorious over the EFF in the red berets' stronghold of Limpopo, however, if results in the province so far are anything to go by. The EFF were second in that province in 2016 by a significant margin, with 16.73% of the vote compared with the DA's 8.06%.
The following were the results for the three provinces at 13.45pm:
North West

Mpumalanga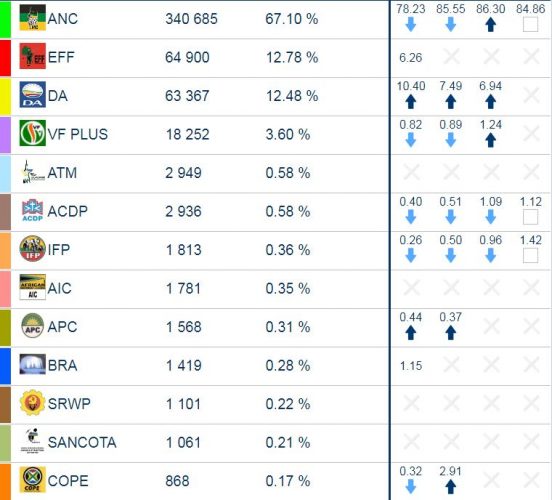 Limpopo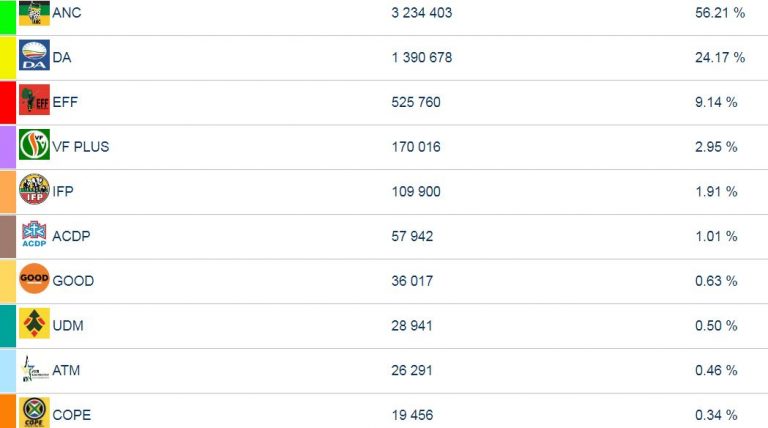 For more news your way, download The Citizen's app for iOS and Android.