Instead of celebrating Amahle Ricardo Sihoyiya's 19th birthday on Friday, his family gathered for his funeral in the Eastern Cape.
This young man was hunted down and slain in the early hours of March 3 – all because he saved his friend's mother from a knife-wielding attacker.
Amahle's sister, Purity Ndzena, told the Ridge Times on March 7 that her family was completely devastated by Amahle's senseless murder.
ALSO READ: WATCH: Pupil brutally stabbed and robbed in Joburg CBD
She replayed the traumatic events of that night from the information she gathered from his friends, residents in their neighbourhood at Mandela Section in eMbalenhle, Mpumalanga, and from the police.
"My brother was a very sweet and respectful boy and always made sure my mother and I knew where he went and where we could find him," explained Ms Ndzena.
Amahle was among a group of youngsters who were visiting the house of a friend named Anele on Friday night, March 2.
They were watching a soccer match at around 11pm when Anele's mother, Nonzwakazi Lite, heard footsteps outside the house.
She went to investigate and found two young women running through her yard, but was unable to stop them.
One of the women later came forward with information that they were being chased by a man who threatened to kill them, because she had turned down his advances.
Lite yelled for help when their pursuer appeared carrying a brick.
He dropped the brick, pulled out a knife from the front of his trousers and allegedly tried to stab her.
Amahle, who was outside at the time and heard the screams, intervened and tripped the attacker, causing him to narrowly miss Lite.
More of Amahle's friends appeared and they chased off the man with the knife.
"Anele told me they all went inside again and locked … the doors. A while later, more of their friends arrived and the group decided to visit a nearby tavern," said Ndzena.
"Amahle eventually wanted to go home and decided to walk the few blocks to our house. Unbeknownst to him, the man with the knife had fetched a friend and they were stalking him."
When Amahle saw them, he apparently ran and hid in the outside toilet of a random house for a long time.
"He must have thought they had gone, so he exited the toilet. The two spotted him and chased him to the front door of a nearby house, where they pinned him down and stabbed him multiple times," said Ndzena while wiping away her tears.
She tries to stay strong for her mother, Yoliswa Sihoyiya.
"The owners of that house said they heard Amahle asking why they wanted to kill him. He called one of his attackers by his name, but that man just kept on saying: 'Kill him, kill him!'."
Amahle died in the arms of the woman who opened the door at about 2am.
Ndzena pointed at the photos of her baby brother's naked body in the mortuary. "Look how many times they stabbed him! Do you see this wound in his side went right through? And his throat was cut open."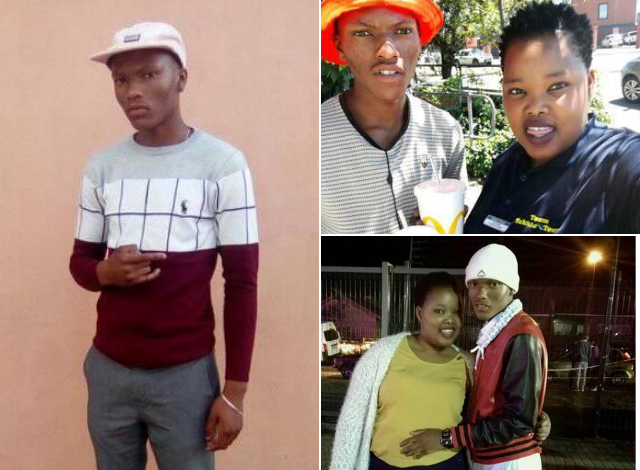 Amahle, a pipe-fitting apprentice, was her favourite person and they had a special bond.
"He was always talkative and never fought with anyone," said Ndzena.
The police is investigating a case of murder.
Amahle was buried on Saturday in the Eastern Cape where his father, Combus Qobolo lives.
He is also survived by an older brother, Vuyo.
For more news your way, download The Citizen's app for iOS and Android.