Photographs of ANC-branded vehicles once owned by the Limpopo-based "kwasa kwasa music king", Malo-A-Botsheba, real name Steven Sefofa, have started circulating online, showing major damage to Sefofa's once proud fleet.
Sefofa allegedly destroyed the vehicles himself, though Sowetan Live reports that he denies this.
Three of his bakkies, branded in ANC colours, were involved in an accident.
"It is not true that I smashed the cars," Sefofa was quoted as saying.
"I can confirm that three of my cars were involved in an accident at GaRamaroka village in Bolobedu and I was not even there when the accident happened," he said.
He told the website the cars had been hired to mobilise support for the #TotalShutdown anti-women abuse march in Polokwane when his drivers collided with each other while on the way.
"Apparently, the drivers were obstructed by dust caused by an oncoming truck on the gravel road. And I don't blame any of them. An accident is an accident," he added.
He said he was happy no one died in the accident.
Police were still investigating.
According to reports, Sefofa has fallen on hard times and the bank was due to repossess his fleet. In 2016 he told The Citizen he was appealing to good Samaritans to help him with funds to pay his debts on his vehicles.
He added: "If the repo men pounce on me, I will be blacklisted. That would be the end of my life."
Malo was at least R300 000 in arrears at the time.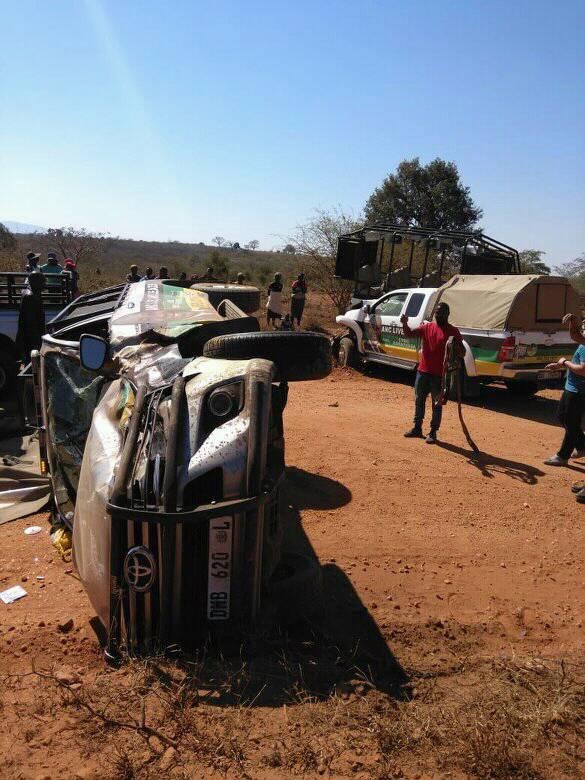 Sefofa also made headlines a few years ago for throwing his weight behind then president Jacob Zuma, vowing that only God could remove Zuma.
"Zuma was put there by God to lead us," he said. "People must just relax because Zuma will only leave when God wants him to leave. Those who want Zuma to go are wasting their time," he told The Citizen at the time.
It was reported in 2015 that Sefofa had bought a fleet of cars and taxis to campaign for the ANC, but was actually "as poor as a church mouse".
Sunday Sun reported at the time that Sefofa told them: "I live in a village with no luxuries like a decent flushing toilet. I also don't have a bathroom and I wash myself from the basin. If I had money I'd be staying in Sandton.
"I survive through gambling and try everything to promote the ANC to the people, since the 2016 local elections are coming.
" I campaign for the ANC from my own pocket. My comrades should consider donating cash to my campaigns so we can take the movement to greater heights," he said.
He said he had to ask comrades to help him with money to put petrol in his fleet.
"I've branded all my cars and taxis in ANC colours because I love the organisation. But I'm really struggling to campaign for them because sometimes I run short of cash.
He said he decided to sell ANC-branded stickers when campaigning for the party. He appealed to Zuma to give him millions of T-shirts to give away.
These pictures of the ruined vehicles, however, show new decals of President Cyril Ramaphosa, suggesting that Sefofa may have moved on from Zuma.