The Economic Freedom Fighters (EFF) appear to be winning in the fashion trendsetting department, according to a tweet from spokesperson Dr Mbuyiseni Ndlozi.
Radio DJ and TV personality T-bo Touch, real name Thabo Molefe, wore a black punk suit with gumboots – not to an EFF rally, but the celeb-filled Durban July.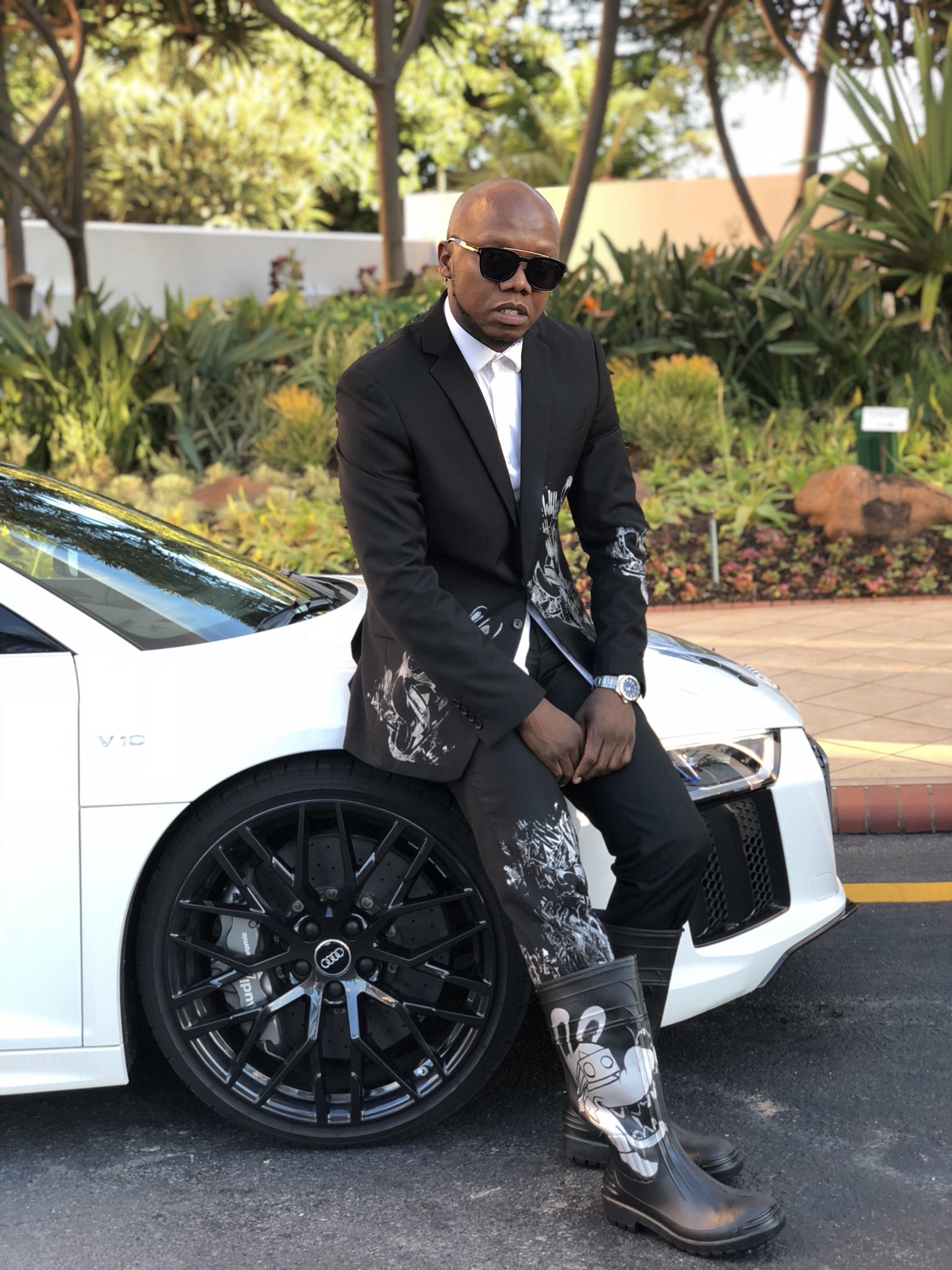 His attire appears to have caught the attention of the people's bae, who pointed out that Touch, a "brother" to him, wore gumboots to the Durban July, inspired by the EFF's regalia.
This is my brother @iamtbotouch… he wore gumboots to the #DurbanJuly2018, clearly inspired by the EFF Parliament attire #EFFTrendSetters #EFFTurns5 pic.twitter.com/syJW6asWJv

— Mbuyiseni Ndlozi (@MbuyiseniNdlozi) July 10, 2018
T-Bo Touch went to the horse-racing event with a convoy of sports cars.
The radio personality video logged the journey on his timeline in what has become an annual sports car pilgrimage for Touch.
Among the flashy wheels worth millions was an Audi R8 Spyder, a BMW i8, various Mercedes-Benz coupes, drop tops, SUVs, a Porsche Boxster, top-of-the-range Range Rovers and a number of BMWs.
His branded 'Touch Convoy' follows the 'four pipes only' rule, referring to the number of exhausts most high-performance cars come with, though some of the cars in his convoy wouldn't have that for technical reasons.
We mean business #TouchHDTakeOver as promised Durban get ready @TouchHDOnline is in the city! pic.twitter.com/qxkUFQwqlu

— Tbo Touch (@iamtbotouch) July 6, 2018
Catch me live on @LesediFM with Ntate Thuso Motaung as we the convoy drives pass Free State #TouchHDTakeover Durban 82 Hunter Street tonight pic.twitter.com/BHAECV7x8f

— Tbo Touch (@iamtbotouch) July 6, 2018