The national spokesperson of the Economic Freedom Fighters (EFF), Mbuyiseni Ndlozi, is now officially Dr Ndlozi after he finally received his PhD in Philosophy in Politics from the University of the Witwatersrand on Tuesday afternoon.
Following seven years of juggling both is political career and studies, a proud Dr Ndlozi completed his dissertation titled "Permanent juniority: Black youth politics in the Vaal under late colonialism", which he plans on turning it into a book.
EFF members were there to celebrate Ndlozi's graduation with the red beret's top leadership, including party leader Julius Malema and vice-president Floyd Shivambu, wearing their gowns to show exemplary leadership in supporting one of their own.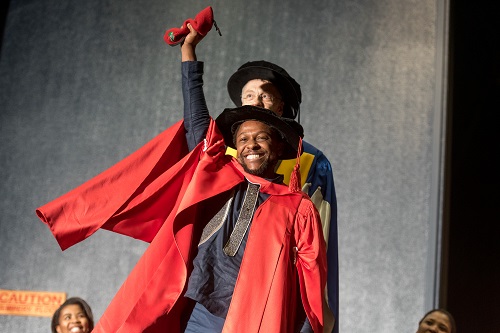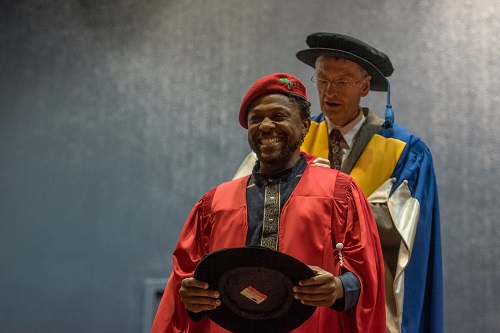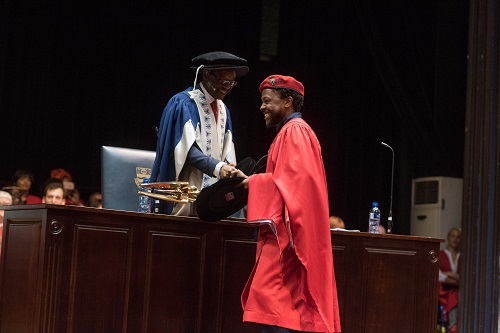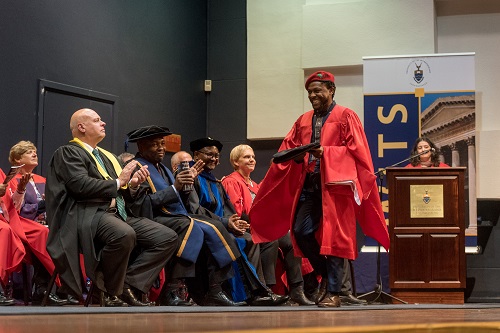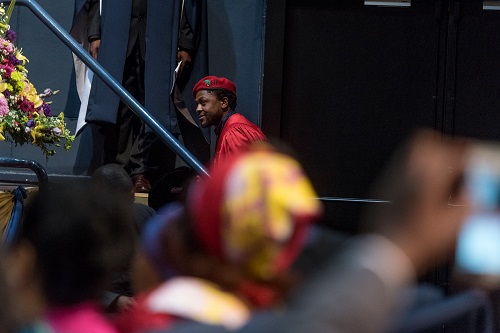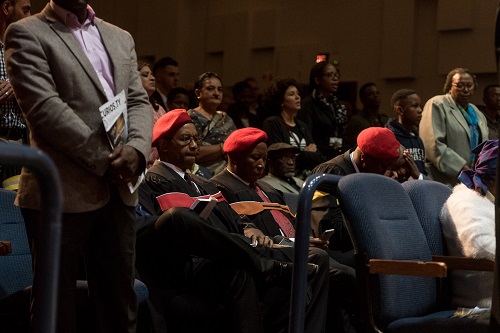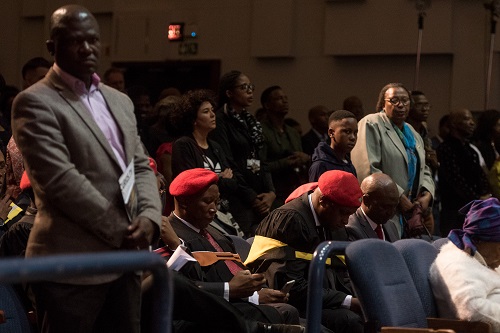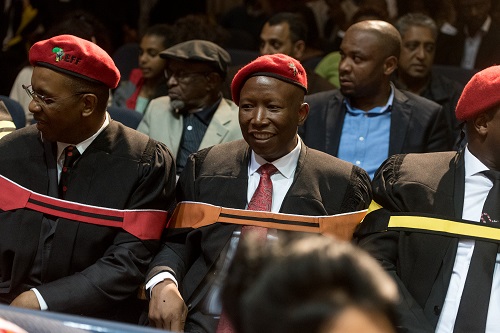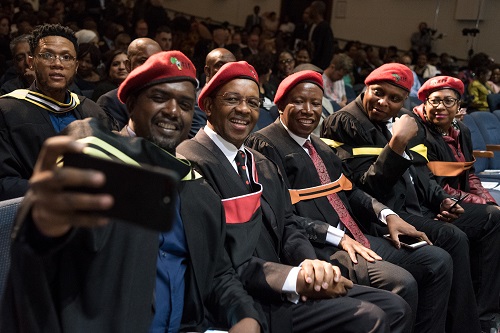 .@MbuyiseniNdlozi awarded a PhD for his thesis: Permanent juniority: Black youth politics in the Vaal under late colonialism. #Witsgrads pic.twitter.com/OCuNkEkusX

— Wits_News (@Wits_News) December 5, 2017
Ladies and gentlemen, the EFF presents to you, DOCTOR Mbuyiseni Ndlozi. The EFF is fountain of knowledge and education. We salute our National Spokesperson for leading by example. pic.twitter.com/mnnuKGxEYm

— Economic Freedom Fighters (@EFFSouthAfrica) December 5, 2017
Red beret followed by red gown is equal to a Dr @mbuyisenindlozi ???????????????????????????????????? #MbuyiseniGraduates pic.twitter.com/5Rv7xc39Bx

— Julius Sello Malema (@Julius_S_Malema) December 5, 2017
It's official South Africa, the EFF National Spokesperson and Member of Parliament has been officially conferred with a Doctor of Philosophy Degree. Congratulations Dr. @MbuyiseniNdlozi! #MbuyiseniGraduates! pic.twitter.com/4PsId4sBfr

— Economic Freedom Fighters (@EFFSouthAfrica) December 5, 2017
This is what tweeps had to say about Ndlozi's graduation:
#MbuyiseniGraduates picture with EFF leadership. We are led folks. pic.twitter.com/HQKirrM28Z

— Not Adv Ngcukaitobi (@AdvNgcukaitobi) December 5, 2017
EFF leadership and graduating pic.twitter.com/z5IPcSXyHk

— Hlokomelo Mabogale (@HlokiMabogale) December 5, 2017
This image is iconic!

Our own rising rebels, rabble-rousing, not only as politicians but as razor-sharp intellectuals, revolutionaries, and academics.

Congratulations, more especially on this day, to Doctor @MbuyiseniNdlozi #MbuyiseniGraduates (image shared by @FloydShivambu) pic.twitter.com/n0HKeJJr9w

— Pieter Howes (@PieterHowes) December 5, 2017