Civil rights organisation AfriForum on Thursday lay criminal charges at Lyttelton Police Station against social media users who have been accused of racism, among other charges.
The organisation submitted affidavits that include alleged racism, hate speech and incitement of violence by social media users.
The SA Police Service confirmed to the organisation that it would investigate the charges.
It is likely that many of these names belong to troll accounts that cannot be linked to actual individuals, although prominent ANC member and #FeesMustFall activist Mcebo Dlamini also appears on the list.
Obatala Mcambi, for example, is almost certainly a made-up person and has had charges laid against "him" previously by Yusuf Abramjee, but with no result.
These were some of the statements allegedly made by the people on the list: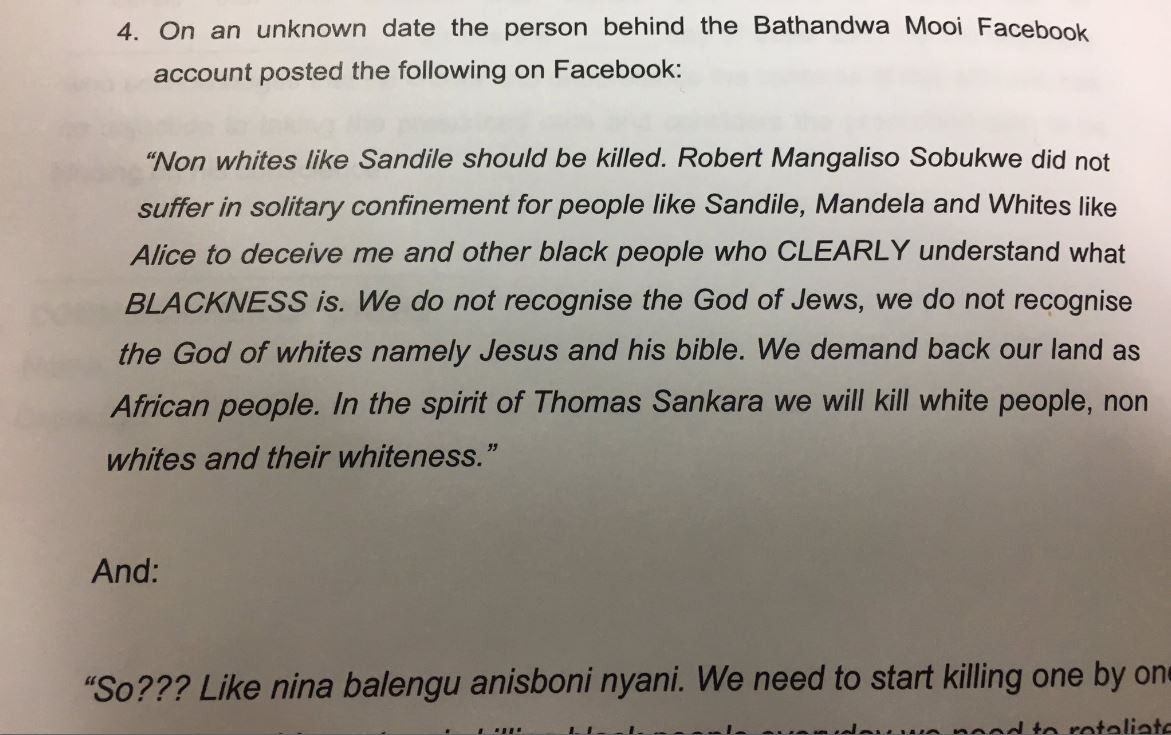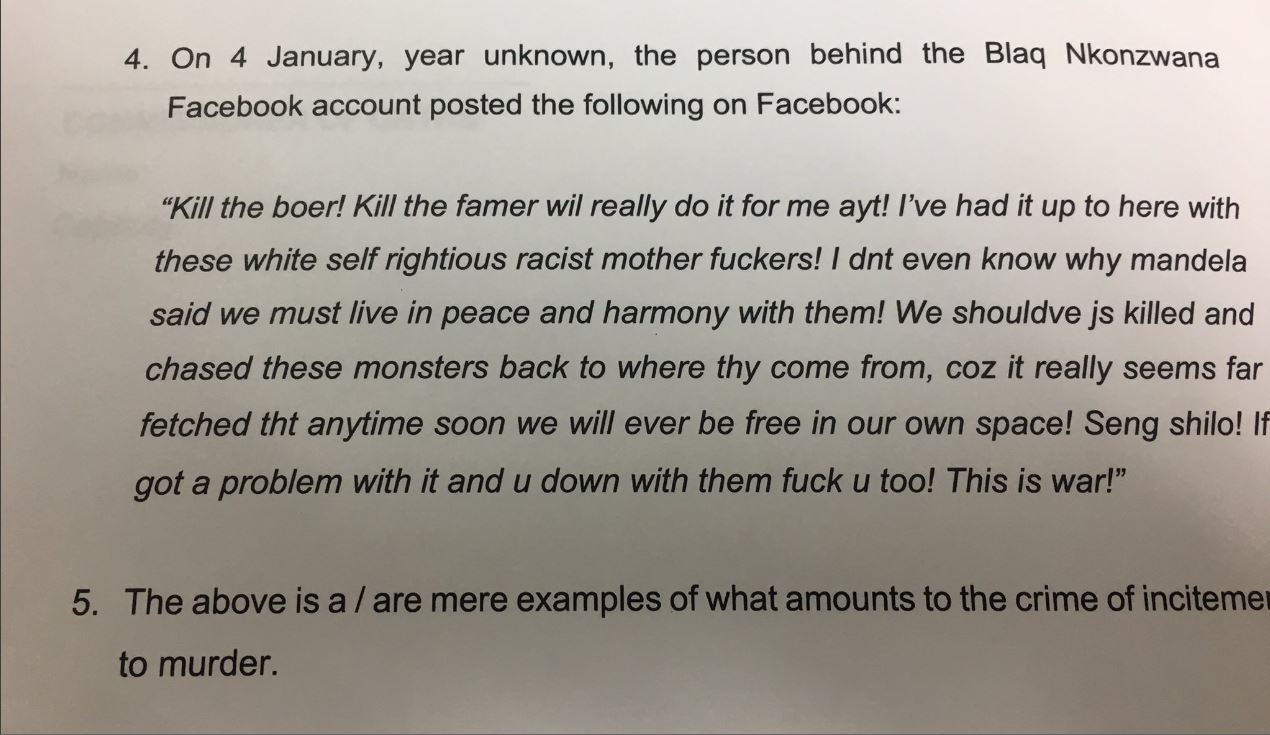 Speaking to The Daily Vox on Thursday, AfriForum deputy CEO Ernst Roets reportedly said the organisation was "working closely" with the Hawks and Cyber Crime Unit to track down the 100 social media users on the list.
"Even if you decide to deactivate your social media account, the Hawks and Cyber Crimes Unit will be able to track you down. We also decided to make the names public because we wanted to name and shame these people," he was quoted as saying.
However, social media users such as poet Ntsiki Mazwai do not seem to be moved by AfriForum's actions, urging those who were on the list to delete their posts and saying AfriForum had nothing but Twitter handles.
Roets noticed Mazwai's tweet and told her deleting accounts would not work. "But your attempted obstruction of justice is noted," he said.
Not backing down, the poet further urged her followers to attend the court cases, telling AfriForum to "bring it on".
"Let's provoke the black people, I don't mind. Bring it on, babes.
"Dear white people. …..we do not need your permission for anything. Get over yourselves. In fact, we do not need you. Period," she added.
Read more:
http://citizen.co.za/news/news-national/1554475/afriforum-to-lay-charges-against-these-100-social-media-users/