The renewed interest in a public figure with a healthy social media presence is often accompanied by a long, hard look into their old posts for anything contradictory and untoward.
It happened to Trevor Noah and Boity Thulo and now it is happening to Tito Mboweni.
When I joined Twitter, it was for sharing, inform, educate, community, entertainment and friendships. Now it has become different. It's abusive and unfriendly. Too many angry people there. Maybe time to say goodbye.

— Tito Mboweni (@tito_mboweni) September 16, 2018
Before becoming South Africa's new finance minister, Mboweni was an avid user of the micro-blogging platform and he used it to share everything from his love for hot food to his annoyance with the municipality for over-charging him on electricity.
This is how it ends!! Rivers flowing!! I love chillies… ( don't do a meme!!).. pic.twitter.com/LVKq5YFw9P

— Tito Mboweni (@tito_mboweni) July 5, 2018
Mboweni also shared his thoughts on fiscal policy, socialism, land redistribution, and politics in general and his Twitter fans are worried that this will come to an end now that he is in office. Especially since he tweeted that he is considering ditching Twitter due to the increase in negative energy on the platform.
Shout out to all those people who were following @tito_mboweni before he was finance minister. I hope the pictures of Limpopo and hot food won't stop anytime soon ????.

— Claire Sebastiao (@ClaireSebastiao) October 10, 2018
Please don't stop twitting @tito_mboweni becuase your tweets are so prolific madala, keep on sharing your thoughts with us!!

— Thabo Sebolai (@thabo_sebolai) October 10, 2018
There is a growing number of people who are saving Mboweni's old tweets on certain topics in an effort to hold him to the position he took on some matters depending on what actions he will undertake in office.
The first being his assertion that leadership positions need some fresh blood.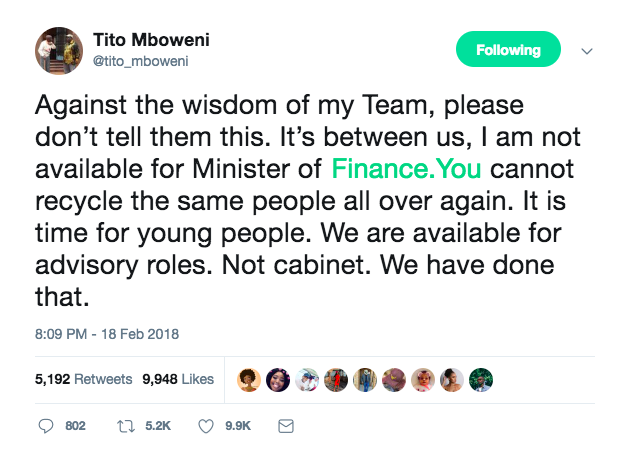 Mboweni also supports the idea of a state-run sovereign wealth fund and a state bank.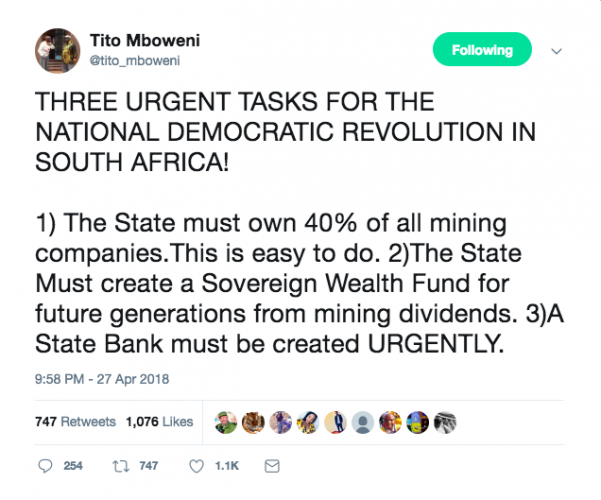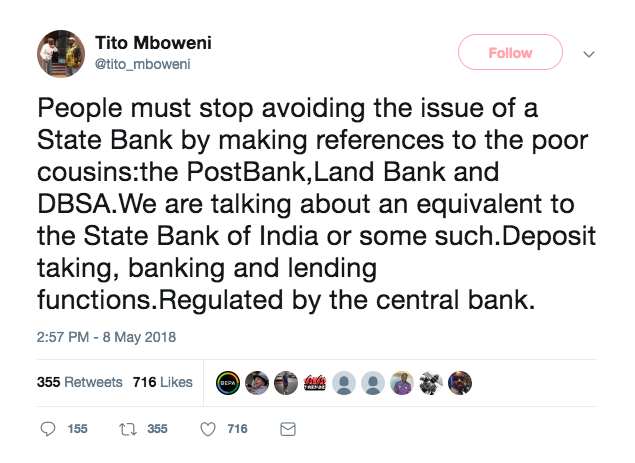 The new finance minister once shared an article which supports the notion that finance ministers should be held accountable for the positive and negative effects their policies have on the economy during their tenure.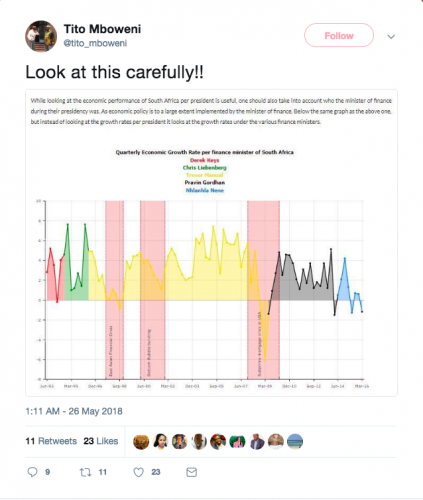 Mboweni also had a lot of thoughts about land reform.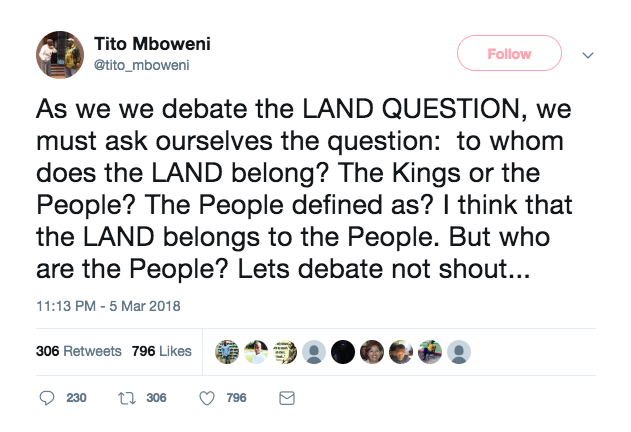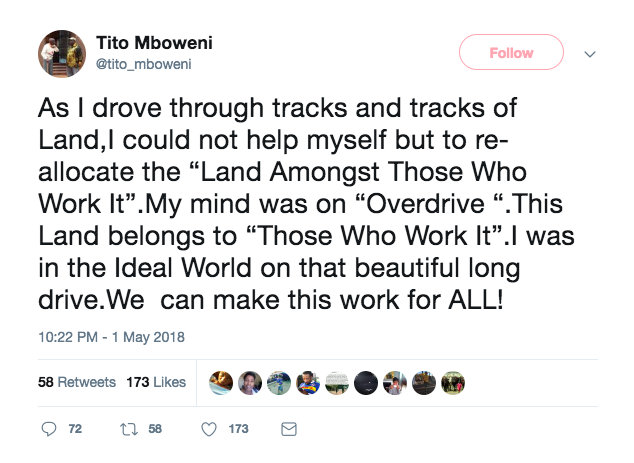 Mboweni has been radio silent on Twitter since the 25th of September and only time will tell what he plans to do with his account moving forward.
For more news your way, download The Citizen's app for iOS and Android.