The bill has been circulating on social media for a few days now, with many people reacting to the astronomical amount of R740 000 which was spent on an assortment of luxury champagne, rare whisky and cognac.
According to Sowetan LIVE, the man who purchased the alcohol is from Durban and an 'underground binary investor' who purchases property around the country.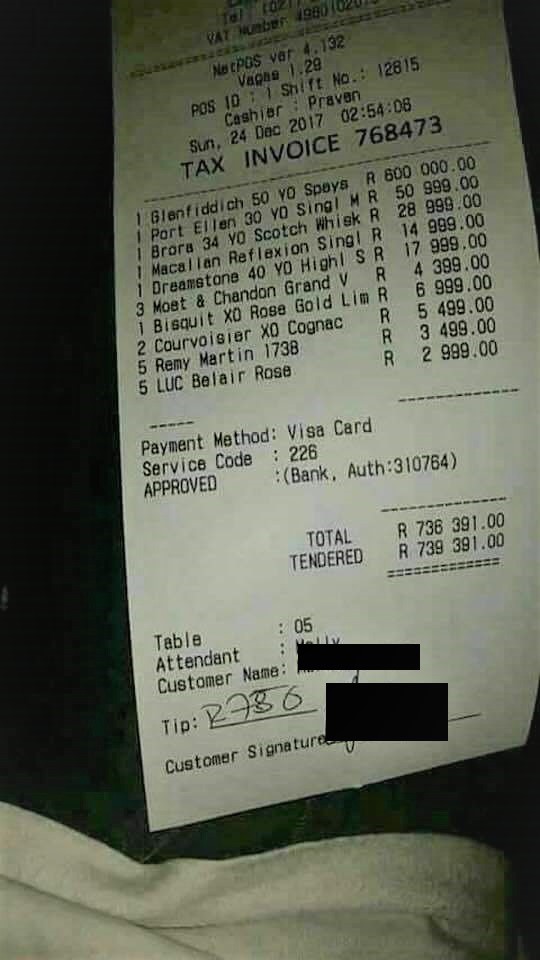 "That picture accidentally leaked to social media. I am not a show-off like other Forex or binary traders. Most of them think that they are rich or self-claimed millionaires but when it comes to reality' they got nothing'" he said.
The man also said the R600 000 bottle of Glenfidditch whisky was only set to be opened on 31 December as it was especially rare.
EFF leaders blast Dubai based Fikile Mbalula for prioritising 'leisure' over work
For more news your way, follow The Citizen on Facebook and Twitter.