Golf GTIs have had a reputation of winning girls' hearts in an instant without the owners having to introduce themselves first. According to people on social media, that vrrr pha! sound they make is everything an owner needs to get the attention they need.
Read more: Why Golf GTIs make that 'vrrr phaa' sound
But what about students who cannot afford the GTI but want that same attention?
Students in Fochville, Merafong, in Gauteng, have come up with a new craze called Chakela to help them win girls' hearts.
Chakela is Setswana for 'visit'.
According to Daily Sun, the pupils cut their trousers to three-quarter length to show off their socks, stand in a line so girls can pick the boy wearing the best socks.
Speaking to the publication, one pupil said he had entered the competition only once but lost, as his socks were not considered smart. He further said being picked by a beautiful girl for having smart socks was like having a crown on one's head.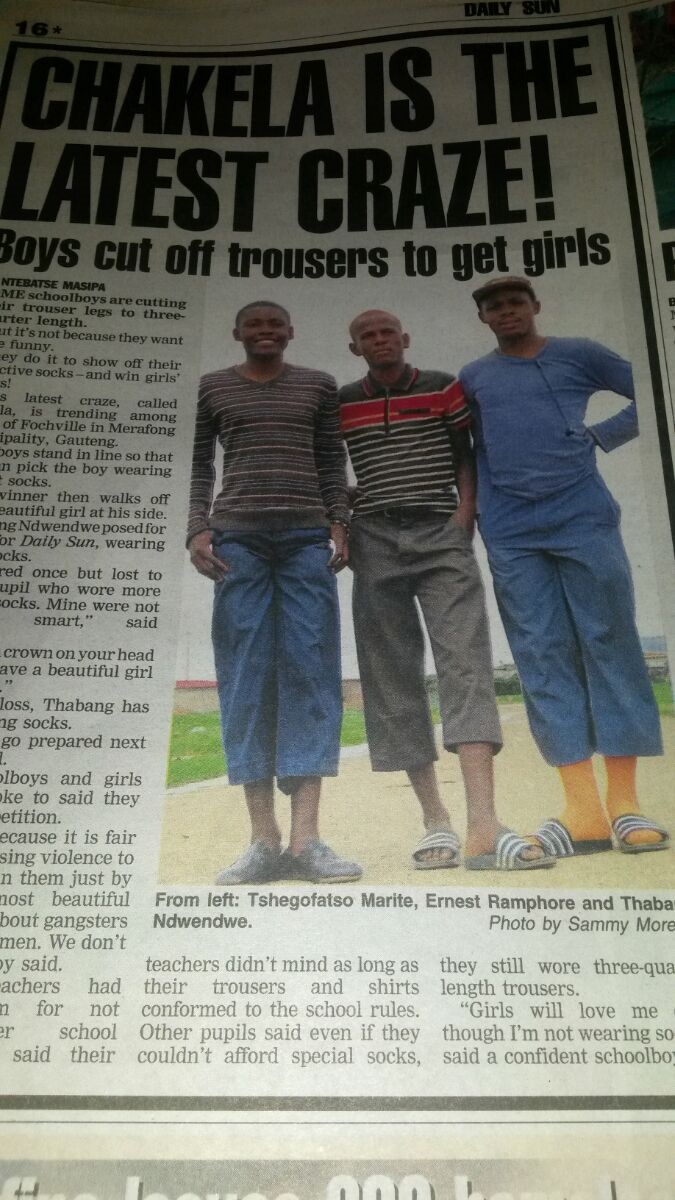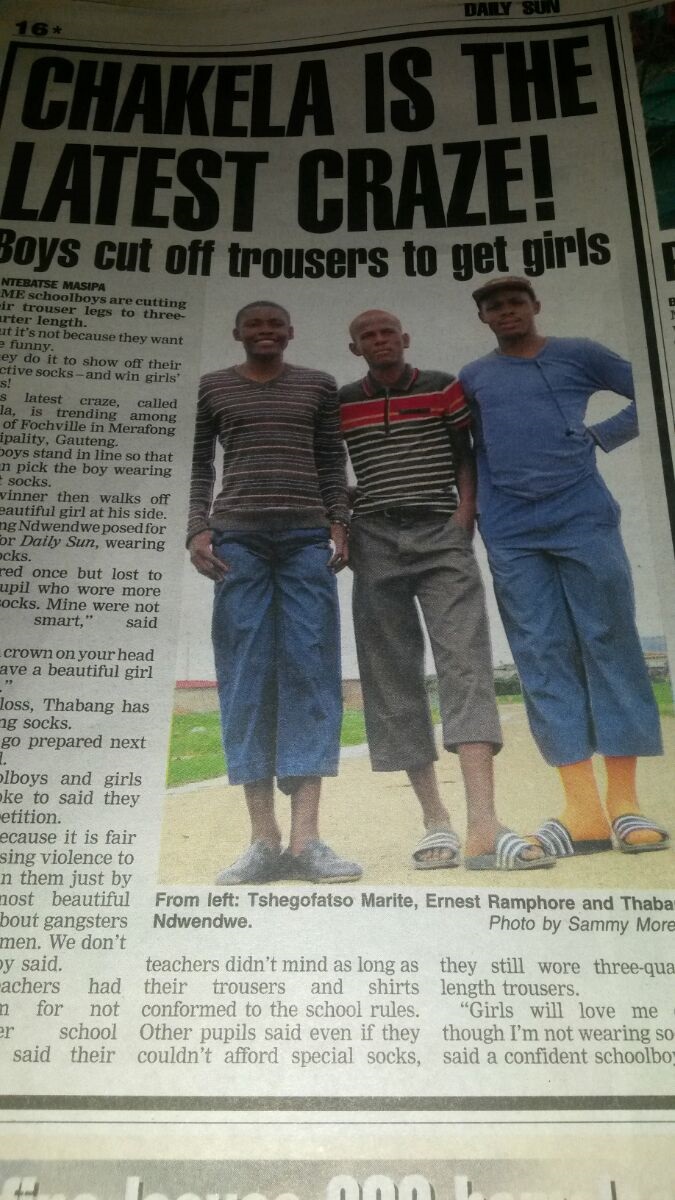 Some of the pupils further told the tabloid they liked the competition, as it was fair and safe. Unlike some gangsters they have read about, they were not using violence to get girls, they said.
Even though some could not afford the smart socks, they still wore the three-quarter pants because they believed girls would love them regardless.