The National Union of Metalworker of South Africa (Numsa) and Transform SA have successfully obtained an urgent court interdict to block Eskom from signing 27 renewable energy contracts, Randburg Sun reports.
READ MORE: DA challenges Radebe 'to come clean' on nuclear power
The High Court in Pretoria ordered Energy Minister Jeff Radebe to not sign the agreements with independent power producers after a late-night application by Numsa on Monday. The minister will have to wait until a full court hearing.
The Renewable Energy Project was on hold when Jacob Zuma was still president, but it will finally see the light of day.
A total of 27 Renewable Energy Independent Power Producer Projects (REIPPP), will be signed on Tuesday, 13 March, with the full support of the president and the Cabinet, and public enterprises department as well as Eskom.
A power purchase agreement with Eskom will also be signed.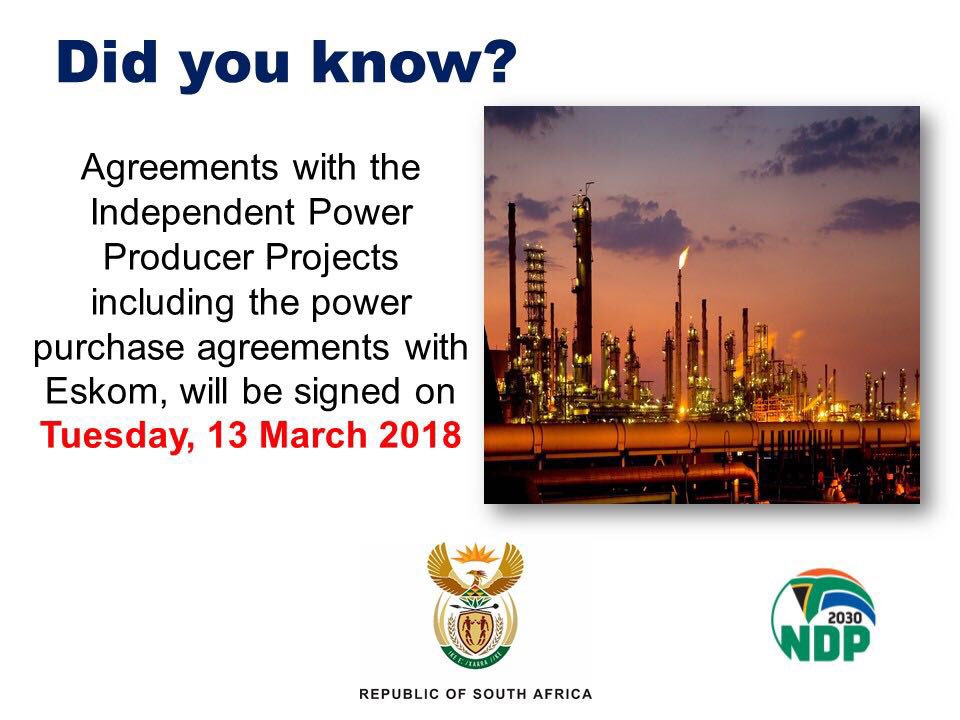 Government is re-confirming its commitment to renewable energy after a long period of uncertainty due to the dubious dealings behind the nuclear deal that Zuma wanted to push through.
This initiative will enable R56 billion of new investment in the economy over the next two to three years, which will immediately contribute to growth in the economy supporting the already positive achievement of 3.1% GDP growth in the fourth quarter.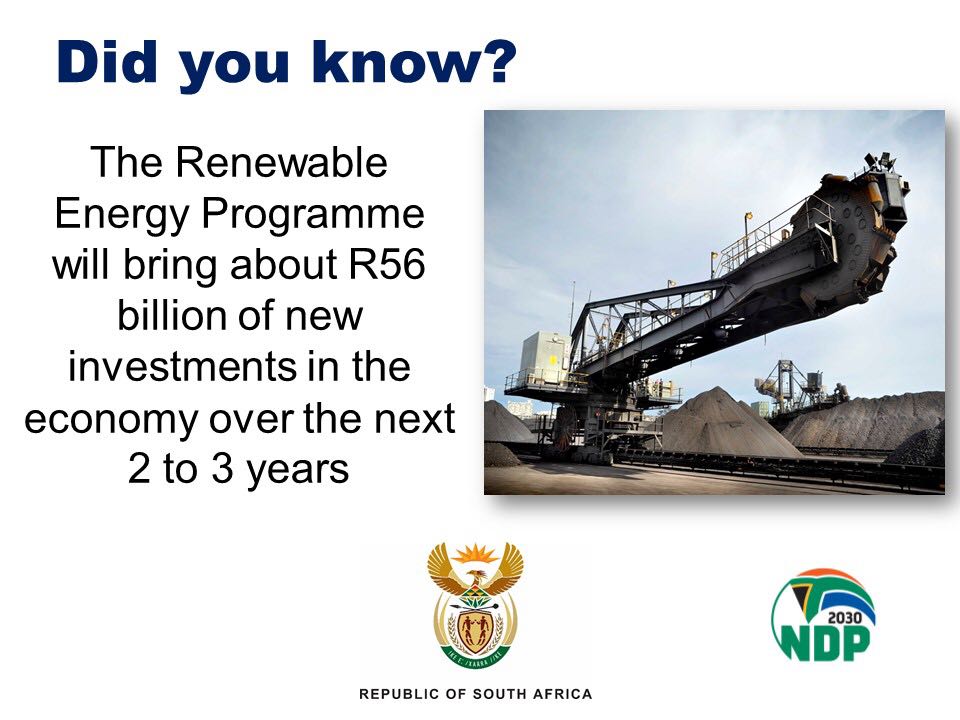 This programme, as well as the proposed future initiatives, will significantly contribute to job creation across the energy value chain, including the re-establishment of industrial development and support to the technical training of young people to be absorbed into the labour market.
The 27 projects will create 61 600 full-time jobs. They will be spread out in all nine provinces, but the bulk of the jobs will be in the Northern Cape (59%), followed by the Eastern Cape (15%) and North West (13%).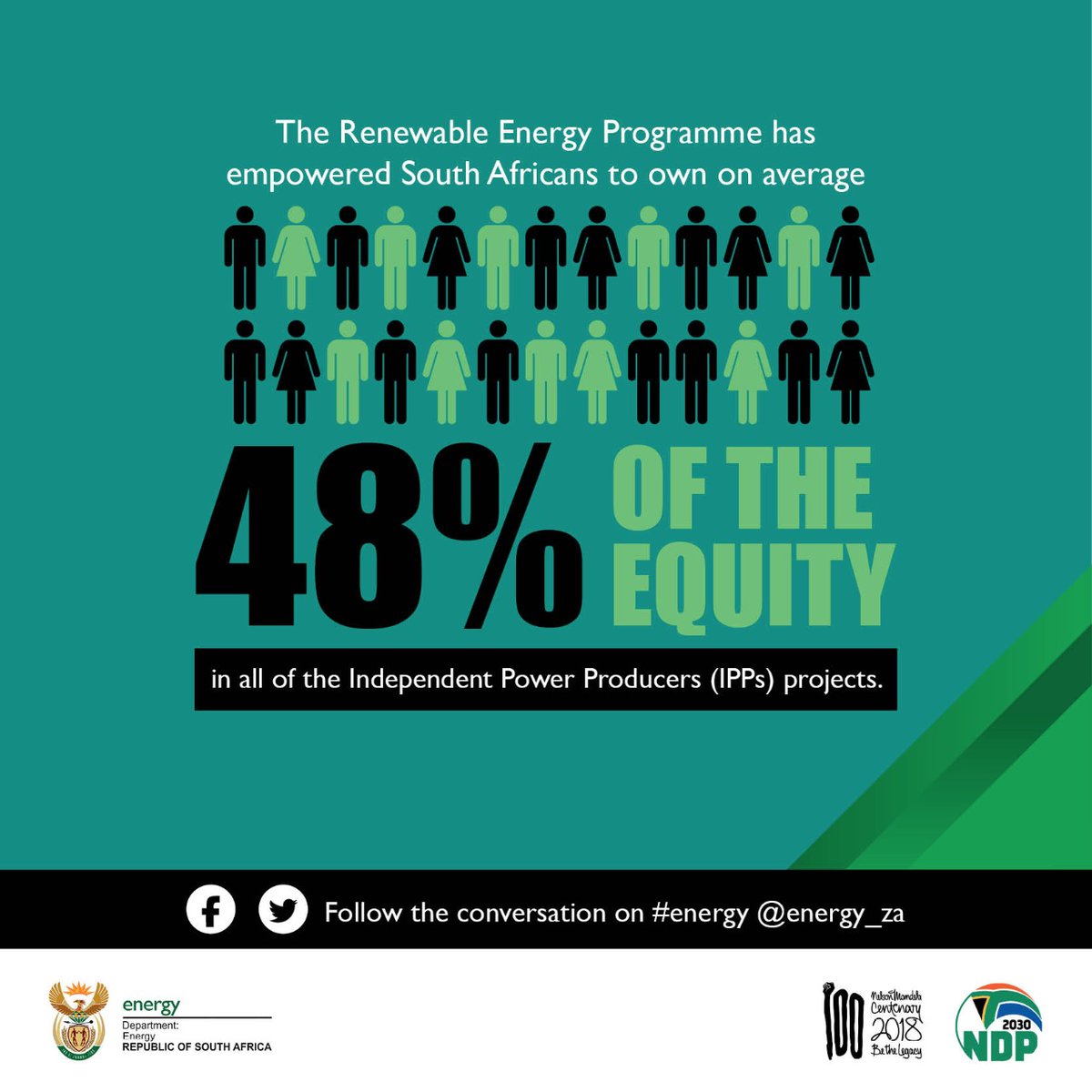 The usage of different types of energy supply, which includes renewable forms of power generation, is in line with the energy policy. It also aligns with the commitment made in Paris as it relates to reduction of carbon emissions while complying with South African environmental standards.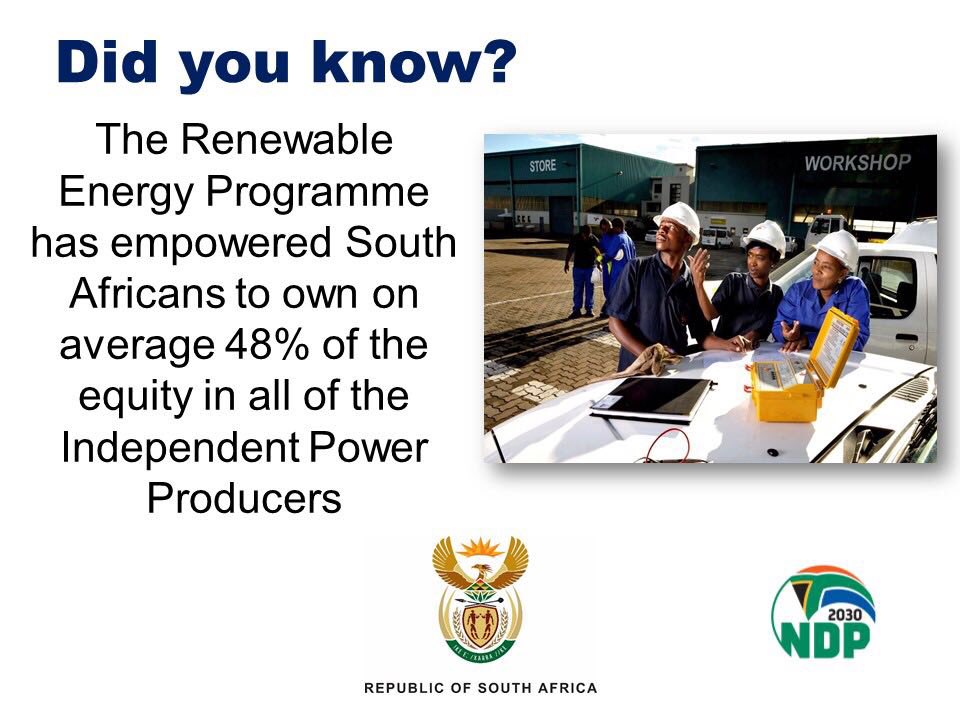 Part of the agreement with the independent power producers is that they are obligated to contribute part of their profits to socioeconomic development of the areas (within a 50 mile radius) where the power plants are built.
Radebe said that the price of electricity generated by wind power stations ranged between 76c and 56c a kilowatt/hour, and solar PV between 87c and 77c a kilowatt/hour. The price of electricity generated by new coal-fired power stations is about R1.20 a kilowatt an hour.