Robbers are coming up with new tactics to get their victims to drop their guard, a security firm has warned.
In one recent attack, a robber lured an elderly woman out of her house in Garsfontein by placing an old takeaway container in her garden, Pretoria East Rekord reports.
READ MORE: 10 things hijackers don't want you to know
When the woman went out to investigate, the alleged robber jumped out of hiding and attacked her, taking off with some of her valuables.
"The criminal had been lurking around her property for a few days and tried to lure her out several times without her realising it," Fidelity ADT spokesperson Bennie Coetzee said.
"This is but one of several incidents where criminals have been aggressive and the robbery well-planned," he said.
In other cases, criminals had shut down the water supply to houses to force victims out of their homes.
"Residents must press their panic button or alert the police before going out to investigate any strange incidents," said Coetzee.
Criminals would also follow shoppers home and rob them at gunpoint in their driveways.
In one such incident, three armed men followed a resident home from a shopping centre in Monument Park to his home in Aquila Avenue, Waterkloof around 14:00 in the afternoon.
"They demanded he hand over his watch and cell phone," Coetzee said.
"Such criminals often targeted people wearing flashy jewellery."
"Be aware of being followed," said Coetzee. "If in doubt, drive right past your home to the closest police station or security guard hut."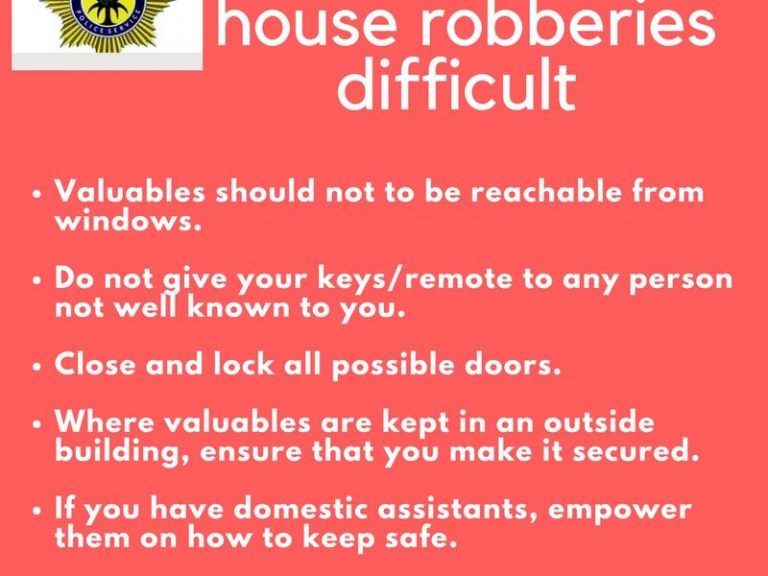 Police spokesperson Captain Ilze Jones also warned residents against carrying large amounts of cash.
She advised residents to inform their domestic workers on how to protect themselves when alone in the house.
"Inform them about the reality of a crime being committed by a stranger who is 'just' asking for water."
For more news your way, follow The Citizen on Facebook and Twitter.