South Africa saw a record 7,210 new cases of Covid-19 infections being added to the daily tally on Saturday as deaths related to the virus reached 2,413.
The total number of cases now stands at 131,800 and recoveries at 67,094 (50,9%).
Another 73 fatalities were recorded, according to a late night statement from the minister of health, Dr Zweli Mkhize. Of these, the Western Cape was still leading the tally with 40 newly reported death and Gauteng contributing 17. The Eastern Cape accounted for 13 deaths and KwaZulu Natal 3.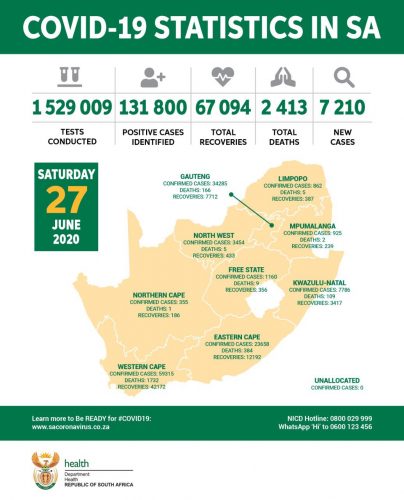 The significant increase in cases is to be expected, especially in densely populated areas such as Gauteng, according to the province's health department spokesperson, Kwara Kekana.
In a statement on Saturday, the department called on people to continue observing regulations as Gauteng heads for its peak in cases.
"The numbers will continue to increase as we head towards the peak… We continue to observe cluster outbreaks from gatherings," she said.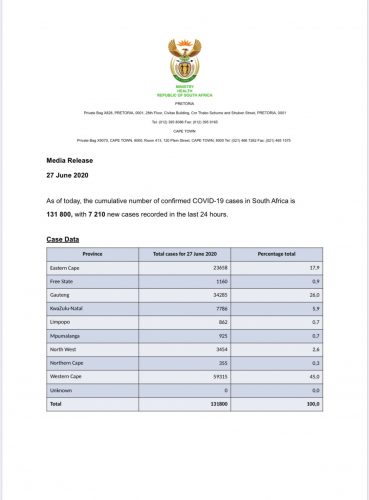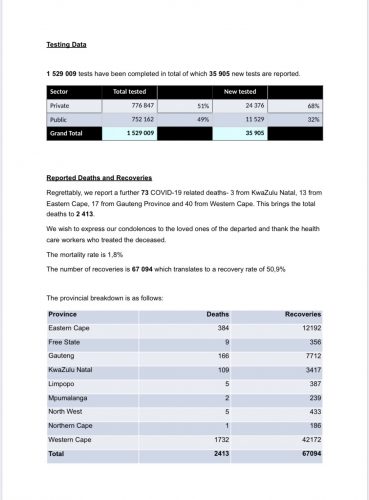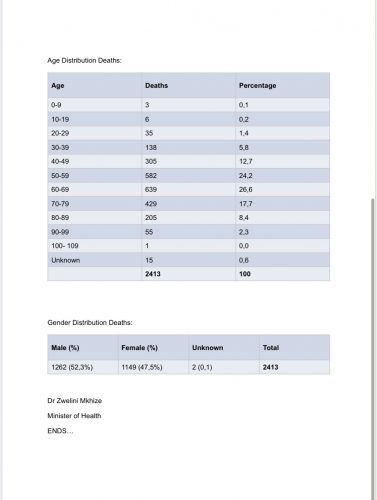 For more news your way, download The Citizen's app for iOS and Android.