South Africa on Saturday breached the official 500,000 confirmed Covid-19 case mark by 3,290 cases.
In a late night statement, Health Minister Zweli Mkhize, also announced that the official death toll now stands at 8,153.
Another 148 deaths were reported on Saturday: 40 from Gauteng, 41 from KwaZulu Natal, 36 from the Eastern Cape, 24 from the Western Cape, and 7 from the Norther Cape.
The minister added that the recovery rate stands at 68%, or 342,461 recoveries.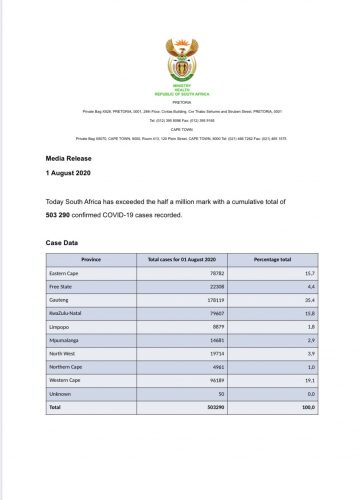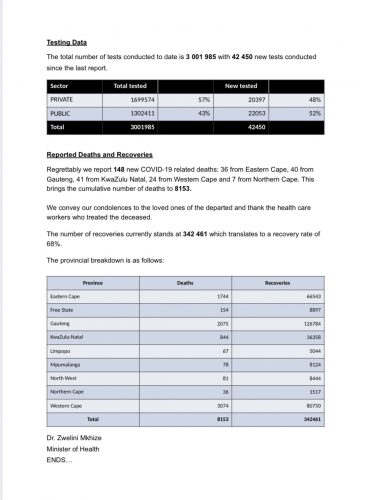 Meanwhile, the National Union of Metalworkers of South Africa (Numsa) on Saturday hit out at alleged corruption in PPE tenders and procurement.
Numsa's General Secretary Irvin Jim said:" It is against this background that Numsa is irritated, disgusted and dismayed by what has become the naked and open looting of billions of rands surrounding the personal protective equipment (PPE) tenders in all provinces, and the plundering of relief funds that are meant to cushion economically-depressed companies and the working class."
He further stated that the ANC must address allegations of corruption surrounding the PPE tenders across all provinces and consult trade unions, civil society and other external stakeholders. The findings should also made publicly handed over to the relevant state institutions for prosecution.
Jim says if they do not meet these requirements that they will plan " mother of all political strikes" against the ANC.
For more news your way, download The Citizen's app for iOS and Android.