A video of a heated confrontation between a Shoprite manager and a merchandiser appears to be gaining momentum on social media.
The manager and merchandiser are seen arguing while other employees watch and record the confrontation.
In the footage, the manager tells the merchandiser to put his hand on him in order to sort him out. The manager claims the merchandiser spat at him. This causes other employees to deny the allegation, claiming he spat at the merchandiser.
"I can say voetsek, I can say f@#k off, I can say what I want to. It's a new South Africa." The manager then proceeds to challenge the merchandiser to "moer him.
He argues the merchandiser is not respecting him. The merchandiser replies by stating the manager was not respecting his colleague. The manager then demands the two meet outside in order to show him how he can sort him out.
"Come on, let me take you outside."
The merchandiser replies to this by saying he came to work and not to fight. The two continue to argue throwing insults. The manager dares the merchandiser once more to put his hands on him before the video ends.
I take my hat off for this black brother from another mother…

Posted by Sydney Lebea on Monday, 14 January 2019
Shoprite, according to a screenshot from a social media user, has confirmed knowledge of the video and said: "Shoprite strongly disapproves of the conduct visible in the video and we will not allow any member of management or staff to behave inappropriately. We are in the process of addressing this."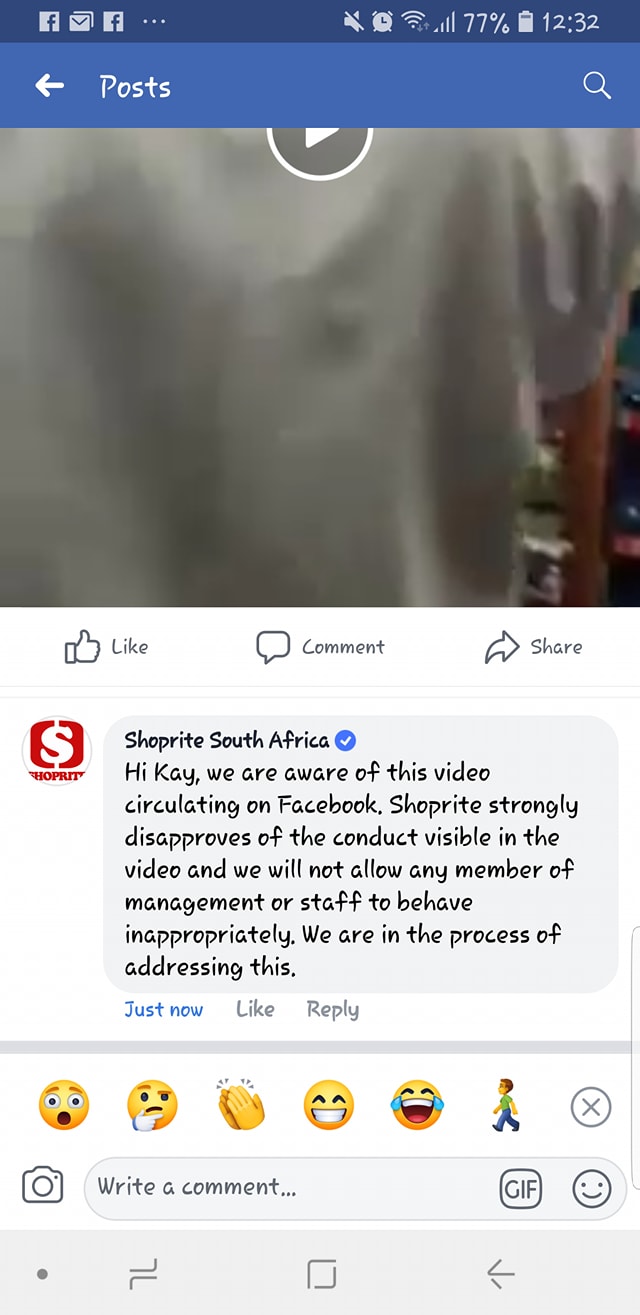 For more news your way, download The Citizen's app for iOS and Android.