The South African premium car segment is dominated by three manufacturers, and all originate in Germany. The design and quality of offerings from these manaufacturers, along with good marketing has ensured they retain this position, and deservedly so.
But it does mean that new offerings in this segment from other than the Teutonic trio are often dismissed by local buyers, despite the value proposition they offer.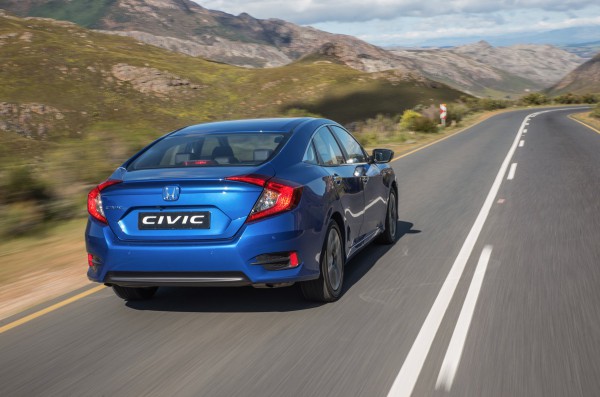 Honda is just such a company and the Accord was a prime example. I say was, as the Accord is on run-out in the South African market being replaced by the new and very different Civic Sedan.
My particular test car was that 1.5T Executive, with all the bells and whistles you could desire. And this is all included in the price. No options list for the Civic sedan range, and that's a refreshing change.
The specification level of the new Civic 1.5T Executive is extremely high and exceeds many of its direct competitors. I do not have enough space to list them all, but suggest that if you make a comparison chart, you will be very surprised at the bang for buck that the latest incarnation offers.
The immediate impression is of a much larger and very svelte design: the car is longer and 20mm lower, the rear bonnet line lowered by 35mm, providing improved forward visibility and a much leaner athletic look.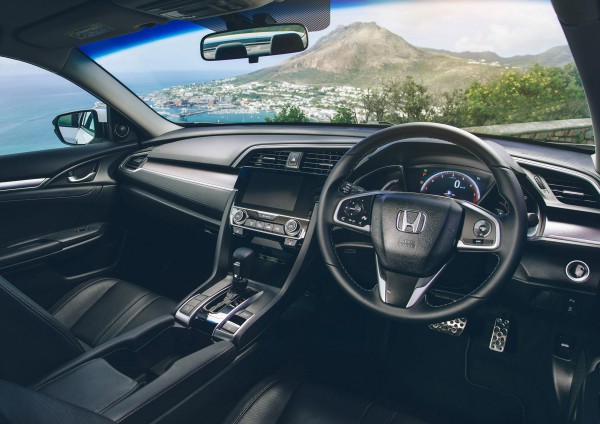 Climb in and you find yourself in an open airy cab that offersv more passenger room all round and supportive, leather-covered, sports-styled seating. In fact, that extra space allowed my three passengers to travel in comfort, and those in the back were very complimentary as both were over 1.8m tall. Luggage space is good at 424l, but the use of soft baggage would allow for a greater load to be carried.
The dashboard layout is very good, both ergonomically and visually, the large infotainment display panel providing all relevant data, including the satellite navigation data. I found the operation of the system a little confusing and not intuitive initially, but after reading the handbook – always the last resort – it all became clear and was very simple to use.
Probably the most significant change is the new 1 498cc turbo charged petrol engine – and it's really an impressive unit. It produces 127kW at 5 500rpm but, more importantly, torque of 220Nm between 1 700 and 5 500rpm, with almost flat-line delivery resulting in diesel-like drivability.
The use of a CVT transmission is almost de rigueur in modern vehicles as part of the drive for greater efficiency, but it is not a genre of transmission that normally enthrals me. The Civic is an exception, this transmission is excellent, none of the "slipping clutch" soundtrack that accompanies so many CVT's.
It's equipped with a sports mode but, quite honestly, I never found any need to employ the mode as the combination of engine and gearbox worked well in standard mode, even when pushing hard.
Chassis dynamics and comfort levels are very good as are the all important NVH levels in this market segment. Even less than perfect roads failed to unsettle the Civic's grip or passenger comfort, and cabin noise was low enough to allow normal conversation between all four occupants. info
Despite its increased size and smaller capacity engine, the combination of lightweight materials in the body construction and forced induction for the power unit provides a perfect combination. That torque curve means the Civic is an excellent tourer with reasonable fuel efficiency. I was unable to check the claimed figure of 7.9l/100km, as the test car had only just completed run-in mileage.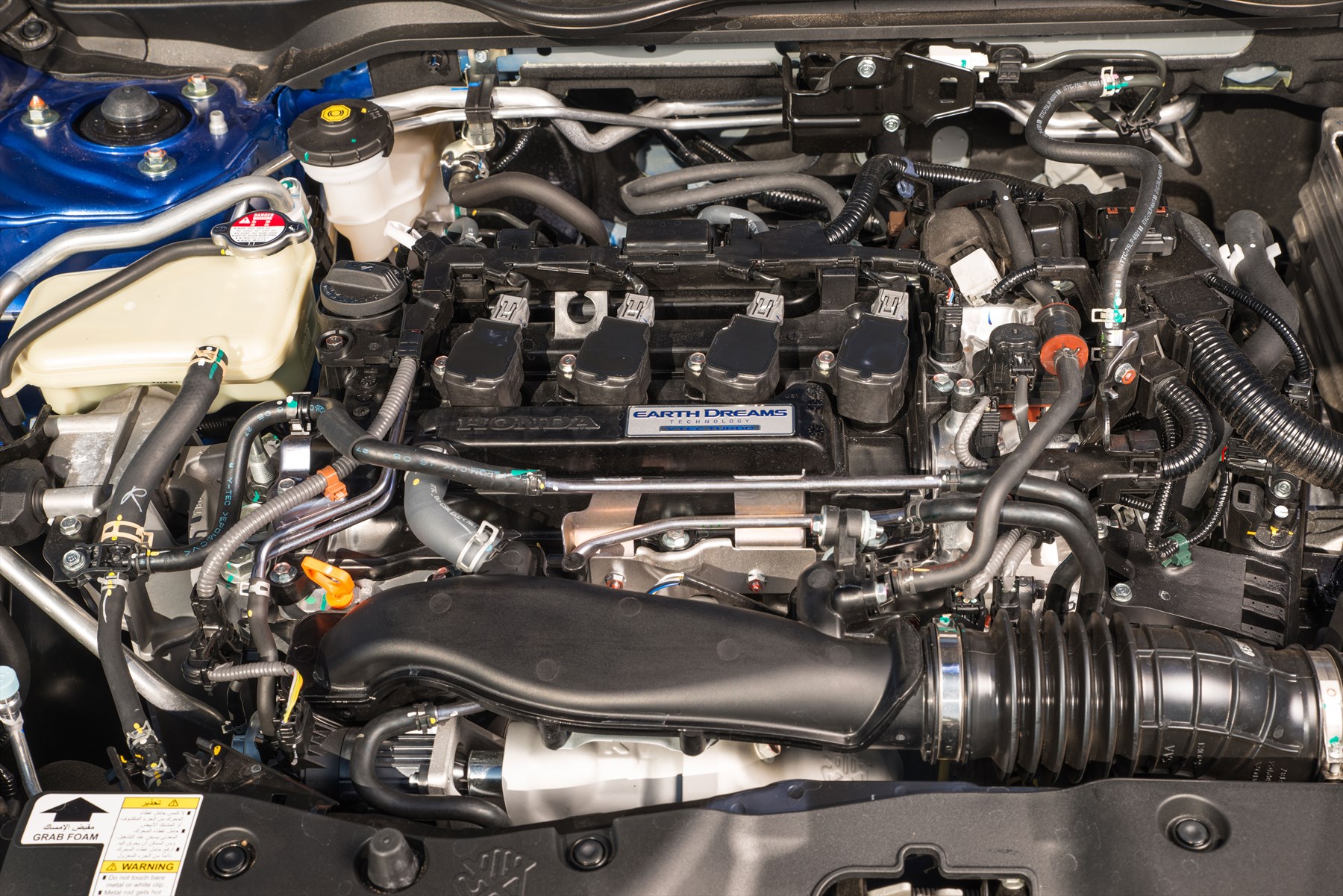 The claimed acceleration is 8.2 seconds for 0 t0 100km/h, with a top end of 200km/h. CO2 emissions are claimed at 140g/km.
The Honda Civic 1.5T Executive is packed with features, including a camera in the passenger door mirror activated when signalling left and displaying any object on the inside lane, and is certainly an excellent value proposition as well as being a really great car to live with.
At a price of R460 000 including a five-year/200 000km warranty and a five-year/90 000km service plan, perhaps it is time to start thinking outside the box when shopping in the premium segment.