The new CR-Z 1.5 i-VTEC Integrated Motor Assist (IMA) CVT complements the existing CR-Z 1.5 i-VTEC IMA manual, which is still the only hybrid vehicle in the world with a manual gearbox.
The car features a conical pulley system with drive provided by an adjustable belt, enabling the electronically-controlled CVT to allow for utterly smooth driving dynamics. Aided by the IMA hybrid system, the 88 kW/145 Nm 1.5-litre i-VTEC petrol engine continues to provide an exhilarating drive with a typically-Honda sense of excitement.
Benefitting from more effective ratios than a conventional gearbox, the CVT is able to find the ideal transmission ratio to match engine speed, increasing fuel efficiency and boosting engine performance.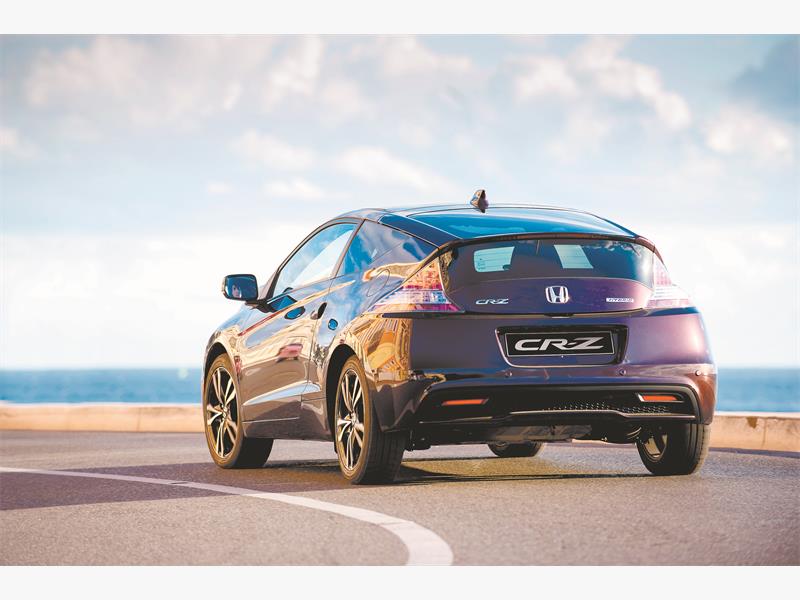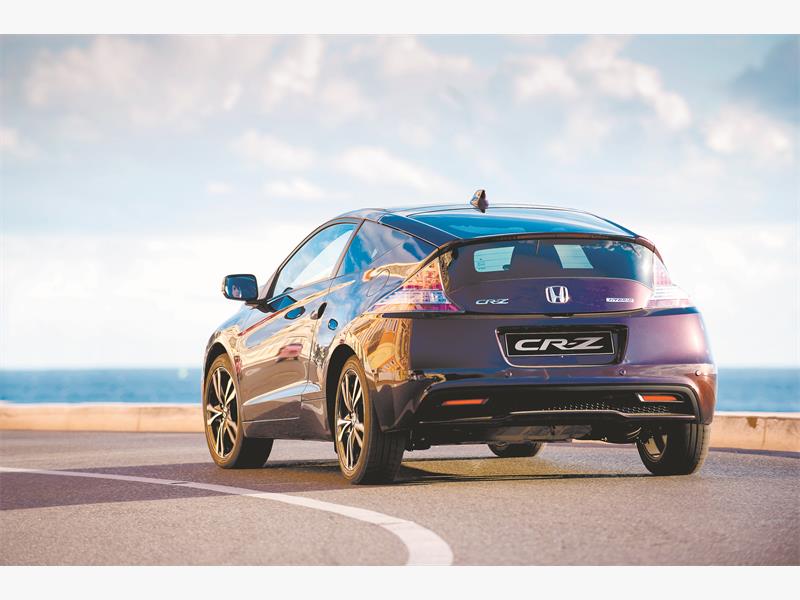 The CVT is operable in full automatic mode or a manual shift mode, which allows the driver to shift manually between virtual 'gears' either via the gear lever or shift paddles mounted to the steering wheel.
The IMA system, with an electric motor sandwiched between the engine and transmission, links to a battery pack to provide a further 13kW and 78Nm, realising a total combined power output of 101kW and a torque peak of 190Nm.
Just like the manual version, the new CR-Z CVT also features 'sport plus' mode, which allows the driver to enjoy up to ten seconds of increased power under full throttle from the IMA system via an "S+" button on the steering wheel.
The drive mode selector button is also carried over from the manual CR-Z. The choice of three driving modes are Normal, ECON or Sport mode.
While it remains a sporty hybrid coupé, the addition of CVT to the CR-Z has improved its fuel economy, with average petrol usage dropping to just 4.9-litres per 100km on the combined average. Performance values endure, however, and the sprint to 100km/h is completed in 9.9 seconds with a top speed of 198km/h.
The car has the same sophisticated specifications as the existing manual model, including a panoramic glass roof, LED daytime running lights, 17-inch alloy wheels, dual-zone automatic climate control and Bluetooth. Safety equipment includes ABS, EBD, EBA, Vehicle Stability Assist, ISOFIX child seat anchors and six airbags.