Public interest in the LEAF – the first fully electric vehicle to be sold in the country – is on the rise with the first retail units offering greener motoring to local customers.
Says Nissan South Africa's chief marketing manager for electric vehicles and new technology, Ross Garvie: "We are the first manufacturer to retail an electric vehicle in South Africa. After meticulous planning and strategic pilot programmes involving Eskom, the Technology Innovation Agency and Department of Environmental Affairs, we believe the Nissan LEAF is reaching the eco-conscious South African consumer at the right time.
"With the first retail units making their way into the hands of private owners, we are already seeing positive steps being taken by the South African market, where electric vehicle mobility is being positively received on all fronts.
"Overall, the low cost of ownership and maintenance, plus the fact that LEAF is available as an outright buy rather than on a lease scheme, makes the car a strikingly attractive alternative to conventional petrol, diesel or hybrid vehicles," Garvie said.
Having sold over 87 000 units worldwide and travelled over 472 500 000 kilometres, the Nissan LEAF is the embodiment of Nissan's mantra, 'Innovation that Excites'.
The fully electric drivetrain, which features a 24kWh lithium-ion battery pack linked to a front-mounted 80kW electric motor, allows for smooth and silent driving. A punchy 254Nm of torque, works with the electric motor's on-or-off nature, so that the torque kicks in the moment the throttle pedal is depressed.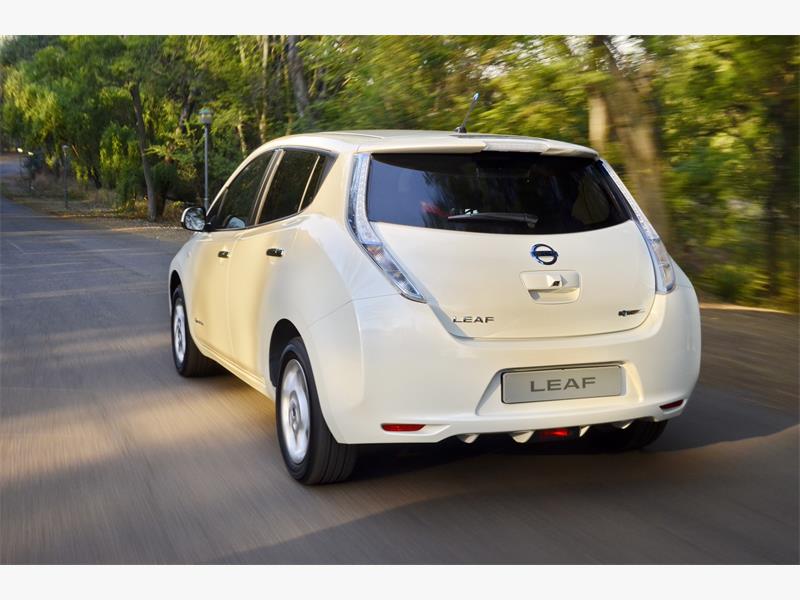 A switchable eco-driving mode is available as standard, which reduces throttle sensitivity and mimics the driving characteristics of conventional vehicles, while also encouraging economical driving habits to maximise the batteries' driving range.
Charging the batteries is simple and can be done in one of two ways. A home charge unit, supplied with the Nissan LEAF on purchase, allows the vehicle to fully charge overnight from empty in eight hours directly from the main electricity supply.
Or, a quick charge unit located at one of the nine Nissan LEAF dealers in Gauteng will feature a specialised Nissan LEAF quick charge station which enables an 80% charge from zero in just 30 minutes, free of charge.
A fully-charged battery pack able to power the Nissan LEAF up to 195km.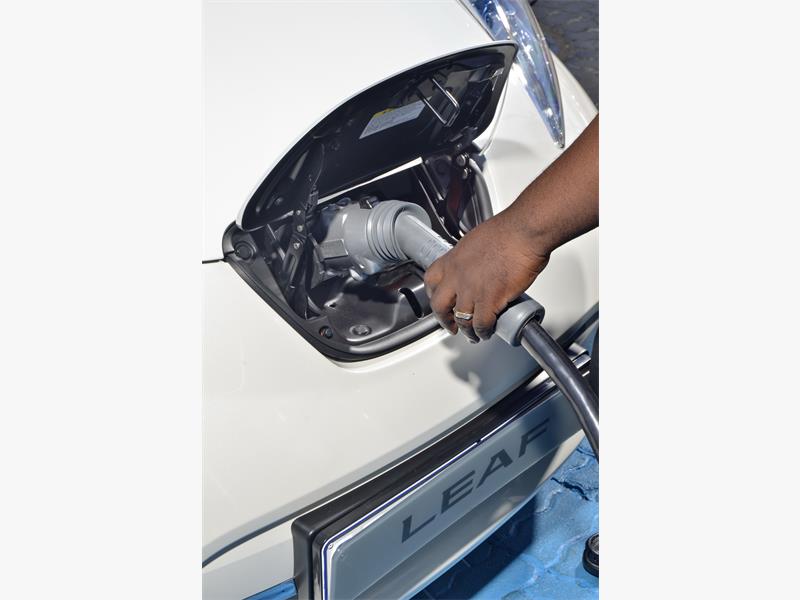 It is available from selected Nissan dealers in Gauteng for R446 000 and comes with a 3-year/100 000km mechanical warranty and 3-year/90 000km service plan.