First introduced last year as a coupé, replacing the 1 Series equivalent, it emerged just a few weeks ago in South Africa as the new Active Tourer, a compact SUV, and now offered as a convertible, it becomes the replacement for its predecessor the soft-top 1 Series.
Since the 2 Series introduction in Las Vegas 2014, global sales have topped 28 000 units, of which 1 097 are on South African roads. Solid figures for just 12 months on the market and the new convertible looks set to boost those. Since its international release two months ago, 220 have already been sold worldwide.
The popularity of a smaller convertible has been well proven by the 1 Series, which since its launch in 2008 has registered global sales of 130 000 units, 2 900 of those on the South African market.
So how different is the latest offering in the BMW line-up?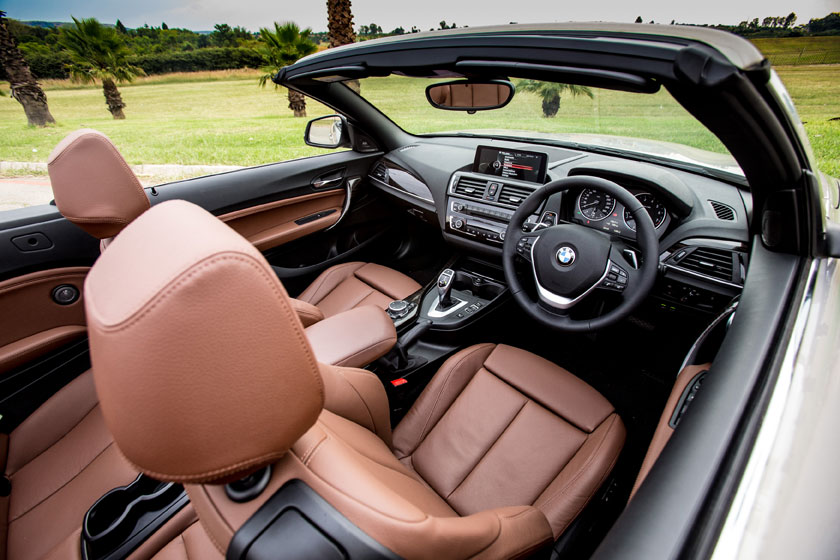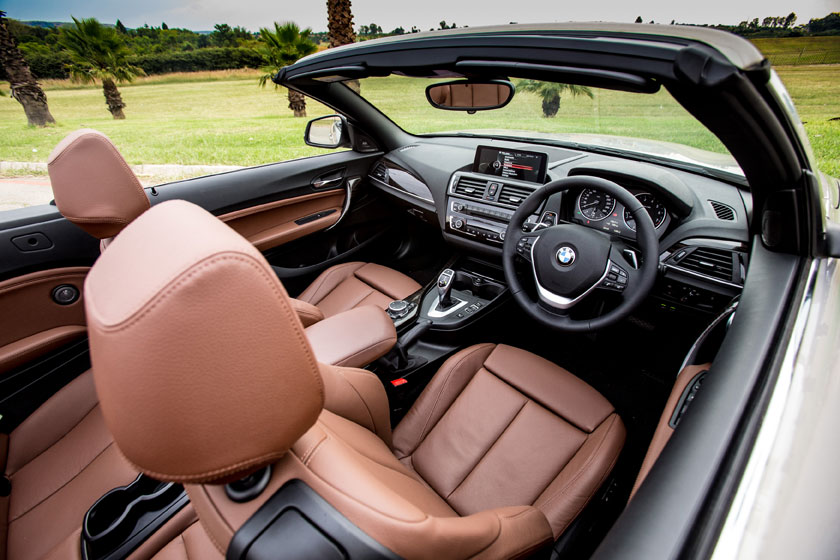 It's certainly bigger, being 41mm wider at the rear than the coupé version. Wheelbase is increased by 72mm while front track increases by 26mm. Not much, but it makes a significant difference to the occupants.
Luggage space also benefits, with an increase of 30 litres to 335 litres with the hood up and 280 litres with it folded – a gain of 20 litres. Cargo access is improved and the rear seat backrest can be lowered from the boot for greater load capacity.
The electrically operated softtop can be operated at the flick of a switch, even with the car in motion up to a speed of 50km/h and takes 20 seconds to raise or lower.
Styling retains the coupé look, with a rather neat shoulder line, creating a boat deck impression when viewed from above. As with any convertible, body strength is imperative and the engineers have increased the torsional rigidity by 20%, which results in a shell that provides an excellent platform to enhance the driving dynamics.
Available in three models – the 220i, the 228i and M235i – the new 2 Series convertible has four model variants: Advantage, Luxury Line, Sport Line and M Sport.
The interior follows the lines of its coupé siblings and has model-specific accents, high gloss black surfaces surround the climate control and audio system, with chrome trim for the air vents and climate control display.
The engine variants for the three models are one six-cylinder and two four-cylinder petrol engines. The 220i and 228i both use 1 997cc four- cylinder engines with twin-scroll turbochargers, high precision injection, Valvetronic variable valve timing and Double-Vanos. The M235i boasts a six-cylinder 2 979cc engine with M Performance Twin Turbo technology along with HPI, Valvetronic and Double-Vanos.
If you are an open-top enthusiast, the new BMW 2 Series Convertible is sure to be a very strong option in the smaller convertible market.