At one time, it was almost impolite to be seen at a black tie affair in one. But this was one of the car's biggest attractions – and it went like hell.
The new car still goes well, and my test data on the manual WRX version backed this up, with a 6.44-second 0-100km run, a 14.61-second quarter mile, a 198km/h 1km speed and a top speed electronically limited to 216km/h, which is well before the claimed 240km/h.
At the time I wasn't interested in driving the continuously variable transmission (CVT) version because CVT cars are traditionally horrible to drive. But the guys at Subaru SA insisted I give their CVT WRX a try. So with an open mind I took delivery of a test unit.
The new WRX is powered by a turbocharged boxer engine; for this latest model, this translates into 197kW of power at
5 600rpm and a steady 350Nm of torque between 2 400 and 5 200rpm. Based on Subaru's own CVT and engineered specifically for application in the new WRX, this CVT unit offers manual shifting via steering wheel mounted paddles and was benchmarked on some of the world's best single and dual-clutch automatic transmissions.
The CVT on the new WRX is pretty good. I love that it has eight virtual gears that change like they would in a single clutch car with speed to match any double clutch offering in this segment. And with Subaru Intelligent Drive, which provides three preprogrammed and driver-selectable drive modes that alter the way the new WRX behaves, you can have your motoring any way you want it.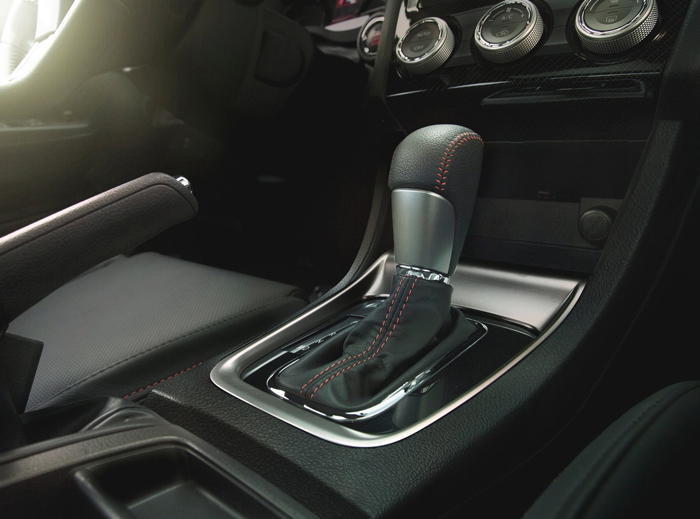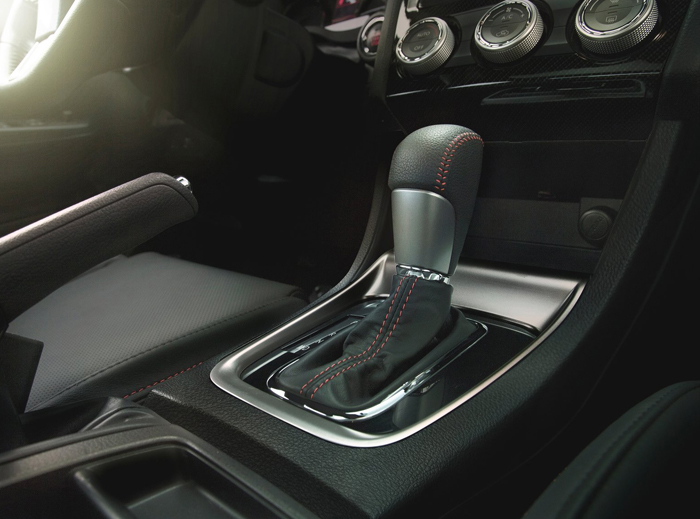 But it is lacking a launch control function so you either have to hurt the transmission by holding the brake pedal while you build up boost to launch or you must launch from idle and then not a lot happens to start with. Either way, a guy in the likes of a GTI DSG is going to kill you off the line and just keep going because the biggest plus of a WRX, the lightning quick launch, has been taken away from your arsenal of weapons.
At R469 000, the Subaru WRX CVT makes a strong bid for your more sensible money by being a well-appointed, full house, luxury sedan that can still excite when you want it to. It is also available as standard with a three-year/100 000km warranty and Subaru's three-year/
75 000km maintenance plan, which can be extended.
Info: Model specifications
> Vehicle: Subaru WRX Premium CVT
> Engine: 2.0 litre boxer turbo Gearbox: CVT
> Power: 197kW at 5 600rpm
> Torque: 350Nm at 2 400rpm
> Fuel: 9.4 litres per 100km on test
> Pricing: R469 000