Speaking to caradvice.com.au, the automaker's Vice-President of Sales and Marketing for Australia, Sean Hanley, said is it studying the feasibility in response to not only demand from buyers, but also the runaway success of the Chevrolet Silverado converted by Holden Special Vehicles (HSV), and the Ram 1500/2500 reconfigured to RHD by American Special Vehicles.
"I mean we're constantly studying that market. We're constantly interested in it so… you know, we have no, no confirmed plans at all to announce today but it's something we continue to study," Hanley said.
"These are the things we're working through all the time. Market size, and trends in the future, all these things are deeply important, you know, CO2 considerations going forward are deeply important".
Asked about the possibility of an in-house conversion or outsourcing entities such as ASV or HSV, Hanley stated that nothing has yet been taken into consideration given the reported workload experienced by both.
Currently one of the oldest full-size pick-ups sold in North America having been around since 2006 notwithstanding a number of facelifts, the Tundra is currently offered in single, double cab and CrewMax bodystyles with a choice of two petrol engines; a 4.6-litre V8 that produces 231kW/443Nm and a 5.7-litre V8 outputting 284kW/544Nm, both being mated to a six-speed automatic gearbox.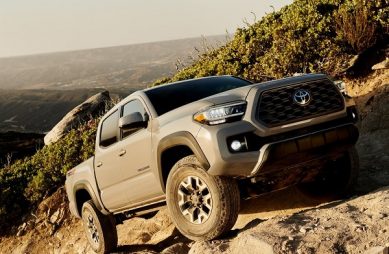 In the case of the Tacoma which shares some of its hardware with the Hilux and has been available in the States since 2015, buyers have the option of two cab styles; Access Cab and Double Cab with motivation also coming from two petrol engines; a 2.7 delivering 118kW/245Nm and a 3.5-litre V6 outputting 207kW/359Nm. Both motors are mated to either a six-speed manual or six-speed automatic 'box.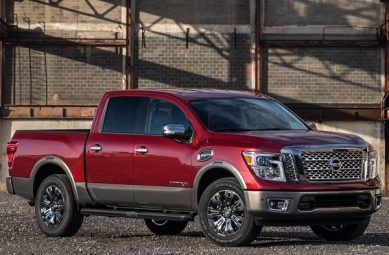 The latest claims about the Tacoma and Tundra comes just over a year after Nissan u-turned on its initial decision not to bring its full-size Titan to right-hooking nations, with its Nissan Chief Product Planning Manager, Pedro de Anda, telling motoring.com.au at the time that, "We have that intention to take Titan beyond the North American market and yes we have started seriously in several markets we're entering but I can't tell you which ones we've started and where it's going or not".
At the North American International Auto Show in Detroit last year, Ford's Group Vice-President for Ford Asia Pacific, Peter Fleet, revealed that the next generation F-150 could very well become available in right-hand-drive following the introduction of the 3.0 Powerstroke V6 turbodiesel engine.
"The availability of diesel in F150 would make a discussion about a vehicle that could be sold in RHD a less difficult conversation. But it's still a very challenging conversation. But there are lots of markets that'd love to have F150," Fleet told caradvice.com.au.
For more news your way, download The Citizen's app for iOS and Android.