The BMW 3 Series Sedan has epitomised the concept of sporty driving pleasure in the global premium midsize class for more than 40 years.
Exuding dynamic design, agile handling, exceptional efficiency and innovative equipment features, it takes the signature characteristics of a BMW and turns the volume up several notches.
BMW's new design language showcases the modern and dynamic character of the new BMW 3 Series Sedan with precisely drawn lines and strikingly contoured surfaces.
It is 76 millimetres longer than its predecessor (at 4,709 mm), 16 millimetres wider (1,827 mm) and just 1 mm taller (1,442 millimetres). The car's 41-millimetre longer wheelbase (2,851 mm) and increased track widths (front: + 43 mm, rear: 21 mm), meanwhile, have a direct and positive influence on its poise and agility.
When developing the body structure and chassis technology of the new BMW 3 Series Sedan, a number of clear priorities were set: enhanced driving dynamics, agile handling characteristics, high-precision steering and superior braking performance.
Overall, the new BMW 3 Series Sedan weighs up to 55 kilograms less than the corresponding predecessor model, depending on the model variant and equipment fitted.
The new BMW 3 Series Sedan also has a low centre of gravity and 50 : 50 weight distribution, while the stiffness of the body structure and suspension mountings have been significantly increased.
Optimised aerodynamics reduce the car's drag coefficient to 0.23 (BMW 320d).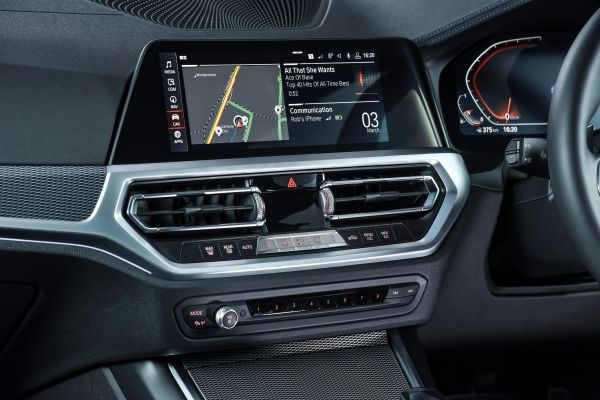 Only two derivatives are available from launch, a 330i turbo petrol  and a 320d turbodiesel. They both use a 2.0-litre engine.  The 330i produces 190kW and 400Nm, up 5kW and 50Nm on the previous version, while the 320d is good for 140kW and 400Nm.
A 320i turbopetrol, with 135kW, and a 330d turbodiesel, rated at 195kW, are set to join the range at a later stage.
Pricing
330i Standard R649 000
330i Sport Line R672 600
330i Sport Line Launch Edition R664 000
330i M Sport R694 400
330i M Sport Launch Edition R694 000
320d Standard R649 000
320d Sport Line R672 600
320d Sport Line Launch Edition R664 000
320d M Sport R694 400
320d M Sport Launch Edition R694 000
For more news your way, download The Citizen's app for iOS and Android.