Refreshed for 2018, the Lexus CT 200h fivedoor compact combines a sophisticated urban look with unique craftsmanship and the most advanced technologies.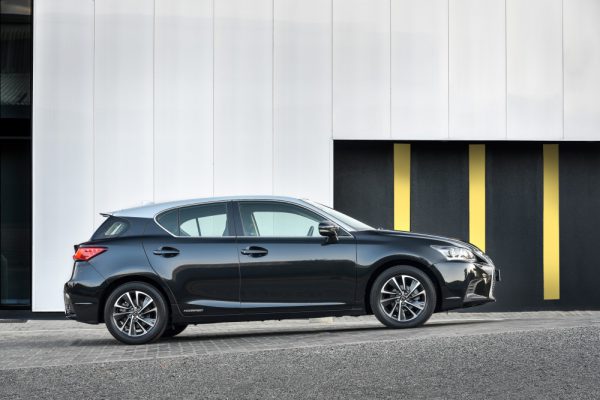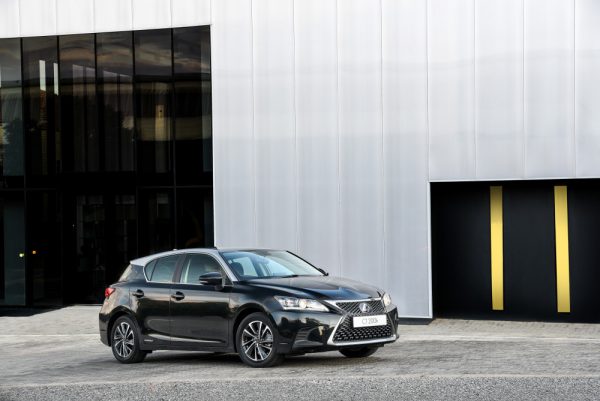 As the most affordable model in the Lexus range, the CT 200h is very well endowed and, in its latest guise, boasts even more kit. Get to experience an exclusive kind of luxury with exquisitely finished leather, advanced safety features and flawless paintwork.
The CT 200h offers exceptional driving comfort and efficient hybrid performance. In near-silent Electric Vehicle (EV) mode, it uses no petrol, produces zero emissions and, because it's a Lexus Hybrid, it does not require plugging-in to recharge.
CT 200h has become Lexus' best-selling hybrid model globally.
And since its launch in 2011, with the first-generation model, the CT 200h, has sold more than 300 000 units globally.
So, what's new?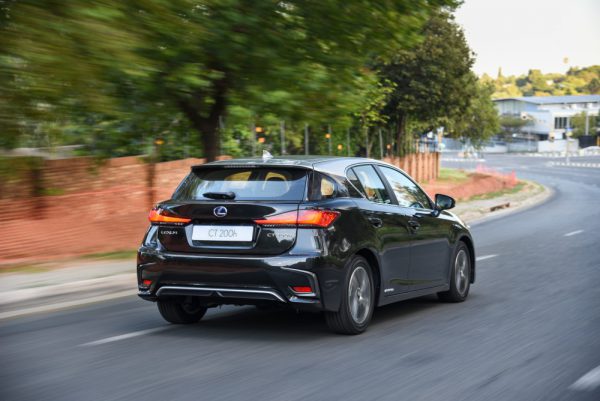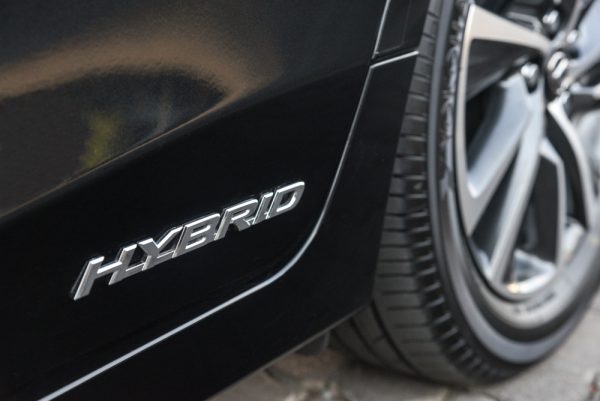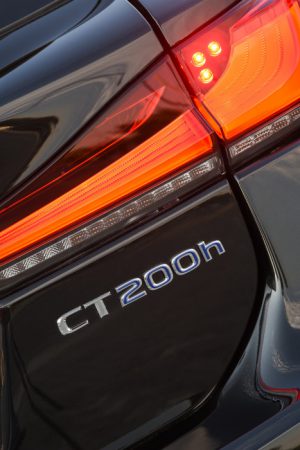 New additions include a sporty look, family spindle grille with mash panel detail. Spicing up the premium five-door hybrid's profile are sportier wheels that include a new 10-spoke 16-inch design that features dark metallic paint with bright machine-finished surfaces.
The CT 200h also features a black-out roof in bitones which include Titanium and Quartz, Mercury and Morello as well as Titanium and Black.
With this latest update, Lexus looks to build on the model's strengths and its well-earned reputation for efficiency and reliability, introducing a refreshed exterior that captures its driver appeal – without compromising its user-friendliness and fuel economy.
To summarise, the CT 200h's updated design is more emotional and sporty, making it the ideal premium hybrid compact car for customers who enjoy spirited driving, but care about the environment.
Interior Updates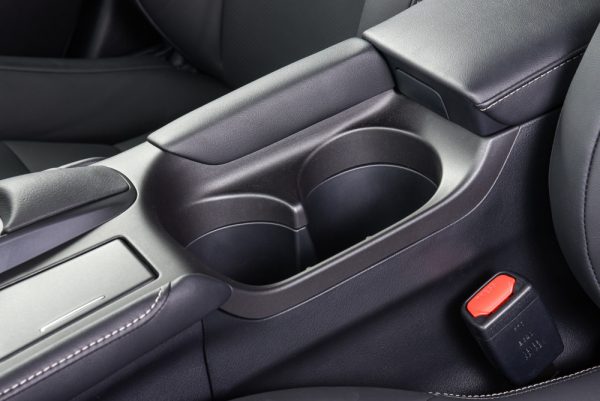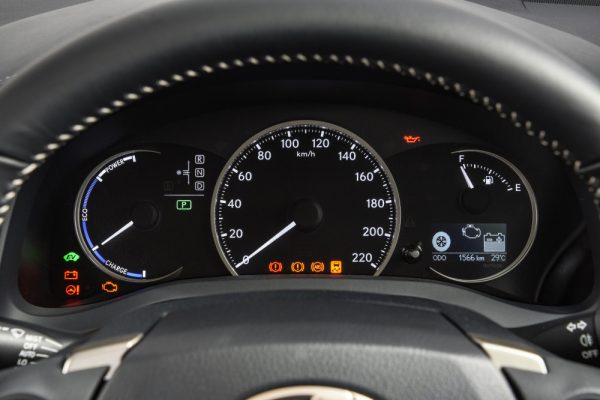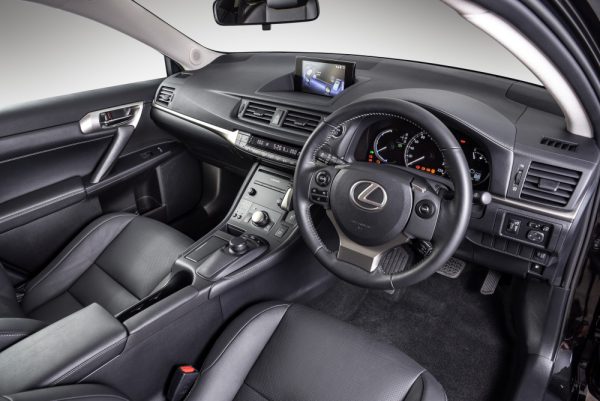 The cabin continues to express Lexus quality and craftsmanship. Its use of fine trim and upholstery materials, rich soft-touch surface textures and a "form-follows-function" styling philosophy.
According to the selected multimedia system, the central display screen has been enlarged from 7 to 10.3 inches for the Lexus Premium Navigation – for clearer presentation and greater ease of use. The range of interior colourways has also been increased and now includes standard nuluxe material in Black/Fundamental and Sunflare Brown/Fundamental.
Lexus Hybrid Drive
The CT 200h introduced Lexus' second- generation petrol-electric and self-charging hybrid technology to the premium compact segment.
It benefits from an Energy Management System which ensures quiet running, seamless acceleration and the kind of performance customers expect from a premium hatchback vehicle.
The engine's environmental performance is further supported by other energy-saving and eco-focused measures.
These include an energy-saving air conditioning system, extensive use of LED lighting and even a lightweight and energy-efficient audio system. Furthermore, a range of biomaterials is used in place of oil-based plastics in different areas of the vehicle.
The system combines a 73 kW, 1798cc Atkinson Cycle petrol engine with a powerful, 82 DIN hp/60 kW electric motor. Total output is 100 kW, enabling smooth, seamless acceleration from 0 to 100km/h in 10.3 seconds and a maximum speed of 180 km/h, it is claimed.
Conversely, the CT 200h achieves remarkably low fuel consumption, with combined cycle figures from just 4.1 litres per 100km and class-leading CO2 emissions from 95g/km, supporting excellent cost-of-ownership it is said.
Lexus Hybrid Drive further helps protect air quality by producing significantly lower NOx and particulate emissions than an equivalent diesel-powered vehicle. Moreover, when operating in all-electric EV mode, it generates no harmful tailpipe emissions and uses no petrol.
Drive Mode Select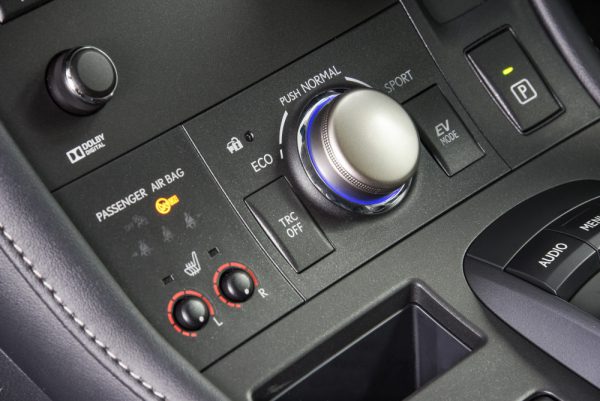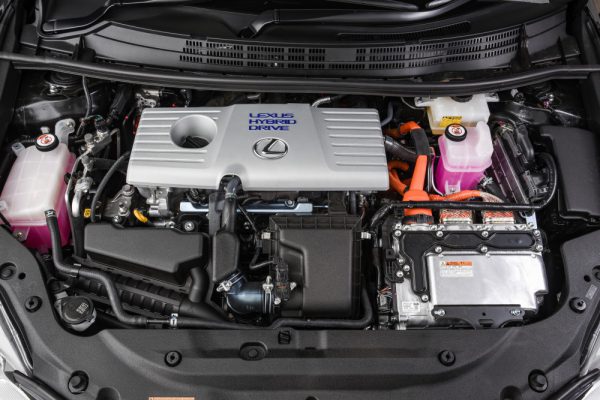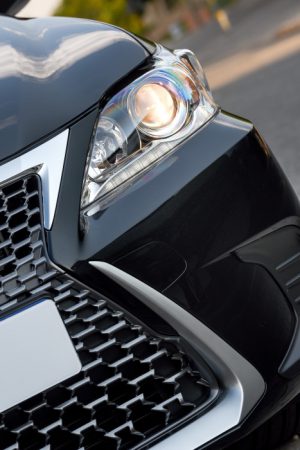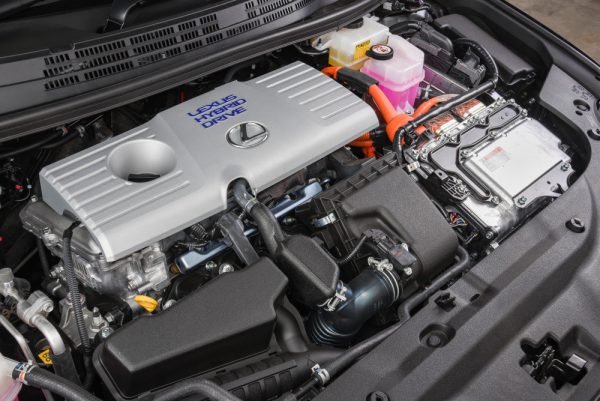 As well as the full hybrid powertrain's Normal drive mode, three on-demand drive modes – EV, ECO and SPORT – can be selected, adapting the vehicle's performance to suit the driver's mood or the road conditions.
According to the mode chosen, priority is given to driving efficiency, fuel economy and emissions, or performance and handling.
EV, ECO and Normal modes place the emphasis on a relaxing drive from start-up and at speeds below 45 km/h, the CT 200h will automatically operate in EV mode for short distances when conditions permit. Furthermore the CVT 200h's system allows for regenerative braking.
Pricing
The South African model retails for R529 300 and includes a four-year / 100 000km Distance Maintenance Plan.