Toyota has expanded its SUV and LCV ranges in South Africa with some eye-catching new additions.
Toyota Fortuner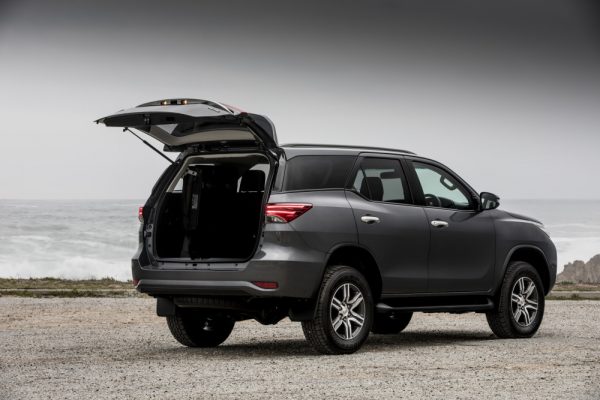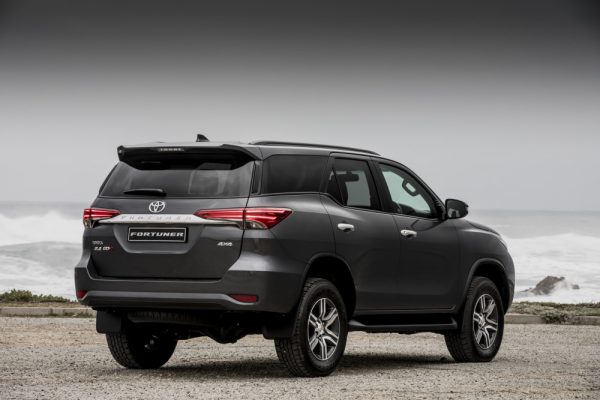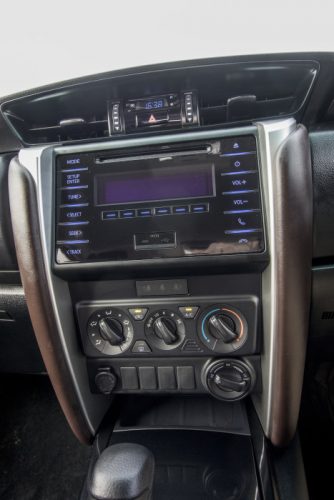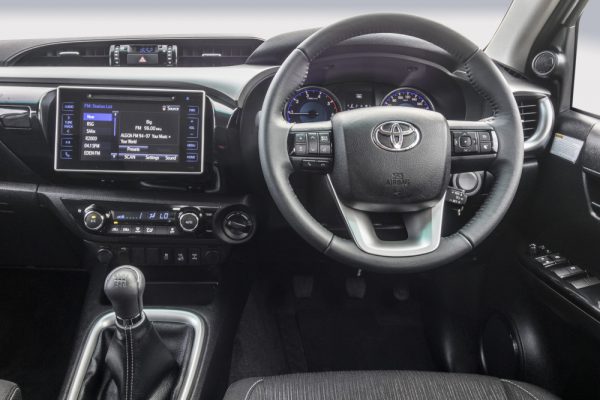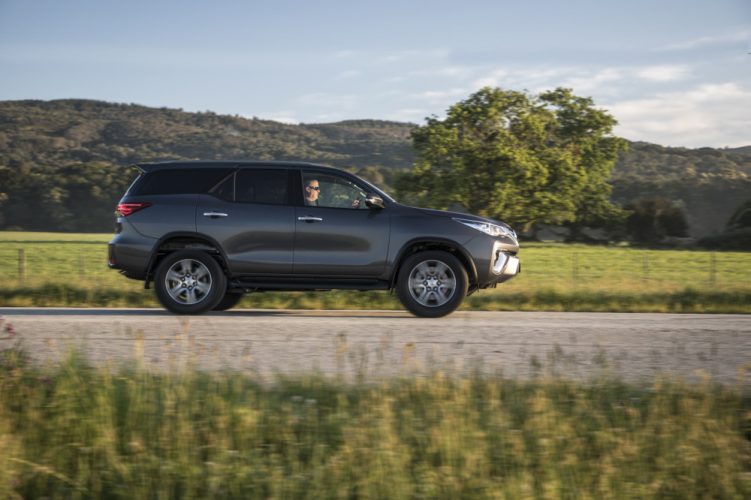 The Toyota Fortuner remains South Africa's best-selling SUV, with the combination of space, versatility, modern design and go-anywhere ability firmly etching it into the South African motoring landscape.
As before, buyers have the choice of two specification levels and three engine variants. The 2.4 GD-6 turbodiesel and 2.7 VVTi petrol engines are offered in midgrade trim – while the 2.8 GD-6 and 4.0 litre V6 engines are paired with the high-grade specification level.
Buyers are further spoilt for choice with the addition of a new 2.4 GD-6 4×4 6AT model.
This unique derivative provides "explorers" a gateway into off-roading with the inclusion of a "select-on-the-fly" four-wheel drive transmission, which includes low-range.
The combination of the four-wheel drive layout and automatic transmission brings effortless off-roading at a more affordable price within the Fortuner range.
Utilising the proven 110kW and 400Nm 2.4 GD-6 four-cylinder mill, the newcomer returns a frugal 8.2 litres per 100km fuel index it is claimed, with CO2 emissions pegged at 217 g/km.
Boasting an 80-litre fuel tank, this equates to a range of over 900km on a single fill.
The 2.4 GD-6 and 2.7 models receive a generous safety spec bolstering, with the addition of side and curtain airbags (over and above the dual front airbags and driver knee airbag).
These additions ensure that the entire Fortuner range offers a complete set of active and passive safety features, including Vehicle Stability Control (VSC), Hill-start Assist Control (HAC) and Trailer Sway Control (TSC).
The 4×4 models feature Active Traction Control (A-TRAC) which continuously monitors wheel slip and proportions torque accordingly.
The 2.8 GD-6 and V6 models' comfort and convenience "fact sheet" now sees the inclusion of an electrically-operated tailgate and 220v accessory connector.
An added touch of modernity is afforded with the change from Halogen fog lamps to the LED variety – creating uniformity with the BiLED headlamps.
These latest spec additions round out the already comprehensive feature list, which includes Smart Entry, leather interior, multi-information display, Bluetooth, USB, cruise control and third row seating.
The 2.8 GD-6 and V6 models top up the spec list with Automatic Climate Control, reverse camera, touchscreen audio, leather-andwood steering wheel, additional soft-touch finishes, electric driver seat adjustment and full- colour TFT multi-information display.
The interior space serves up a myriad of storage compartments, cup and bottle holders – perfect for road trips.
Two in-dash storage compartments are provided, which includes a "coolbox" feature in the top binnacle.
Toyota Hilux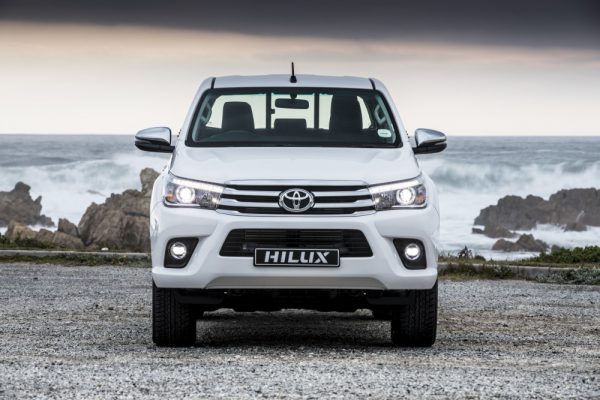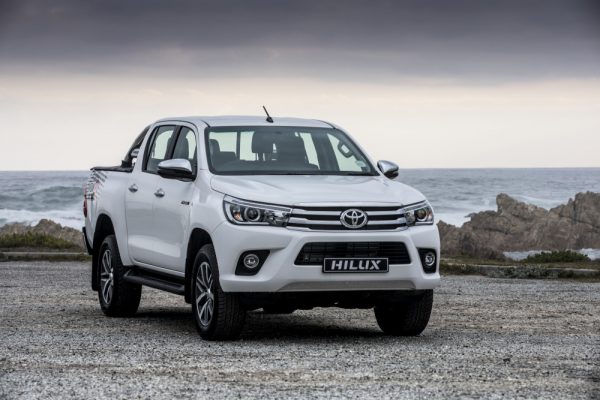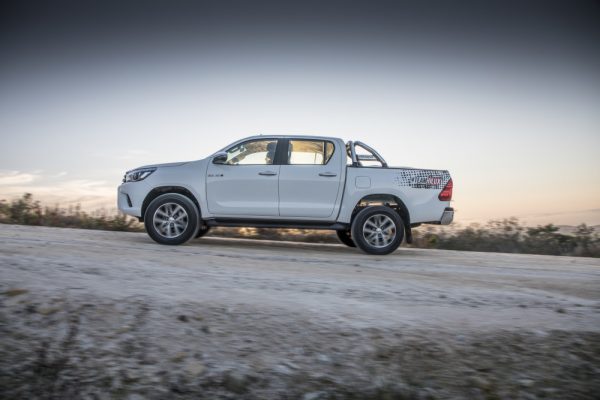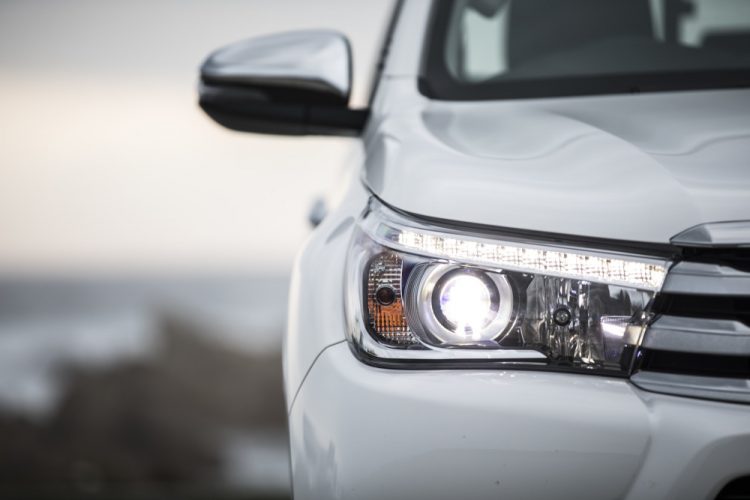 The modern world is highly influenced by trends.
Trends shape behaviour the way we dress, the food we eat, the places we visit and so, too, the cars we drive.
The consumer space is driven by those who respond to trends and in an increasingly customer-centric society, the response to a given trend is key.
The light commercial vehicle (LCV) sector is one such facet, where change has been prolific, bringing with it a departure from the traditional "bakkie" market of yesteryear.
The increasing use of LCV's in the "leisure" market has led to a slew of product improvements, additions and expansion of this once primarily utility-focused segment.
One of the key areas where a shift has taken place is in the transmission arena.
Whereas traditional bakkies were almost always equipped with manual transmissions, the increased leisure usage, as mentioned, has created demand for more comfortable automatic transmissions.
In view of this, The Toyota Hilux range has been bolstered with six new automatic transmission derivatives.
The single cab range has been expanded with a new 2.4 GD-6 4×4 SRX 6AT model which joins a pair of new 2.8 GD-6 Raider 6AT models in either Raised Body 4×2 or 4×4 configuration.
These additions offer utility customers added comfort and convenience, while also cutting down on wear and tear of clutches.
The Xtra cab line-up is supplemented with two new "self-shifters", which sees the pairing of the 130kW 2.8 GD-6 engine and Raider trim level, with a six-speed automatic transmission in both 4×2 and 4×4 guise.
The 450Nm of Torque on tap translates into effortless acceleration and excellent towing capacity.
Completing the Hilux model additions, is a new double-cab variant, offering the stout 110kW, 400Nm 2.4 litre GD-6 mill linked to a four-wheel drive transaxle and six-speed auto in mid-grade SRX specification.
In response to in-depth customer research and feedback, the interior of the Hilux range has also been tweaked in response to customer preferences.
The previously employed fabric door arm rests have been replaced by highly durable and hard-wearing padded urethane.
Piano Black door trim provides the finishing touch. Raider models receive an upgrade from a fabric-adorned centre console lid to a new soft-touch leather version.
Single cab SRX, Xtra-Cab SRX and single cab Raider models receive a substantial upgrade in Active safety.
All Raider derivatives are now fitted with stylish dual tri-spoke 18-inch alloy-wheels with 265-60- R18 all-terrain tyres. Sure to appeal to adventurers, is the addition of a 220v power outlet to Double cab Raider models.