And now if your budget couldn't quite stretch to the big brother Kuga or some other SUV model, Ford is looking to entice you into their showrooms and brand with their recently launched EcoSport. Prices start at R199 000 for the entry level 1.5 litre petrol Ambiente and run to R249 000 for the Titanium 1.5 litre turbodiesel.
The EcoSport is based on the current Fiesta platform, promises plenty on paper and in terms of styling and brings an interesting look to the segment. It is a market segment that is home to the likes of Citroen's DS4, Daihatsu's Terios, Suzuki's Jimny and the main player in Nissan's Juke.
Ford is being bullish and said they don't see the EcoSport as a niche product – they want to dominate the segment.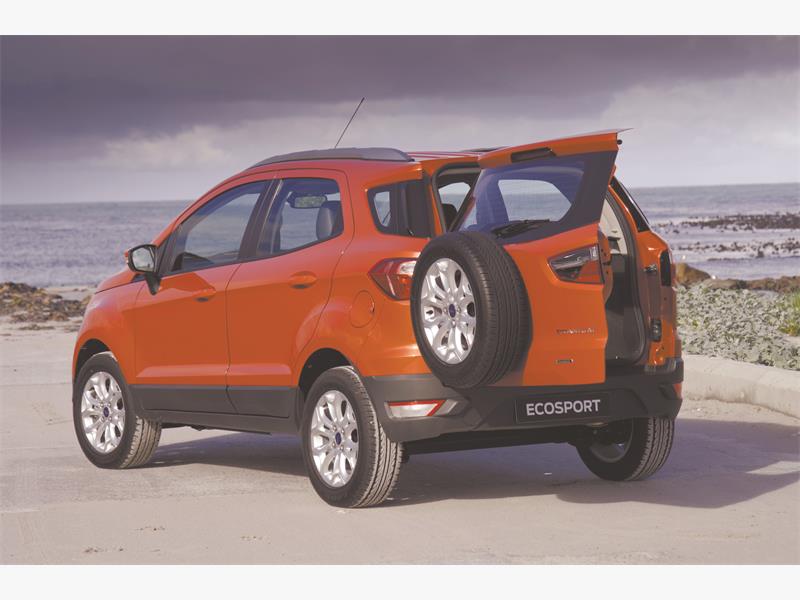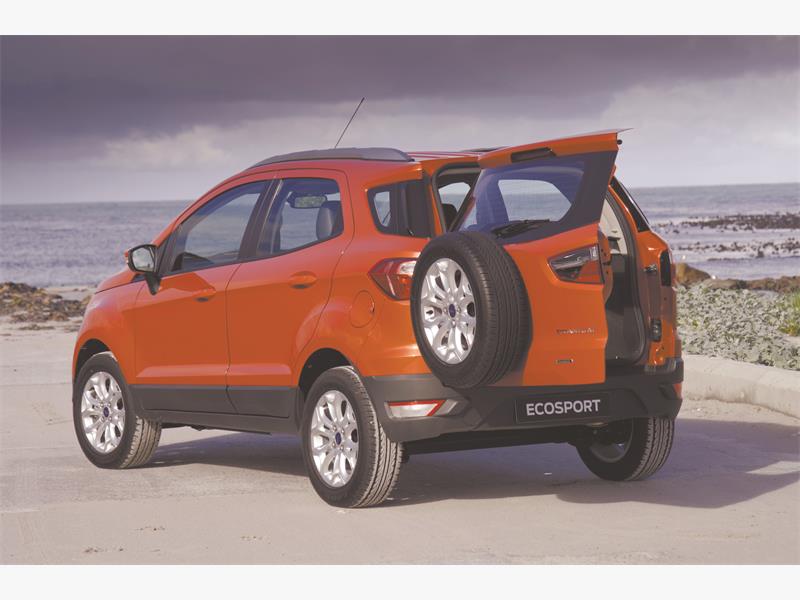 "Stylish, robust and dynamic the all-new EcoSport is sure to appeal to a new generation of customers," said Ford marketing manager Gavin Golightly. "It is set to be a game change for us, solidifying Ford's volume position."
Bold words within a tough market, but I do think they have the product to back this up with a choice of eight colours, three trim levels, three engine options and two transmission variants. The top of the range petrol offering is the potent little 1.0 litre EcoBoost engine that produces an exceptional 92 kW of power with a peak torque of 170 Nm. This is enough to humble most 1.6 litre naturally aspirated offerings, even more so on The Reef where the 'old school' engines lose some 18 percent of their power.
Fuel consumption here is claimed to be a mere 5.7 litres/100 kilometres, but the jury is still out as to whether this is a realistic figure or not. In the Fiesta, with the same engine, the claimed numbers were not achieved no matter how hard we tried.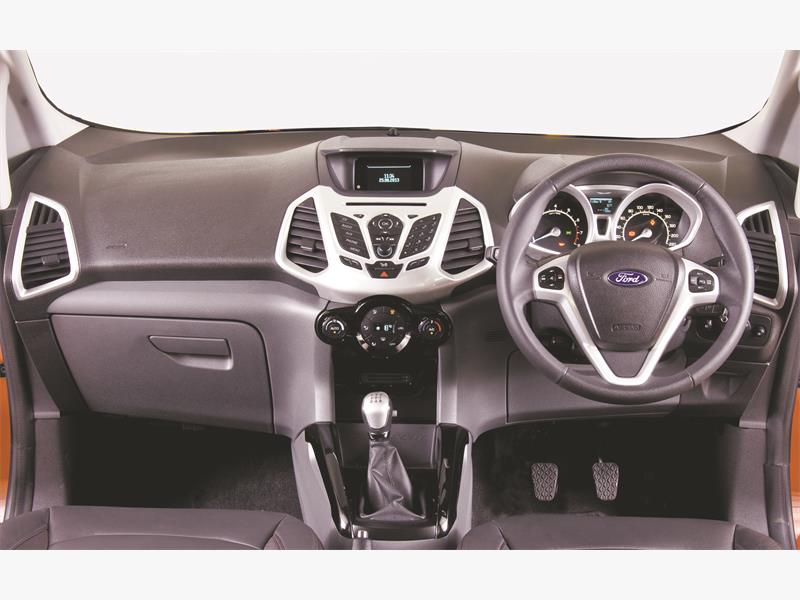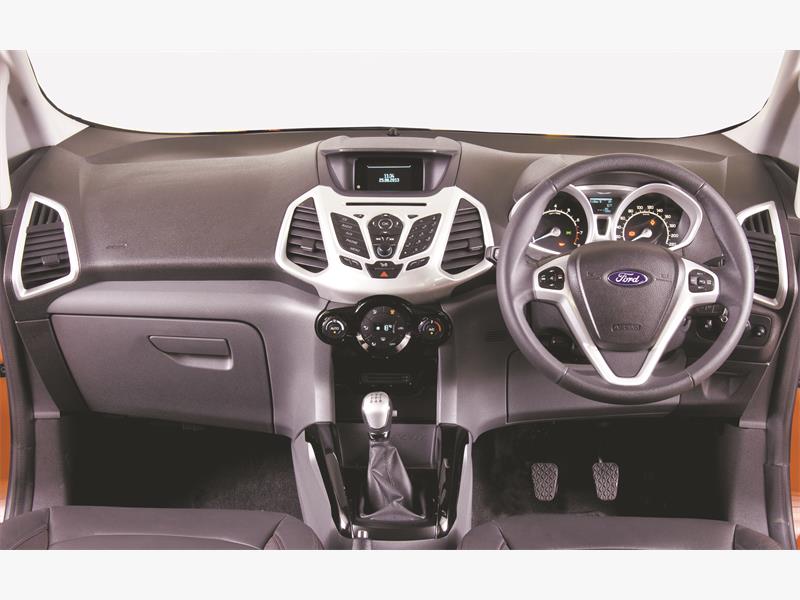 Next up you have the 1.5 litre four-cylinder petrol engine, which delivers a peak power of 82 kW at 6 300 rpm and a peak torque of 138 Nm at 4 400 rpm. We never got to drive this engine on the launch and while I think it will be okay, it will suffer on the Reef – even more so if you opt to get the PowerShift six-speed auto derivative instead of the five-speed manual.
Strangely this is the only engine derivative that gets the auto box as an option. I would like to have seen this box on the punchy 1.0 turbo. Anyway, the claimed fuel consumption here is said to be 6.5 litres / 100km on a combined cycle.
Finally, for those of you who prefer diesel, there is the 1.5l TDCi intercooled and turbocharged diesel engine that comes in with 66 kW at 3 750 rpm, along with a decent 205 Nm of torque from 2 000 rpm to 2 750 rpm. This is the engine I sampled first, and if you are not into trying to tear up the tar but want a frugal city car then this would be the pick.
It is by no means quick off the line but once up and running in boost it is quite pleasant and light on the pocket if the claim of just 4.6 litres/100 kilometres can be achieved in normal day to day driving.
A five-speed manual transmission is standard on all models bar the 1.5 litre petrol Titanium which utilises the six-speed Ford PowerShift transmission.
The cabin also has 20 practical storage spaces, including a glove box that can keep up to six cooldrink cans cool.
Its cargo space at the back is just as versatile. The rear seats can be easily folded down for additional cargo space.
With the rear seats tumbled against the front seats, the boot space increases to 705 litres, big enough to fit the likes of a washing machine. Alternatively the rear seats can be split 60:40 to transport long objects, such as furniture, while still carrying passengers at the back.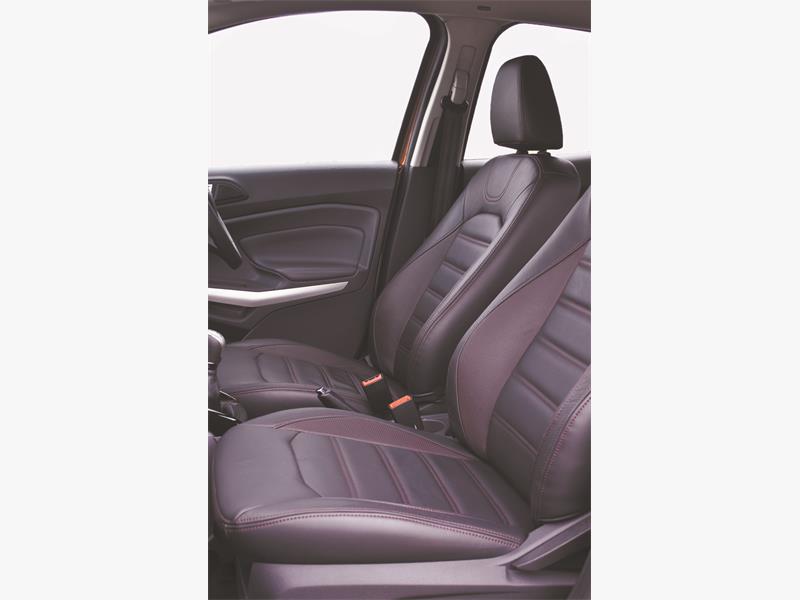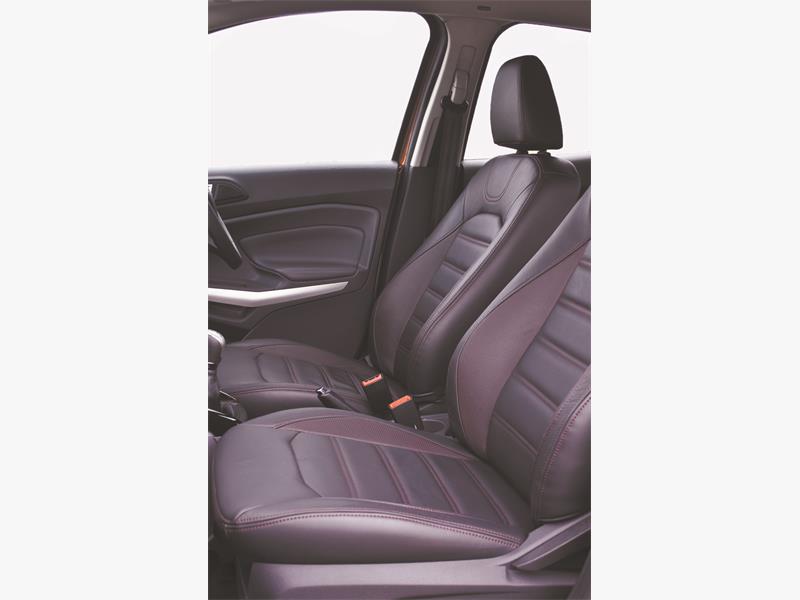 On the safety front you get an array of airbags, including airbags for the driver and front passenger as well as side airbags and curtain airbags. There is also ABS (Anti-Lock Brake System) available on all models and Electronic Stability Control on the high end models only.
This is a pity as stability control should be mandatory on all vehicles, and more so on family vehicles. It is the one system that even EuroNCAP themselves say is the biggest contribution to safety after the seatbelt.
Ford say there are soft-touch interior fabrics and the seats are designed to be soft enough for comfort and firm enough for longer journeys. I have to be completely blunt and when I drove the middle of the range Trend 1.5 turbodiesel. I really didn't like the hard plastic on offer for your natural first touch points.
The steering is covered in hard and rough plastic to go with a driver's seat that does not height adjust. It really made the EcoSport feel a little cheap and nasty.
Once this happens you look around the cabin and notice that although this SUV has a lot of Fiesta or general Ford DNA, there is still a lot of hard plastic on offer inside that you might not find on other Ford models. I came away rather disappointed, especially as my wife is seriously looking at getting out of her Fiesta and into this new EcoSport.
My mindset was comprehensively changed when we jumped into the range topping 1.0 litre EcoBoost Titanium. The leather driver's seat could be height adjusted for a decent driving position, and the leather steering wheel felt so much better.
Of course, the engine is a gem and this makes this derivative the one I would recommend for my wife.
I really like the EcoSport – but only the Titanium models. The other lower down models don't offer enough to keep me interested in terms of spec and safety.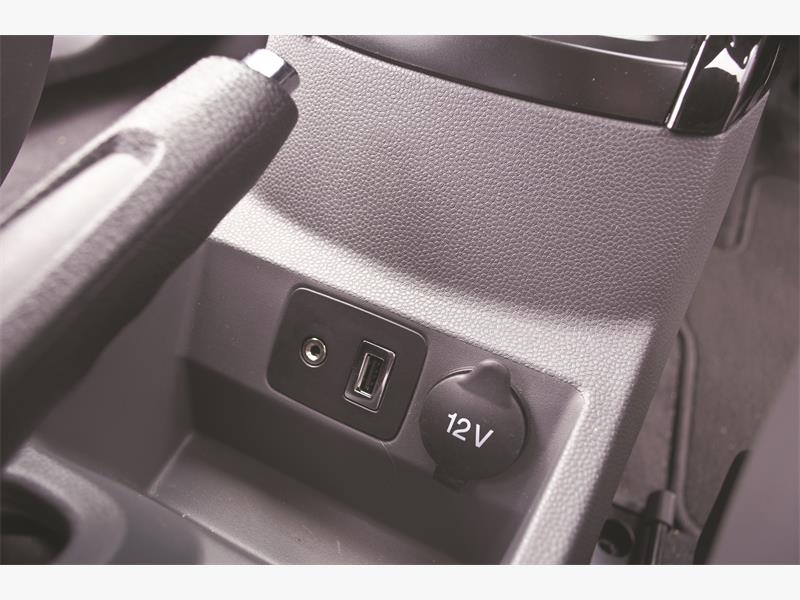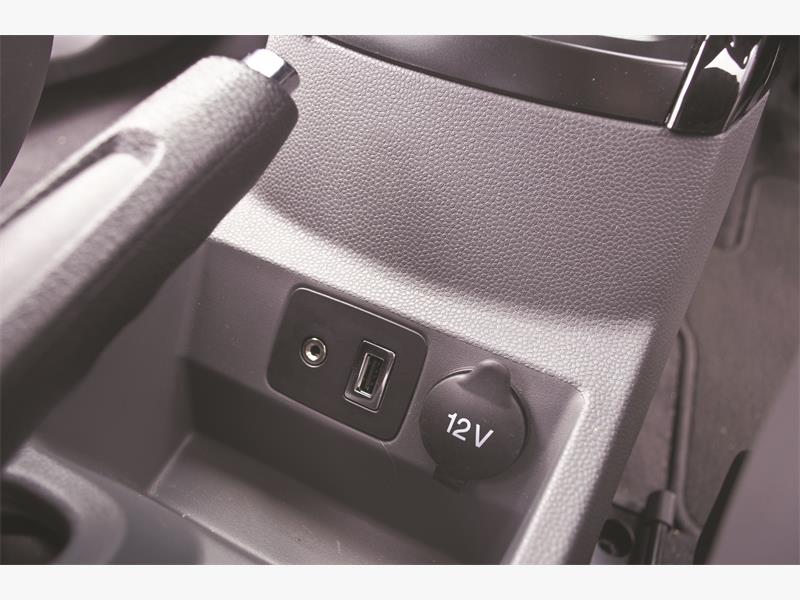 The EcoSport is available with a fully comprehensive four-year/ 20 000 kilometre warranty and four year/60 000 kilometre service plan. There is also a three year Roadside Assistance and a five-year corrosion warranty.
Pricing:
1.5 Petrol Ambiente R199 000;
1.0 EcoBoost Trend R224 000;
1.5 TDCi Trend R229 000;
1.5 TDCi Titanium R244 000;
1.0 EcoBoost Titanium R244 000;
1.5 Petrol Titanium PowerShift R249 000.