Almost everybody and his hot hatch dog has one or wants one, so you are by no means unique in your choice.
Backing up that statement is the fact that nearly 1.9 million (over 59 500 in South Africa) Golf GTI units have been sold worldwide.
The original GTI was launched in 1976 and in South Africa in 1982, and produced 81 kW. Today your GTI produces double that at 162 kW and is selling better than ever.
There are quicker cars around a track, there are more aggressive looking cars and there are cars with more standard luxury on board. But there is not a quicker or better everyday drive, five-door auto transmission hot hatch at the standard list price of R382 800.
Making maximum use of its 2.0 litre turbocharged direct injection engine, now in its third generation of the EA888 engine series and producing 162 kW of power and 350 Nm, the GTI 7 comprehensively blows awaythe competition.
It says cheers to last year's more powerful Ford Focus ST, Renault's Megane RS and to really rub salt into the wounds it even gets away from Opel's new and mighty 206 kW OPC.
But to put this test into perspective I compared the figures to the latest hot hatch that most closely resembles the GTI in terms of spec, and that is the Mercedes Benz A 250 Sport.
They are five-door hatches, they both run dual clutch auto boxes, cost about the same with the Merc coming it at R395 479, and both came specced with plenty extras.
Most of the straight line advantage is thanks to the optional six-speed dual-clutch transmission (DSG) on the GTI that offers the driver very quick and trouble free launches over and over.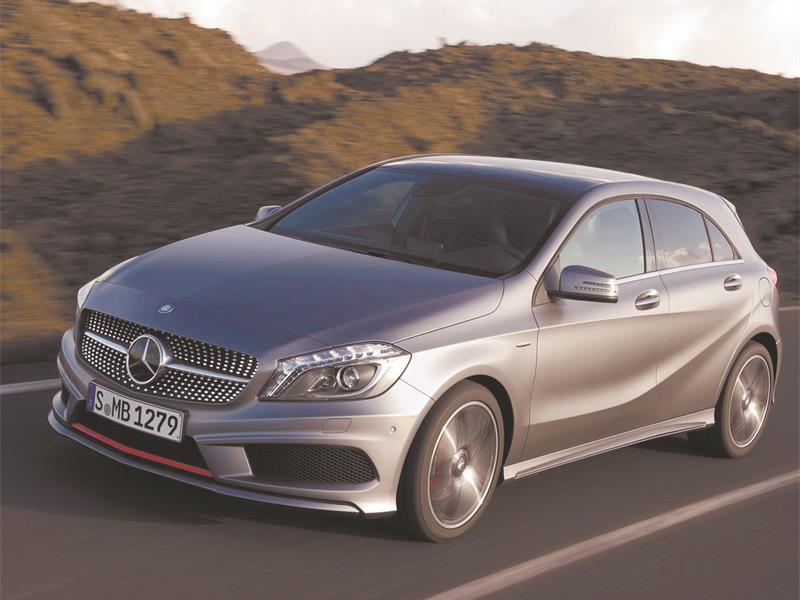 The Merc does not have launch control – the just launched A45 AMG will – but that will go up against the Golf R when it gets here.
In any event manual GTIs have never been able to match the DSG versions in road test data form, proving that a computer and launch control is better at preventing wheel spin while still recording the best times.
Running in this mode I managed to record a 0-100 km/h time of a mere 6.36 seconds, better than claimed, and this was also the case for GTI 6.
The quarter mile came up in 14.55 seconds at 161.16 km/h, the one kilometre run at 204.09 km/h and top speed came in at a true 249.61 km/h.
The A 250 Sport on the other hand could only hit 100 km/h in 7.20 seconds, the quarter mile in 15.33 seconds at 150.17 km/h, the one kilometre at 191.83 km/h and topped out at 239.74 km/h.
The Merc is just a bit heavier at 1 465 kilograms versus 1 384 kilograms, and slightly down on power at 155 kW but equal on torque, and this will also explain why in the roll on acceleration the GTI again wins comfortably.
Both have the same 50 litre tank, claimed fuel consumption at 6.4 litres/100 kilometres and the same carbon umber of 148 g/km, but it is the Merc that just shaves the Golf at a tested average of 8.4 litres versus 8.5 litres.
Where the Merc stays ahead is that it offers a six-year/120 000 kilometre maintenance plan against the five-year/90 000 service only plan of the Golf.
Both offer a decent amount of safety, interior luxury and space and choosing a winner here would come down to personal preference. Both cars had over R40 000 extras so I would call this a draw although I like the GTI interior more.
Taking out emotion, the popularity and the iconic status of the Golf, my vote still has to go to the GTI. This is because the drive and on road feel is just so much better than the A 250 Sport.
I think I would have gone the other way if it wasn't for this major flaw in the Merc, but cars are made to be driven and the GTI just does it better!