Its combination of torque-laden parallel twin-cylinder engine, frugal fuel economy and tough adventure-style chassis, riding position and looks has won it recognition from thousands of customers worldwide as a superb, stylish do-it-all tool.
Launched as a Fun Crossover Commuter concept from Honda, loaded with a great deal of fresh thinking and new technologies, its sheer all-round competence – with convenient details like helmet storage space where the fuel tank would normally be – made it a truly useful motorcycle both for day-to-day living and weekend touring.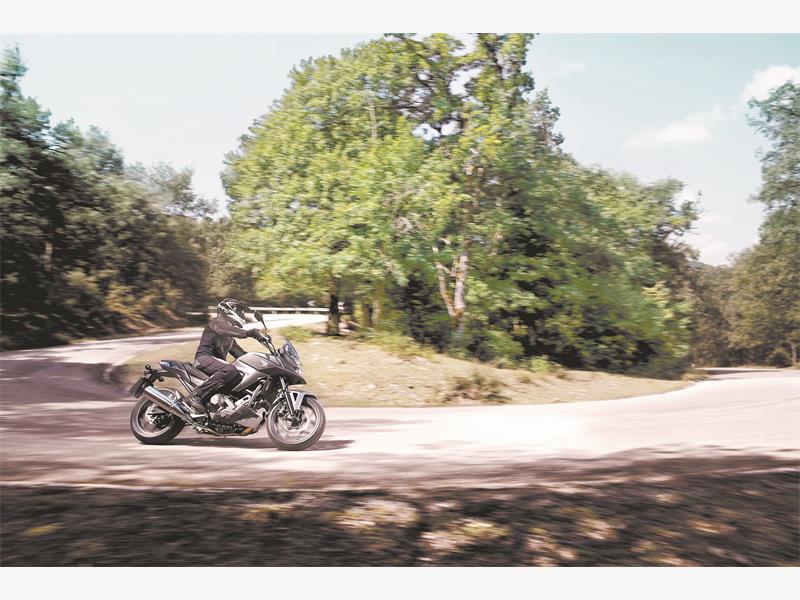 For 2014, Honda has added to its range the NC750X: a bike designed to offer more of what every rider liked about the original.
A larger 745cc engine capacity gives the NC750X more power and torque throughout the entire rev-range, whilst delivering the pride in ownership of a full 750cc motorcycle. The gearing is taller, but acceleration and top speed are both improved, while the addition of twin-balancer shafts and new exhaust muffler ensure a smooth engine feel.
Additional instrumentation, plus a span-adjustable brake lever, two-channel ABS (only available with dual clutch transmission), revised seat material and off-road pattern tyres round out the updates.
Affordable to buy and run – and still made in Japan – the NC750X offers quality and the option of Honda's unique dual clutch transmission (DCT) six-speed gearbox. The DCT itself has received software updates and offers an even more intuitive riding experience.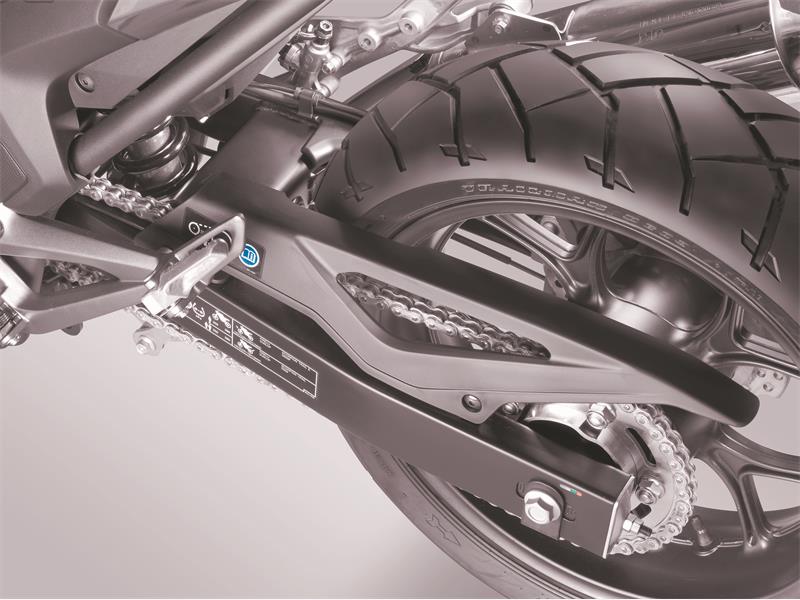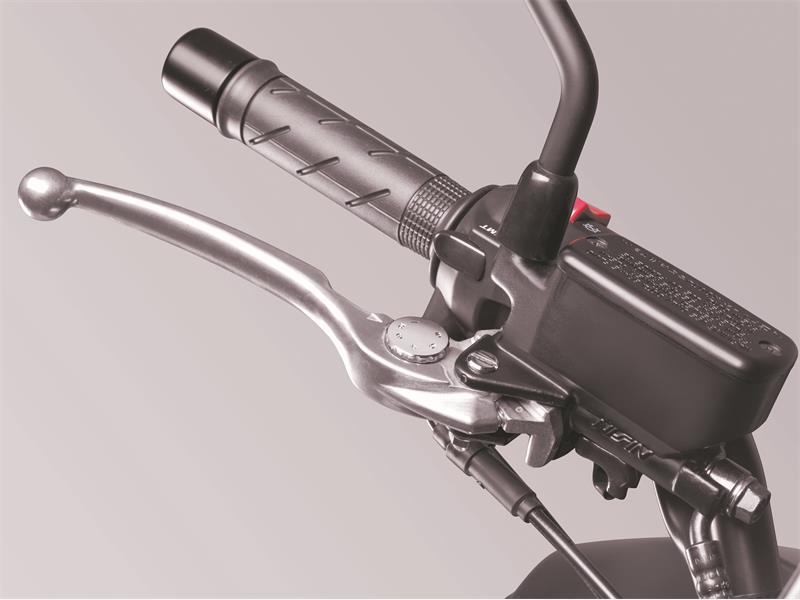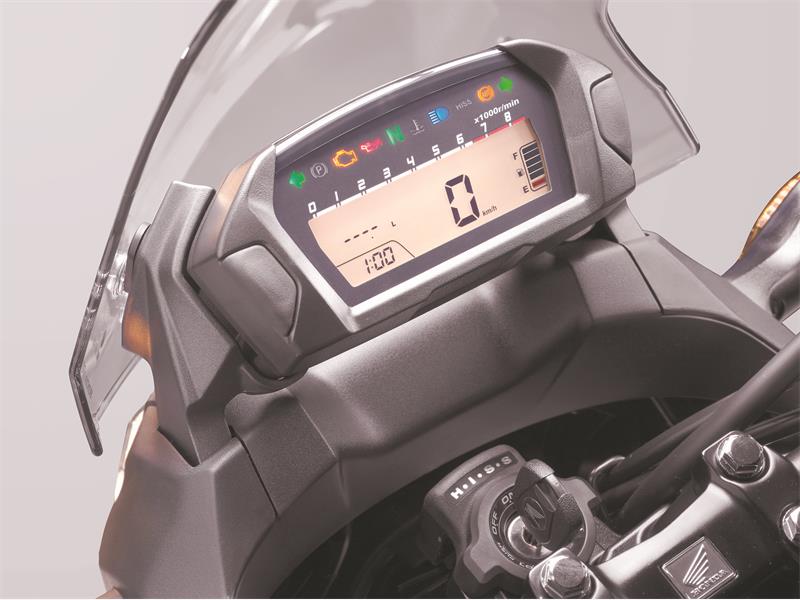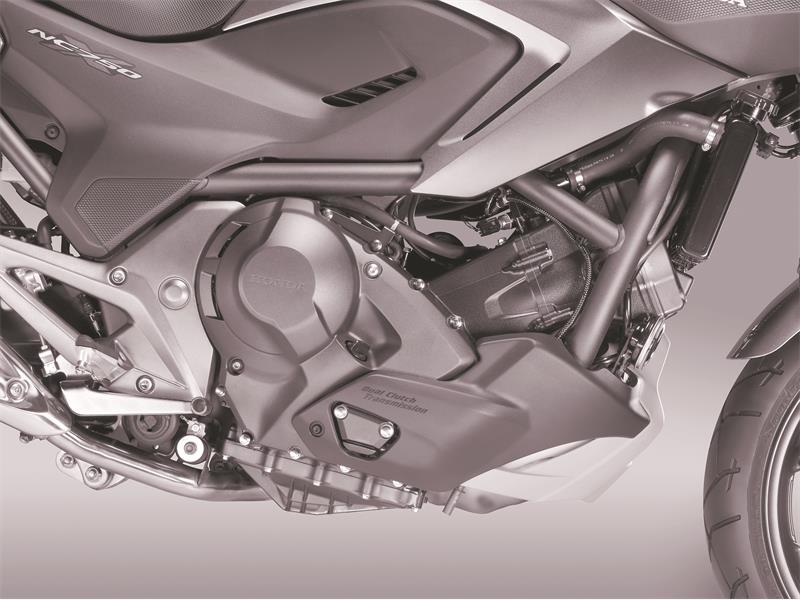 Over the last two years the NC700X has proved itself an unique two-wheeled proposition – and the NC750X is even better.
An extra 75cc capacity has been added to the liquid-cooled, SOHC eight-valve parallel twin-cylinder engine, thanks to a bore increased 4mm to 77mm. Stroke remains at 80mm, as does the compression ratio of 10.7:1. Peak power is boosted to 40.3kW at 6 250rpm with maximum torque of 68Nm at 4 750rpm. Both power and torque curves are considerably stronger throughout the entire rev-range.
Available as an option on the NC750X, Honda's second-generation DCT gearbox offers an unique combination of direct riding feel and ease of use. A world first for motorcycles when launched on the VFR1200F in 2010, it delivers, seamless gear changes.
The result is a consistent, fast and seamless gear change. Furthermore, as the twin clutches transfer drive from one gear to the next with minimal interruption of the drive to the rear wheel, any gear change shock and pitching of the machine is minimised, making the change smooth.
With extra benefits such as durability (as the gears cannot be damaged by missing a gear), impossibility of stalling, low stress urban riding, and reduced rider fatigue, DCT has seen increasing acceptance in the market.
The NC750X's rugged steel diamond frame delivers the high levels of rigidity required for responsive handling. It's also ideal where space is at a premium, since it takes up little volume, but offers superb riding dynamics.
Seat height is 830mm and the seat itself features a new cover for improved grip. The riding position is upright and neutral, with a high viewpoint for enhanced hazard perception. And, thanks to a carefully shaped fairing, the NC750X is equally comfortable when cruising at speed: the windscreen and bodywork divert wind around the rider.
The front 320mm wavy disc and two-piston brake caliper offer plenty of easy to modulate stopping power, complemented by the rear 240mm wavy disc and single-piston caliper. Lightweight two-channel ABS greatly reduces the chance of wheel lock-ups on wet road surfaces.
The clear and easy-to-read instrument display features a digital speedometer, digital bar-type tachometer, clock, bar-type fuel meter and two trip meters. Updates for 2014 include a gear position indicator and "instant" and "average" fuel consumption.
The NC750X features the Honda ignition security system, an effective anti-theft set-up. If the ID chip embedded in the motorcycle's key and the ID in the engine control unit do not match, the engine will not start.
The NC750X will be available in Sword Silver Metallic, Graphite Black, Matt Pearl Glare White and Candy Arcadian Red and retails for R74 990 for the manual transmission and R84 990 for the DCT version. – Own correspondent.