> Heading up the programme will be two races for Imperial Mitsubishi Super Saloon Cars, with more than 20 cars taking to the tarmac.
Top contenders should include Devin Robertson (Big Boss Auto Renault Megane), Mike Meyer (Germiston Brake & Clutch Mazda RX7) and Lionel Kruger (Opel Tigra).
> The Libra Productions Silver Cup races will boast one of the day's largest entry lists, with some 30 cars expected to face the starter.
Joe da Sousa (Spaceframe Scirocco), Elton Fuchs (VW Golf Mk1 Turbo), and Emmanual Athanassiou (Spaceframs VW Corrado) should fight for overall victories.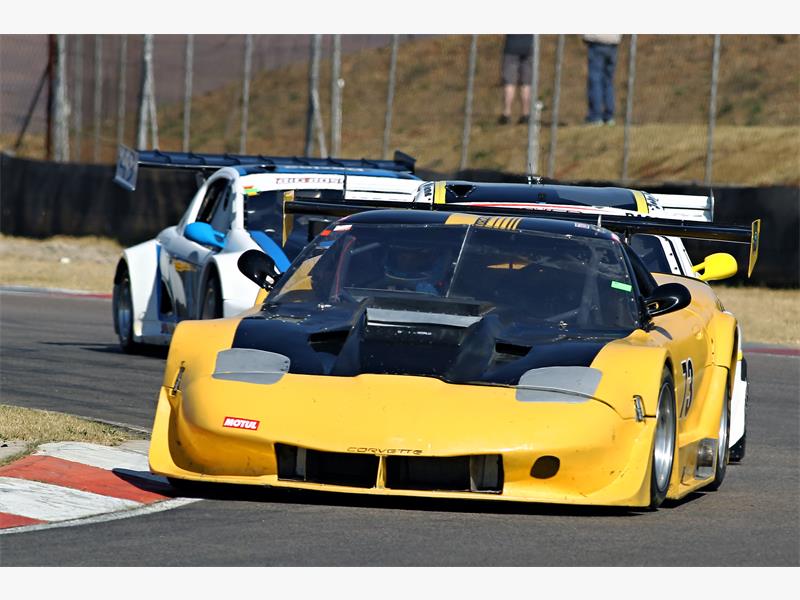 Others to watch should include Riaan Draper (Auto Classic Fiesta), Lee Thompson (WeChat VW Polo), Brendan Hall (JDM Tuning Honda CRX) and Ian Ehlers (VW Polo).
> Rory Atkinson (Comsol Polo) will be the man to beat in the Comsol VW Challenge events, facing up to Gavin Ross (Norbrake Polo), Ian Prinsloo (VCX Polo), Ettiene Prinsloo (SASFIN Polo), Waldie Meintjies (Performance Masters Polo), and Iain Stevenson (Comsol Polo).
> A large and varied field of single-seaters will tackle two Formula Monoposto races.
Top contenders should include Louis van der Merwe (Swift 92), Colin Ellison (Ralt RT4), and Paul Schultz (Knottsbery Foods Swift 92).
The Formula Ford class will include John Maurien (Van Diemen), Kevin Oldfield (Pilbeam) and Alex Pitro (Swift).
> The day's quickest lap times should come from the 250 Superkart brigade, with top contenders Veron Pappas (88 Rotax), Andrew Greenslade (FourQ 07 Rotax), Steven Levin (Ziegler SA 07 Rotax), Sean Moore (Ziegler SA 11 Rotax) and Eerick Horn (FourQ 04 Rotax).
Front runners in the Imperial Mitsubishi Production car races should be Stewart McLarty (Telscrew Toyota Conquest), Jannie Gerber (Mellyn Fiat Uno), Nick Thornton (Drivecool Ford Ikon), Wilton Bracker (APC Honda Civic), Dirk Lawrence (Honda Ballade) and Warren Fenton (FAT Honda Ballade).
> Kyalami's gates will be open from 7am, with racing scheduled to start at 9.30am.
Admission is R50 per adult and kids under the age of 16 are free.
To find out more, call Shelley-Ann Taylor at 012-653-7285.