The TRP Distributors South African Motocross Championship will head to Bloemfontein this weekend for round three of the 2019 season.
Heading up Saturday's events will be gruelling 25-minute plus one lap races in the MX1 class. Enthusiasts will expect another tight battle between Maddy Malan (Q4 Fuels Husqvarna) and Lloyd Vercueil (Summit Yamaha).
Both men have won races, but both have also endured a fair share of drama this year. Fans will hope the Free State event will deliver a proper headto-head between the two top contenders. They will not have it all their own way, with Tristan Purdon (KTM), Royce Griffin (RPG KTM), David Goosen (Tintswalo Yamaha) and Ash Thixton (KTM) all ready to challenge for podium places.
Anthony Raynard (Tintswalo Yamaha) must be the man to beat in the 250cc MX2 category, after stamping his authority on the quarter-litre class the last time out.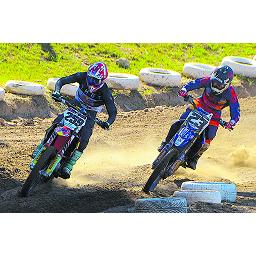 He will be challenged by riders like Kerim Fitz-Gerald (Red Bull KTM), Joshua Mlimi (KTM), Bradley Cox (KTM), Ricky Raaff (Summit Yamaha), Cam Durow (Reef Carriers KTM) and Slade Smith (CIT Husqvarna). South Africa's older riders compete in MX3, where over-30 men Tyson Engelbrecht (KTM), Wyatt Avis (KTM) and Wade Wright (KTM) will have to look out for over-40 contenders that includes Brett Bircher (KTM), Ian Topliss (Yamaha), and Craig Kruger (KTM).
They will share the track with the country's top motocross women, where Kayla Raaff (Summit Yamaha) will be keen to continue her 2019 dominance. She will face off against riders like Jenna Bohling (Husqvarna), Leah Heygate (KTM), Yanke Pieterse (Yamaha), Natasha Rugani (KTM) and Tiegan Reed (KTM), In the schoolboy classes, Dalton Venter (Husqvarna) will be chasing 125cc High School honours again, but Ugandan rider Aviv Orland (KTM), Christiaan Cilliers (Yamaha), Jonathan Mlimi (KTM), Arnu Saaiman (KTM), and Calvin Jean-Jacques (Yamaha) will be out to stop him.
The big-wheel 85cc Pro class has turned into something of an African championship with the current top contenders Uganda's Stav Orland (KTM), Zimbabwe's Daiyaan Manuel (KTM) and Swaziland's Blake Young (KTM).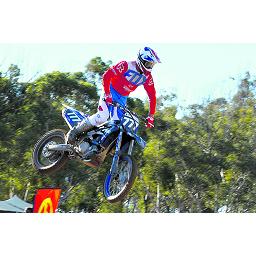 Zimbabwean lad Emmanuel Bako (KTM) seems to be in control of the 85cc Juniors, challenged by South African small-wheel rivals Seth Young (KTM), Deegan Bloomfield (Yamaha) and Joshua Fletcher (Yamaha). Niel van der Vyver (Q4 Fuels Husqvarna) will wish to continue his domination of the primary school 65cc class, but Jordan van Wyk (Husqvarna), Liam Botha (EHR Husqvarna) and Damon Garrell (KTM) will be among the kids chasing him down.
Another Husqvarna rider, Ethan Williamson will head to Bloem as the baby 50cc favourite with KTM kids Christian Berrington-Smith, Keenan Strauss, Jake van Schoor, and Chase Bekker (Husqvarna) out to keep him honest.
Out of town fans will be able to follow the action via live interactive commentary through the MX Nationals Facebook page and live timing can be found at pro timing. co.za.
For more news your way, download The Citizen's app for iOS and Android.