South African youngster Jonathan Aberdein will race in the DTM German Touring Car Championship this year. Aberdein was last week confirmed as the lead driver of the new WRT Audi team, to race an Audi RS5 in Europe's premier tintop championship.
"The German Touring Car Championship has always been my dream," Aberdein said. "I have watched the series on television since I was a little boy, now here I am – this is a massive dream come true. "DTM has always been my goal through karting to single seaters, Formula four and Formula three. "That led to the 2019 DTM Young Drivers Test and the actual drive, so special thanks to Vincent Vosse and the team for this incredible opportunity.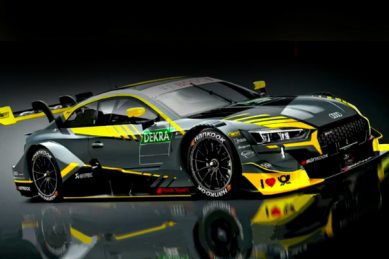 "Coming from single seaters with similar lap times and similar downforce is an advantage over drivers who come from a GT car background, so I am really looking forward to the challenge.
"I am also proud to follow in my dad's footsteps as an Audi driver," he added. Aberdein's dad, Chris, was a factory driver for Audi South Africa in the heady days of the WesBank quattros. The DTM will run new Class 1 cars. The two-litre turbo machines are expected to lap two seconds quicker than the outgoing V8s. The season starts at Hockenheim on May 5, with a nine-race calendar taking in five races in Germany, plus rounds in Italy, Belgium, the Netherlands and England.
For more news your way, download The Citizen's app for iOS and Android.