Friday's events will be topped by two races for Dotsure.co.za Extreme Supercars. Top victory contenders will include Charl Arrangies (Motul/Martin Morgan Motors Dodge Viper ACRX), Deon du Plessis (X-Car KTM X-Bow), Nicky Dicks (Pinnacle Turbines Porsche GT3 Cup), Christo Lotter (Exceed Gear Porsche GT3) and Jonathan du Toit (Trans Africa Ferrari 430).
The Red Square Kawasaki ZX10 Masters Cup races will see favourite Stewart MacLeod (SEW Eurodrive ZX10R) square off against the likes of Brian Bontekoning (Jaguar Power ZX10R), Pieter de Vos (Silverton Bolt ZX10R), Kyle Robinson (Tech Group ZX10R) and Tony Klem (Frontier Diamonds ZX10R).
Youngster Scott Temple (Ferodo Rhema) should be the man to beat in the Hankook Formula Vee races, with his closest rivals Alan Holm (Laserprint Rhema), Greg Wilson (Reflex Solutions Rhema), Johan Gouws (Afrihost Mantis), Trystan Alford (CG OPrint Rhema) and Peter Hillas (Renexon Rhema).
There will also be races for Goldwagen Superhatch cars, Imperial Mitsubishi Super Saloons, and MPC/SRA, TK Imports Thunderbikes and Brunch Run riders, SA Mechanical Seal Alfa Trofeo, plus Sideways Challenge demonstrations for Drifting competitors.
Off the beaten track there will be a challenge on the Zwartkops skid pan. A Gymkhana guru will set a target time and you can challenge his efforts in any car of your choice as many times as you like at R50 a throw.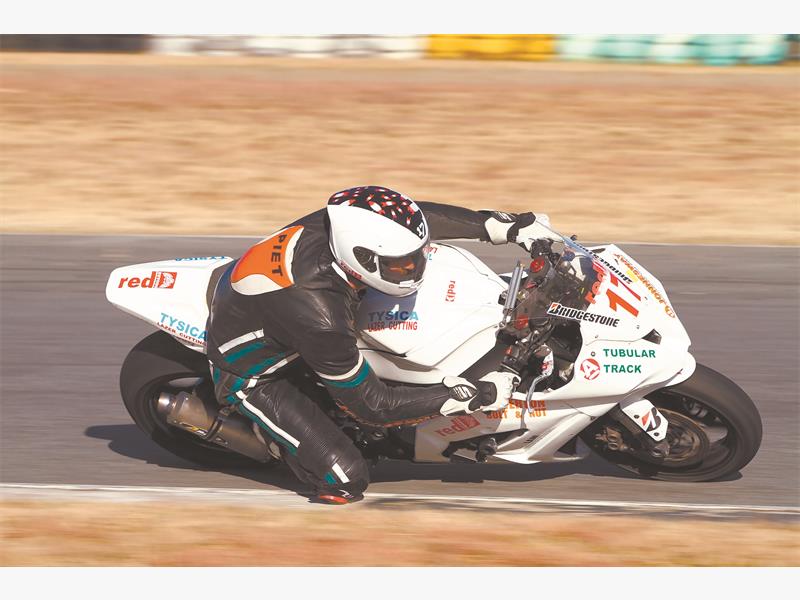 The person beating the instructor's time by the widest margin during the course of the day will take home R5 000.
On the Zwartkops kart track corporate karts will be for hire all day. Ladies will get a discounted rate of R150 and gents will pay R200 for 10 laps.
They will serve a champagne breakfast at R140 per person, including gate admission, for the ladies for Women's Day at the Zwartkops Owners Clubhouse – with a foot or neck massage thrown in. Booking is essential by e-mailing info@zwartkops.co.za
The circuit will also feature various stalls, kids entertainment, a beer garden a DJ and live music. The admission cost for Friday is R80 per adult, R50 per student with free entry for kids under 12 .
The Dotsure.co.za Supercars will again be in action on Saturday as well as Imperial Mitsubishi Super Saloons and MPC/SRA. There will also be races for VW Challenge, Spitronics Silver Cup, 111 Sports and Saloons, Formula Monoposto, Inex Legend Cars, 250 Super Karts and another brace of Sideways Challenge sessions.
On the kart track the Nitro Crew Show and Shine and Sound Off competitions will celebrate their 10th anniversary while the skid pan will be open to the public for a gymkhana. The drive in area will incorporate a ZOC Hilldown fun run, and PCC will be using the main circuit and skid pan.
The cost for Saturday is R80 per adult, R50 per student and kids under 12 free.
If you have your Friday ticket available you only pay R50 for Saturday. To find out more call Zwartkops on 012 384 2299.