They just keep coming, and the customers just keep loving them.
I'm talking about premium compact crossovers. We have seen BMW's X2, Audi's Q2, Volvo's XC40 and Jaguar's E-Pace all debut recently, and they are about to be joined by the new Lexus UX.
Let's not sugarcoat this.
These premium compact crossovers are neither dynamic hot hatches nor SUVs. They are very much like the "must-have latest" i-Phone, no matter how good your previous one was.
They do not come cheap, but are packed with technology, and most importantly, they look cool.
Forget that many other cars will do the same thing, this is the fashion trend in cars, so you must have one…
Depending on your sense of humour, and what you see as more defining, we were off to the place that ABBA made famous from the time they formed back in 1972 and began to set discotheques alight.
The place is Stockholm, Sweden.
Or you can go with the famous story of four people who were taken hostage in 1973, and then defended their captors from capture and refused to testify against them in court.
Which led to the now infamous term, Stockholm Syndrome.
To cover all the bases, our hosts put us in a hotel on top of the site of that original robbery and we were given a tour of the ABBA museum.
And then used this very trendy city as the backdrop for our launch drive in their new equally funky UX.
Just like Toyota is upping the ante in terms of appealing to a younger generation, Lexus are heading there too.
Lexus believe that for many customers, the UX will not only be their first Lexus, but also their first luxury vehicle. I have no problem in seeing that as accurate.
This is a Lexus that the younger, more hip crowd will want to be seen driving.
The Lexus UX will be available in two versions. The front-wheel drive UX 200 runs a new 2.0-litre, naturally aspirated four-cylinder engine, coupled with a Direct Shift Continuously Variable Transmission.
Meanwhile, the UX 250h pairs a higher-efficiency version of the engine, combined with a new fourth-generation hybrid drive system that has been specifically engineered for this platform.
The pictures tell their own styling story, but it's worth pointing out that the UX features flat underbody covers and the wheel arch mouldings use airflow over their edges to reduce turbulence and lift.
This contributes to stability, vehicle quietness and fuel efficiency.
A clever little touch is that a similar stability contribution is made by the rear tail lights that span the entire width of the car, and have a little lip that acts as a rear spoiler.
In another world first, the standard five-spoke 17 x 6.5-inch aluminium alloy aero ventilating wheels feature Gurney flaps along the spoke edges.
These are designed to reduce wind resistance while increasing airflow to cool the disc brakes.
The design pulls air from the inside of the wheel, while the air flow on the outer side of the vehicle is regulated to follow the wheel surface.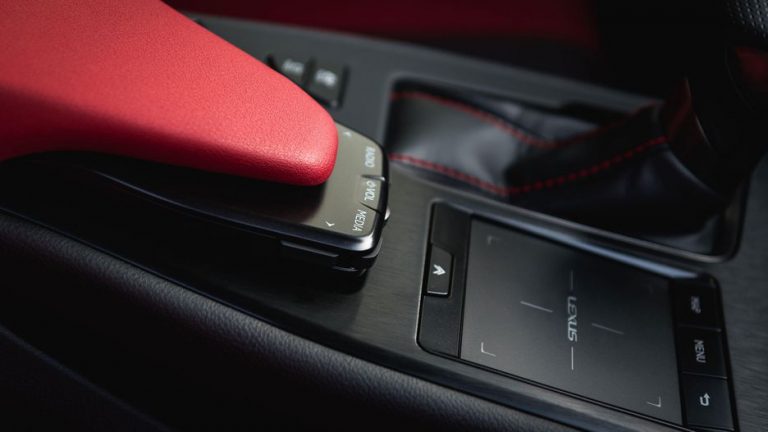 Perhaps not all that important to everybody, but I think it's still pretty cool to know your car does this.
The Swedes are carefully well-behaved people, when they are not making good music and being friendly bank robbers that is.
So, the speed limits are adhered to, and more so once you get off the straight highways and hit some of the best twisties in the business.
But, ironically, with a 70km/h speed limit and a bunch of speed cameras along the way for good measure.
I guess that in winter the roads can be really tricky and sport reindeer jumping around all over the place.
Maybe it makes sense.
With my Swedish being non-existent, and our currency diving like it is, I was not ready to try and pull a "hello officer, would you like me to buy you a burger and Coke?", when being stopped at what would easily be double the prescribed speed limit.
So I chilled out and enjoyed what the Lexus UX had to offer at a more sedate pace than I normally would.
Though it is an urban lifestyle-based car, perhaps for some, especially on the Reef, the 126kW/205Nm, 2.0-litre engine might not be as punchy as they would like.
But at sea-level and around the city, I thought it was absolutely perfect for the job.
I am not a fan of any CVT transmission but the new box in the UX is the best I have experienced to date.
If you want a bit more power and efficiency, the 130kW 250h hybrid should be your choice.
But thanks to there being no financial incentives to the manufacturers that can be passed down to the consumer in SA, the price of a hybrid is borne by the owner.
South Africans also still mostly associate hybrid or electricity in cars with dull eco-friendly only performance, and this translates into sales of hybrids declining locally whereas in the rest of the world it's very much on the increase.
Both the UX 200 and UX 250h are equipped with the Lexus Drive Mode Select which allows you to tailor your driving experience by selecting from three different drive modes.
You get Normal mode, Eco mode and Sport mode.
The F Sport package is available for both the UX 200 and UX 250h.
This means you get F Sport suspension tuning that includes specific springs and stabiliser bars, plus a rear performance damper and 18-inch, five twinspoke wheels unique to the F Sport.
There is an optional adaptive Variable Suspension system that debuted on the Lexus LC and LS flagship coupe and sedan.
The system increases or decreases the damping force when required, and you also get a Sport + mode with this option.
The looks are obviously sportier, as is the interior with front sports seats, a leather-covered F Sport steering wheel, leather-trimmed gear knob, aluminium pedals and foot-rest and a larger eight-inch TFT LCD display.
The latter varies depending on the powertrain and the selected drive mode.
I could spend days telling you about the attention to detail and quality to be found in the interior of the UX.
Anybody who knows the brand knows what I am talking about. What you have to pay extra for on another car, you get as standard in a Lexus as an added value bonus.
Lexus instilled the UX with an outstanding combination of handling agility and smooth, quiet ride comfort that urban customers will find pleasing.
In fact, I found the car so incredibly quiet that the tyre noise from the runflats, although minimal by any normal standard, was actually noticeable on the UX.
That is a compliment because most other cars have all sorts of other noise intrusion into the cabin, and you can't hear the tyre noise.
As the new gateway to the Lexus brand, the UX must impress.
It features the highly advanced safety technology expected from a Lexus.
UX models are equipped with eight airbags: driver and front passenger airbags; driver and front passenger knee airbags; driver and front passenger seat-mounted side impact airbags, plus front to rear side curtain airbags.
There is a host of lane keep assist and other active safety systems available, but exactly what we will be getting in our local cars is still to be finalised.
I don't want to go into any more detail here for fear of creating false expectations and confusion.
All the little details will be revealed when the car is launched locally early next year.
I really feel that the UX has everything going for it – looks, quality, technology, value for money versus standard specs.
All of which should make it Lexus' number one seller in South Africa.