In our last update of our time with Volkswagen's Golf 7 GTD, I reported that I had joined the Volkswagen Club of SA with the idea of enjoying all that this performance diesel hatchback has to offer among like minded enthusiasts.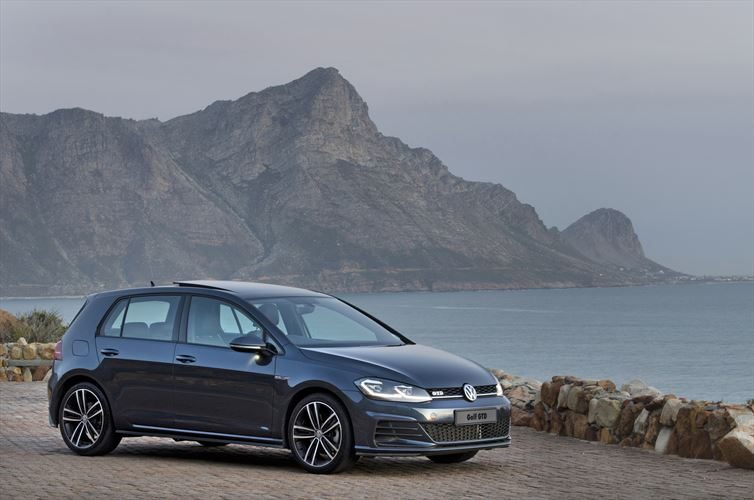 And this I have done, and they have some rather interesting events coming up that I would like to take part in. One of them is going back to the famous, but completely forgotten about Krugersdorp Hillclimb on September 9.
At this stage, not all the details have been finalised, but you can click over to www.vwclub.co.za or go directly to their very informative and active forum at www.vwclub.co.za/forum or visit them on FaceBook at www.facebook.com/VWCSA for up-to-date details.
So, with this in mind, I thought it might be a good idea to talk about some of the safety systems on the new Golf 7, or 7.5 as it is known on the streets.
I can't tell you how many owners of modern cars today have no idea if their cars even come with ABS (Anti-locking Brake System) or airbags, or anything else for that matter.
And when you have a car as technologically advanced as the new Golf, trust me, it can be even worse. Owners know their cars come with "stuff', but they don't know what it does or how it might make their lives easier, or even save their lives.
If a model series has ever shown what progress is all about, in its more than 40 years on the market, it must surely be the Golf.
From the iconic Mk1, to the Citi Golf, right up to the improved seventh generation car I am driving, safety systems such as airbags, ABS, ESC, EBD and later the whole broad spectrum of assistance systems came to be accepted as normal features by millions thanks to the affordability of this car.
And now the new Golf has gone and created a new benchmark for assistance systems in the compact class, employing technologies that significantly improve safety.
These include the Blind Spot Monitor with Rear Traffic Alert as well as Adaptive Cruise Control with Front Assist and Autonomous Emergency Braking System.
Our GTD long term test car has this option fitted and it makes travelling to work and back on our highways, that double up as race tracks every morning and afternoon, an absolute pleasure.
It's like having a second or third set of eyes on the road that react even before you can to prevent you from being involved in an accident.
Optionally available across the range (our test GTD also has this option fitted) and ordered in conjunction with the swivelling tow-bar, is Trailer Assist, including Park Assist.
The system helps reverse a trailer or caravan with a weight of up to 1 800kg into a parking bay or entrance from the street.
To operate, you simply engage reverse gear and activate the system via a push button. The driving angle and subsequent possible driving angles are displayed on the instrument cluster.
All you have to do is operate the accelerator pedal and brake, while the system automatically controls the direction of the car, using Park Assist to move the trailer backwards into the required position.
Even when it comes to good old-fashioned parking, the new Golf has you covered.
Park Assist makes it possible to park semi-autonomously in any parking space that is parallel or perpendicular to the road, and the system can exit from parallel parking spaces too.
And if that is not enough, you also get a Rear-View Camera System that helps you see obstacles when backing up, a feature so helpful you'll wonder how you ever managed without it.
The VW Golf GTD retails from R509 400 and comes with a five-year/90 000km Service Plan, three-year/ 120 000km warranty and a 12-year anti-corrosion warranty.
Service intervals are set at 15 000km.
With that covered, I can tell you the next long-term update is going to be more exciting.
I will be doing a full road test on a VW Golf GTD that has been software tuned by highly respected VAG Group tuning specialists, Revo Technik SA.

Log book
Odo reading start: 1 046 km
Odo reading now: 6 212 km
Distance covered: 5 166 km
Fuel consumed: 375.36 litres
Total fuel cost: R5 426.91
Ave consumption: 7.27 l/ 100 km
Ave cost/km: R1.05