Bringing solid, honest, affordable, trouble free small cars to market is just one of the things that Suzuki Cars does well.
And let's be straight, in South Africa more and more people are finding themselves under basic month-to-month budget pressure and owning a car under these conditions has a lot to do with price, affordability and reliability.
We all want the latest technology in terms of small capacity turbocharged engines, double clutch automatic gearboxes, sat nav, lane departure warning and active speed cruise control, and so forth.
Suzuki actually has all of this technology available in its vehicles in other parts of the world, and we got to sample some of this recently in Belfast, Ireland at the Baleno's UK media launch.
But it must be said that all this technology comes at a price – a price the average working class South African is not prepared to (or maybe can't) pay. Well not at least in meaningful sales numbers.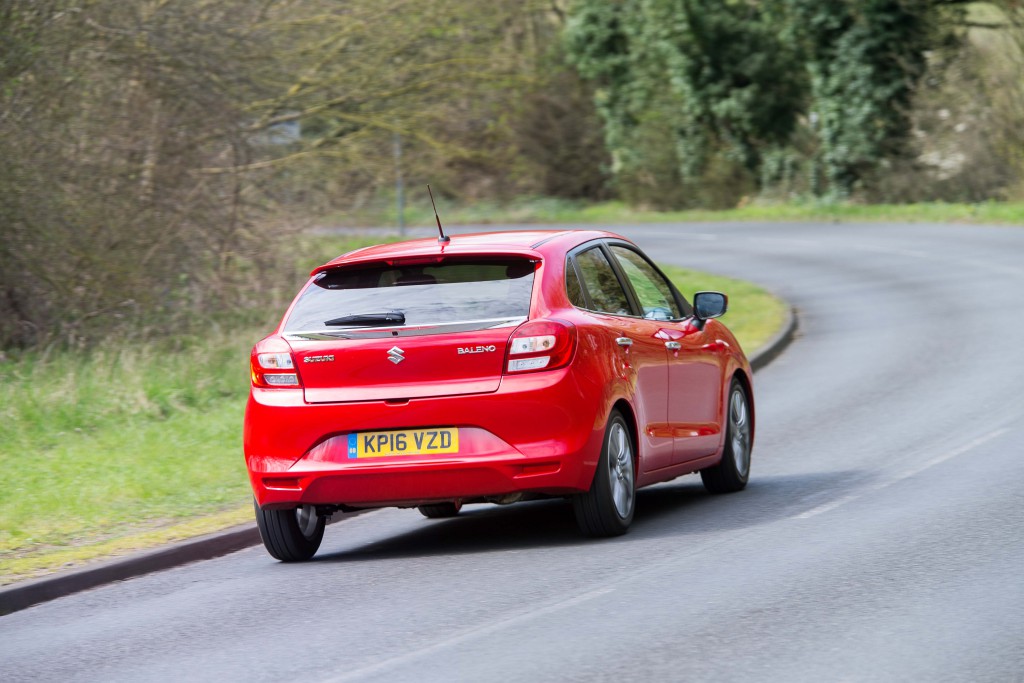 The Baleno was launched in India in October last year to much acclaim and is the first India-produced Suzuki to go on sale in Japan. It will eventually be exported to numerous countries in Europe, and that says a lot about the quality of the car right there.
We will see the car in South Africa in October this year. Under the "Suzuki Next 100" plan announced at the Frankfurt Motor Show in 2015, Suzuki has developed a new platform strategy for its future models and the Baleno is the first with this new generation platform.
This new platform targets the reduction of weight as well as further increased rigidity. For the new Baleno, body rigidity has been enhanced by approximately 10% and with the use of a new smoother-shaped structure the total vehicle weight has been reduced by around 15%.
Depending on variant and transmission, kerb weight ranges from 935kg to 980kg, making it the lightest 'B' segment hatchback amongst its competitors, and I have to say that as a result of this it felt fairly agile on the launch drive.
No, not hot hatch agile or anything like that, just nice and pleasant to drive.
Thanks to this new platform strategy and development of the body shape, Baleno is also the most aerodynamic car that Suzuki has ever produced with a drag coefficient of just 0.299.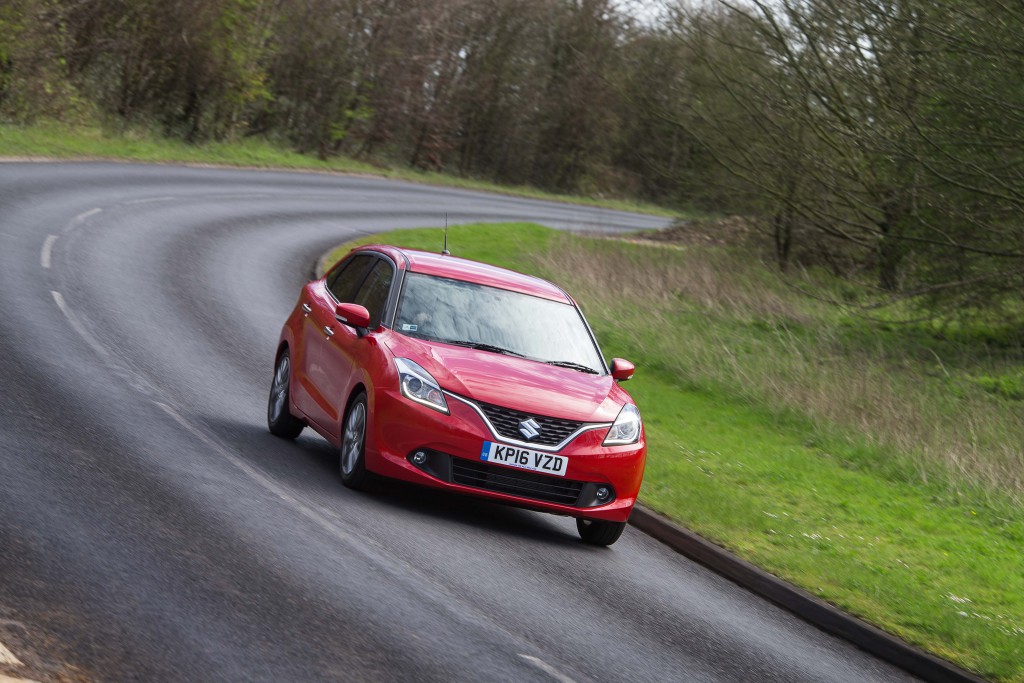 But getting back to agile, the front suspension is of MacPherson strut design. During development of the Baleno, revised shapes for the lower arms and suspension frame were utilised and improved strut damping adopted for higher rigidity, and also promote better driving stability.
Enhanced cornering stability has been achieved by incorporating the rear wheel suspension with a stabiliser inside the hollow of the intermediate Torsion beam.
The rear suspension design utilises conventional coil springs and provides for decent ride comfort. The fundamental design and development work for the Baleno was done in Japan.
This was supported by a full evaluation programme of suspension and steering tuning in Europe with Suzuki's technical teams also carrying out their important testing in the UK.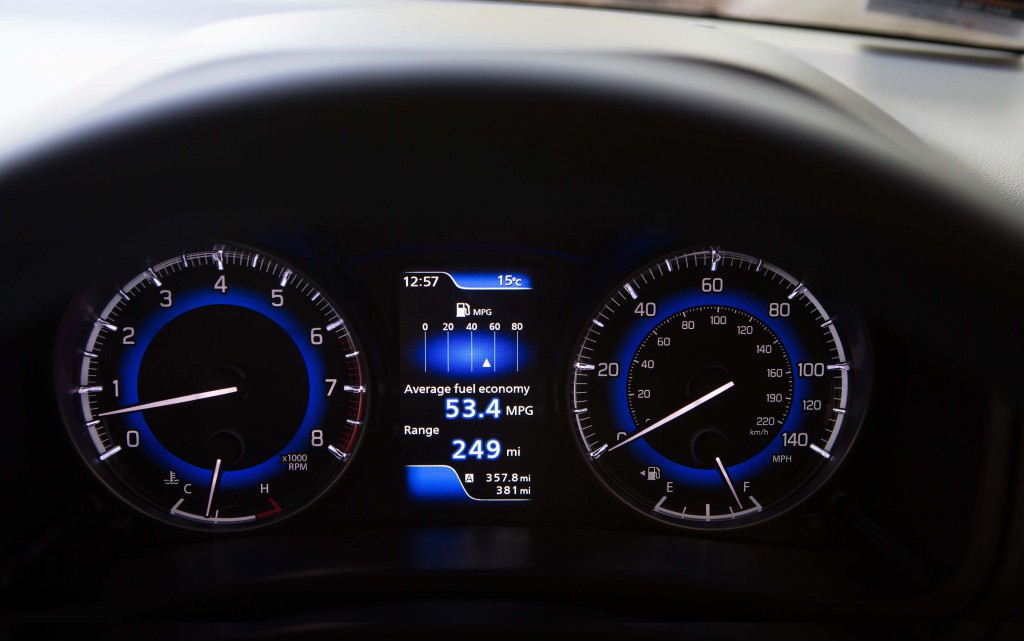 We will be getting the 1.4 petrol engine to start with that produces 70kW of power at 6 000rpm and 130Nm of torque at 4 000rpm. We drove the 1.0 litre three-cylinder turbocharged petrol engine, known as the Boosterjet, at launch, and it is worth talking a little about this engine because it will become available to us in South Africa further down the line.
As is expected from these potent little engines, they offer the same level of power and torque of a much larger capacity normally aspirated engine of around 1.6 to 1.8 litres, but they deliver way more torque and this makes the car more pleasant to drive.
This unit has an output of 82kW of power along with 170Nm of torque available from 2 000rpm through to 3 500rpm. The optional six speed automatic transmission equipped model offers 160Nm of torque and is available slightly earlier at just 1 500rpm through to 4 000rpm, and I think this would be the pick of the range if you have the money when and if it becomes available locally.
Not to be forgotten, the Baleno's passive and active safety systems are designed to intelligently anticipate and react to potentially dangerous situations with an excellent level of protection.
One of its major safety features is Total Effective Control Technology which is a concept for occupant-protecting impact absorption and low weight developed by Suzuki.
Extensive use of high tensile steel and computer aided engineering technologies make the body light, highly crashworthy as well as fuel efficient, it is claimed.
Of course we can also expect the usual array of airbags and ABS brakes, to name a few. Staying with family-related matters, the interior is rather spacious, and certainly bigger than the likes of Hyundai's i20 and Kia's Rio, the two cars that Suzuki will be targeting with this new offering.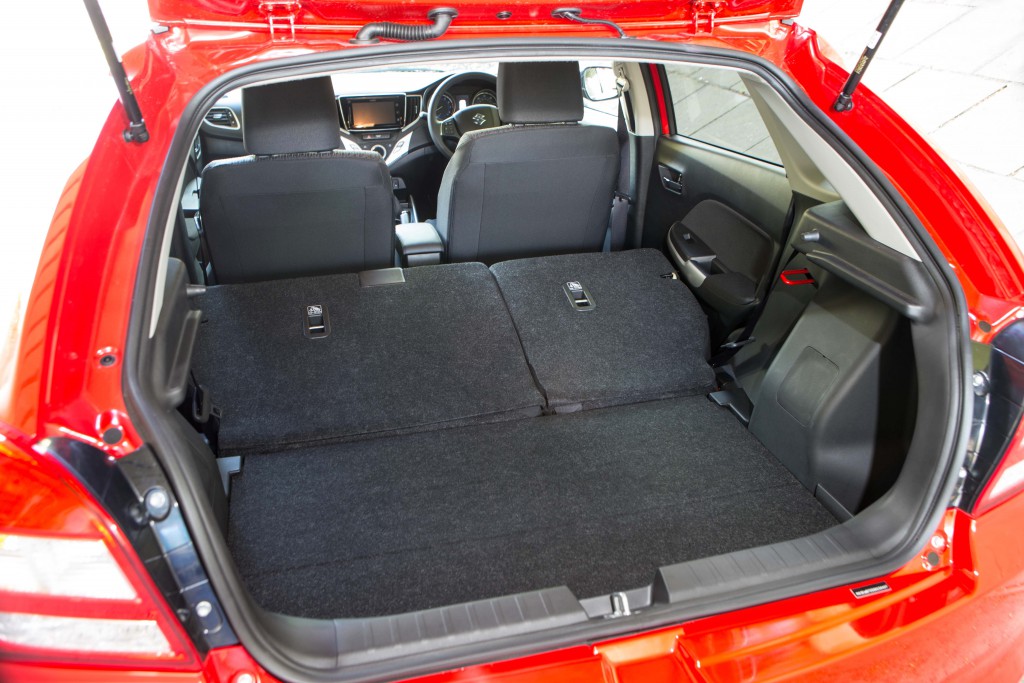 The luggage area has a capacity of 320 litres with the rear seat in its upright position, which is quite a bit bigger than what you get on Swift.
The rear seat and luggage board can also be repositioned to suit your individual luggage requirements. Luggage capacity with the rear seats folded is 756 litres, and 1 085 litres is available if fully loaded to the roof.
Dials and knobs are all mostly in the right position and are easy enough to read and reach. The audio system shown in Ireland has a Smartphone Linkage Display Audio with a large seven-inch touch panel display that enables intuitive operation.
Certain smartphone applications like sat nav can be used with MirrorLink, and Apple CarPlay connection will also be available.
Apple CarPlay is the smarter and safer way to use an iPhone in your car. And apart from making calls it also facilitates receiving directions for optimised traffic conditions, listening to music, accessing e-mail or text messages and more, when it is safe to do so.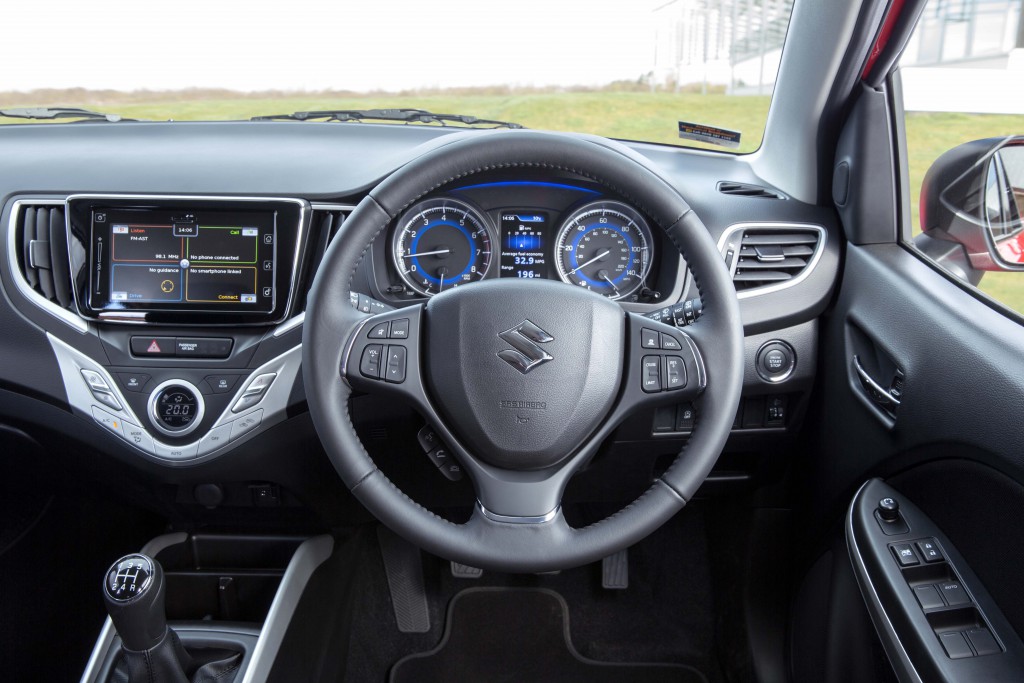 All of this too will become available in time but the first units will feature the same audio setup that is found in the new Vitara.
The Baleno is likely to come with Suzuki's three-year/ 60 000km service plan and three-year/100 000km warranty, and should nothing too stupid be done by our government in the coming months to destroy our rand even more, you can expect pricing to be from around R200 000 to R250 000, model dependant.
So if you want solid, competitively priced, reliable motoring, I suggest you go have a look at the car when it gets to South Africa later in the year.