Natal resident and four-time Motorcycle World Champion Kork Ballington is set to be inducted into the MotoGP Legends Hall of Fame at this year's Australian MotoGP.
Ballington won double titles in 1978 and 1979, taking the crown in both the 250cc and 350cc World Championships.
That bland statement deserves closer scrutiny.
In today's environment, that would be the same as winning both the Moto3 and Moto2 world titles in the same year. Twice.
The South African took his Grand Prix first podium in 1976, in the 250 World Championship, when he came second in the West German Grand Prix.
At the next event, Ballington took his first win – this time in the 350cc World Championship – at the Spanish Grand Prix.
1977 saw more podiums and wins – his first 250cc victory coming at Silverstone – before the South African made his charge for the crowns.
Ballington began 1978 off the podium in both Championships, but then won the 350cc Austrian GP at the Salzburgring as his first visit to the rostrum that year.
Also on the podium next time out, the eventual Champion in both classes then took both the 250cc and 350cc wins at Mugello – something he repeated in Finland and at Brno.
Overall Ballington took four 250cc wins and six 350cc wins on his way to winning both titles in 1978.
1979 was a similar story, as the South African on the Kawasaki dominated.
Seven 250cc wins – achieved three-in-a-row and then four-in-a-row – saw him defend that crown, and five wins in the 350cc World Championship wrapped that up for the second year running, too.
For 1980 Ballington targeted the 250cc and 500cc Championships and was runner up in the lower category after another five wins; also taking some solid top ten results on the 500cc machine.
His first podiums in the premier class came the year after with rostrum finishes in the Netherlands and Finland, before a final year of competition in 1980 prefaced the four-time World Champion's retirement.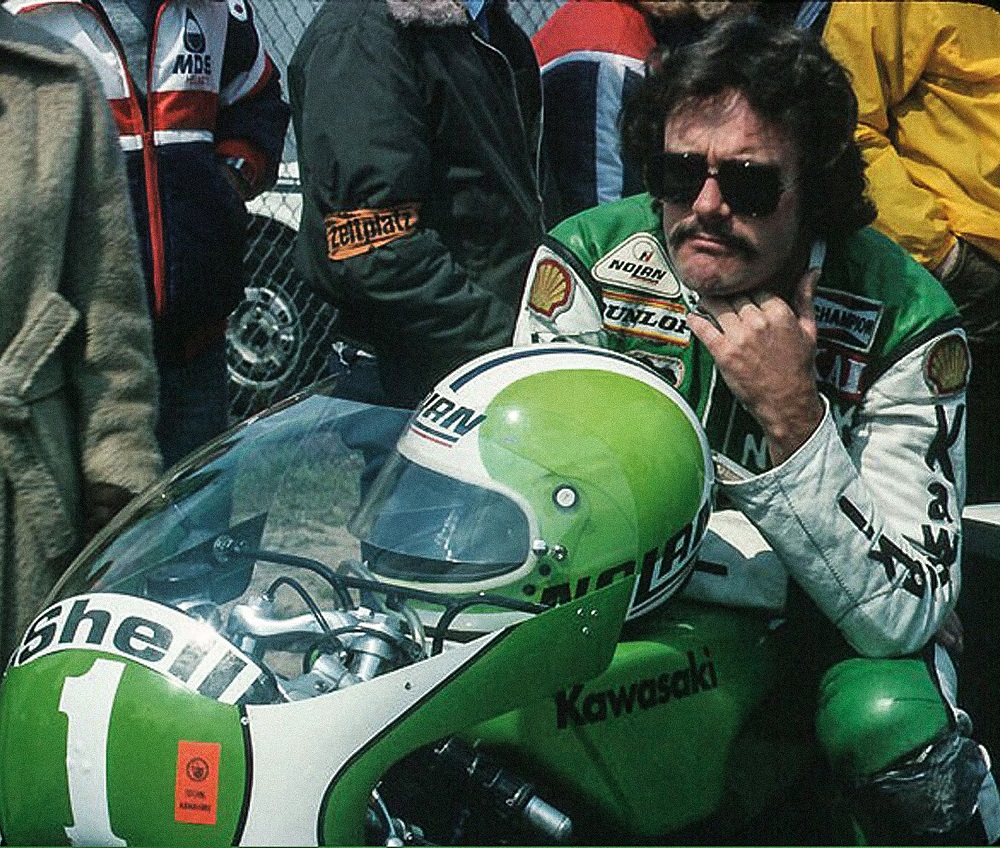 "I am overwhelmed," says Ballington.
"To join the elite group already on the list is such an honour. I am deeply humbled that I am to become one of them. "Throughout my career I never expected or made it a goal to become recognised.
"My focus was on giving the best account of myself while honouring the true values of sportsmanship and respect for fellow competitors.
"Recognition became a by-product.
"This induction as a MotoGP Legend is a new high for me. It will be a pleasure to attend the Australian GP. I will bring my wife, Bronwyn who was an integral part of the whole journey.
"We have been together for 50 years and married for 40. That is a long time. We are both deeply touched," Ballington added.
Ballington will join a long list of greats that have been made MotoGP Legends.
They include Giacomo Agostini, Mick Doohan, Geoff Duke, Wayne Gardner, Mike Hailwood, Daijiro Kato, Eddie Lawson, Anton Mang, Angel Nieto, Wayne Rainey, Phil Read, Jim Redman, Kenny Roberts, Jarno Saarinen, Kevin Schwantz, Barry Sheene, Marco Simoncelli, Freddie Spencer, Casey Stoner, John Surtees, Carlo Ubbiali, Alex Crivillé, Franco Uncini, Marco Lucchinelli, Randy Mamola and the late Nicky Hayden.
For more news your way, follow The Citizen on Facebook and Twitter.