It's the annual Ludwig's Rose Festival on the rose farm north of Pretoria and it has become an annual event on the rose lover's calendar.
For years it has been just roses, roses, and more roses. No argument with that, but this year Ludwig Taschner's youngest daughter Anja, artist, horticulturalist, rose breeder and go-getter, has stepped in and taken the festival to a whole new level.
This year's festival, from October 5 to 13 brings together some of the most creative talents in the garden world under the banner of the Roots and Roses Theatre.
The line-up includes Tanya Visser, garden television personality and editor, Otto de Jager, wedding planner, interior and exterior designer, Jill Manson, motivational speaker and floral stylist, garden writer and stylist Lizette Jonker and, of course, Ludwig Taschner.
There will also be wedding flower arrangement displays, flower arranging and table décor workshops, and a competition for the "Best Bloom in my Garden".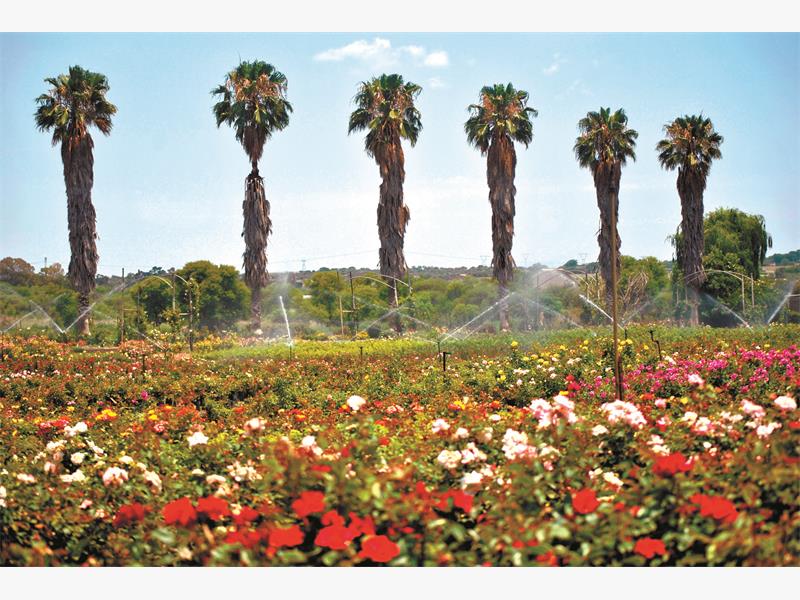 For children there will be a rose Pixi-pot planting led by Anja Taschner on October 5 and October 13 from 1pm as well as October 11 at 3pm. For fun with flowers, they can discover their creative flair with a flower arranging session led by Anja on Saturday October 12 from 1pm.
All the new roses will be on show at the festival and this year, it is the turn of hybrid tea roses to shine. According to Taschner, the new super-hybrids have huge, shapely blooms, are strong growers and have healthy disease resistant foliage. Many of the new releases are fragrant and most are white roses.
"Miss Earth South Africa" is a strongly fragrant rose with velvety-white blooms on a neat, head-high bush. It will be named at the rose farm on October 9 and Miss Earth 2013, Ashanti Mbanga will be present to receive the rose.
"Free and loyal" is the new rose named for Kingsmead School's 80th anniversary. The strongly fragrant blooms start as elegant urn-shaped buds that open into a huge, full-petalled white bloom with a soft apricot centre. The white petals do not blemish easily.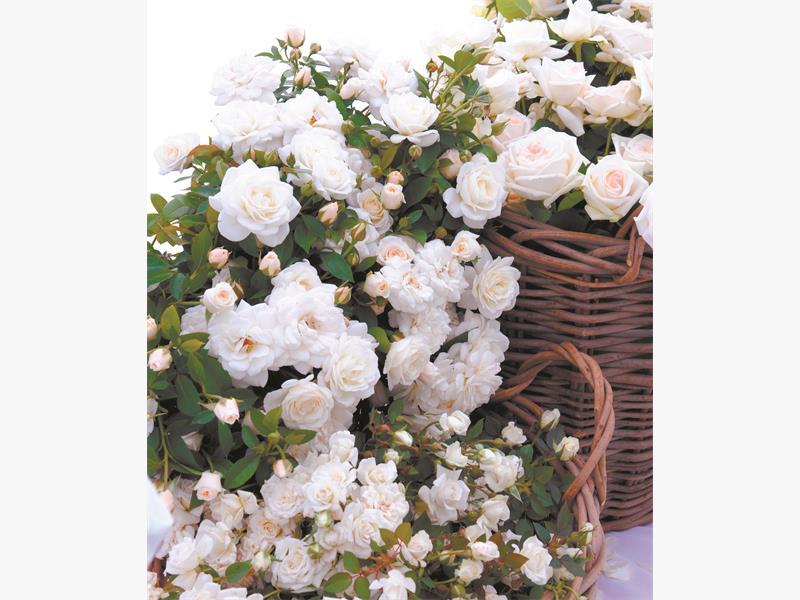 A superb cut rose is "Giver of Hope" which has a distinct cream-yellow centre. The exhibition shaped blooms have a high, sharply pointed centre and hold their shape in the vase.
For lovers of "Iceberg" there is a new, very similar rose. The blooms of "White Light" are full and produced on longish upright stems all season long. New shoots keep on sprouting from the old wood.
"White Figurine" is a sweetly perfumed white miniature rose that grows into a dense, knee-high bush. The blooms are long lasting on the bush as well as in flower arrangements.