The fact that he's not really built for competitive racing doesn't deter him from pursuing his dream, but his fear of heights just might. With a little help from his friends – and a World War 2 veteran – Dusty takes off on an adventure of a lifetime, going prop-to-prop with champions while daring to reach new heights.
What do you do for a living?
Dusty: I'm a crop duster. I help grow corn for ethanol. Dusting crops is all right, but when I'm flying back and forth across the same field each day, I sometimes imagine that I'm doing something else.
What is your dream?
Dusty: I want to compete in the Wings Around The Globe rally. It's this big race I've followed on the RSN Network for years. Chug and I like to hang out and watch these amazing racers show off their speed and agility. It's like poetry in the sky, you know what I mean?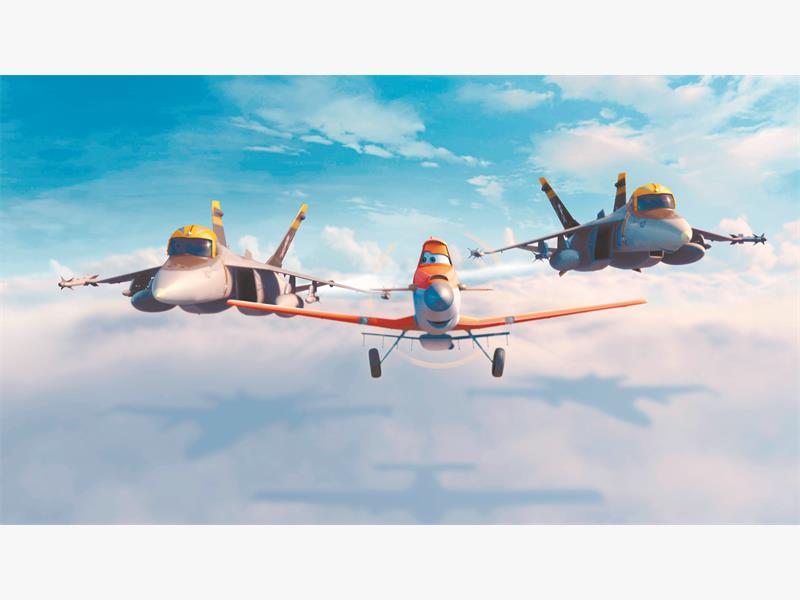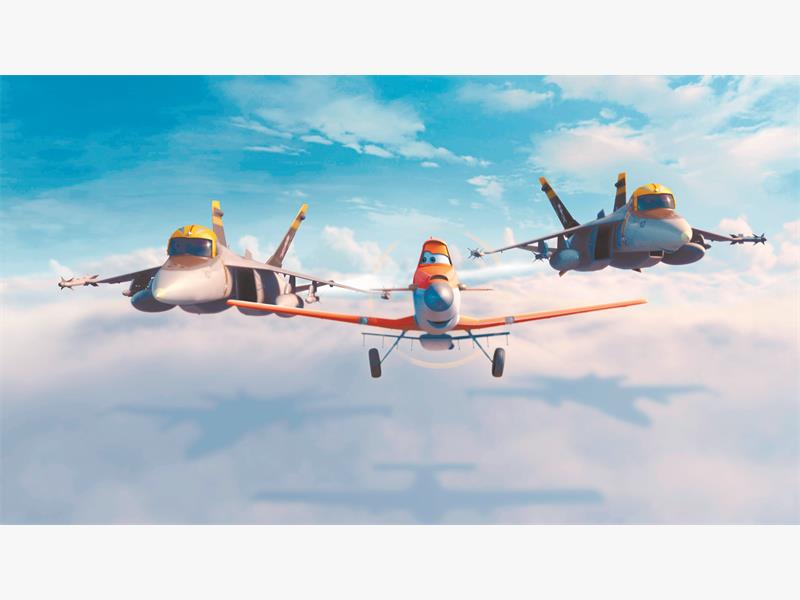 Which racers do you most look up to?
Dusty: That's a tough one. They all have such unique style and form. I mean, Ripslinger's a legend. The Green Tornado! He's won more races than I've dusted cornfields, which is saying a lot. Bulldog is a diehard. Tougher, younger planes can't seem to beat that guy. El Chupacabra has more passion in his landing gear than most planes can muster in a lifetime. But I've always been a fan of the female racers. Rochelle from the Great White North, eh? And Ishani: she's pretty … talented.
You're clearly not built to race – how can you compete with top racers like Ripslinger and Bulldog?
Dusty: Maybe, just maybe, I can do more than what I was built for. Doesn't everybody want that at some point? Well, they should.
I have a few tricks up my wing. My team, for one. Dottie, my mechanic, is the absolute best. She knows me inside and out. I think she'd prefer I keep it low and slow for health reasons, but she's got my back when it comes to racing. Chug is the best buddy a plane can have. He's been my coach for years, too, and some days he has more confidence in me than I have in myself. Then there's Skipper. He's this Corsair who knows more about flying than any plane I've met. He's tough. Relentless, really. But I don't mind, because he knows what he's talking about.
Which leg of the race are you most excited to take part in?
Dusty: All of them. Iceland, Germany, India, Mexico. They're like foreign countries to me. I hate to admit it, but Propwash Junction is all I know. Planes like Skipper, well, they've seen the world. I've never had the chance. Till now, that is. And I intend to soak up everything I can if I qualify for the race. I mean, when I qualify for the race – and then follow that by winning the race. Right?