EFF leader Julius Malema graduated with a bachelor of arts honours in philosophy at the University of South Africa (Unisa) on Wednesday night, and EFF MPs did not hold back from celebrating with him.
In pictures that have been circulating on social media, EFF leaders attended the ceremony in their red berets and their own graduation gowns. It seems Dali Mpofu decided to attend his son's album launch, as he is nowhere to be seen in Malema's graduation pictures. His wife, Mantwa, and grandmother were also in attendance.
The EFF leader also obtained his bachelor of arts degree with Unisa in 2016, and said at the time he planned on continuing with a postgraduate degree.
"Learning goes on. It doesn't stop, especially when you don't do it for job purposes, but you do it for accumulation of knowledge and better understanding of issues which are raised academically and politically," he said at the time.
The EFF said Malema's pursuit of education demonstrated great patience, perseverance and strength of will.
"We salute the CIC and call upon all young people of South Africa to emulate his example. Value education against all the odds, and never compromise in the struggle for free education for all," it said.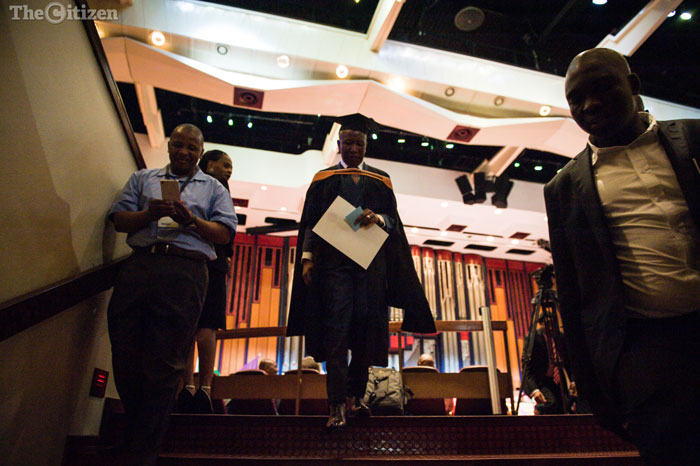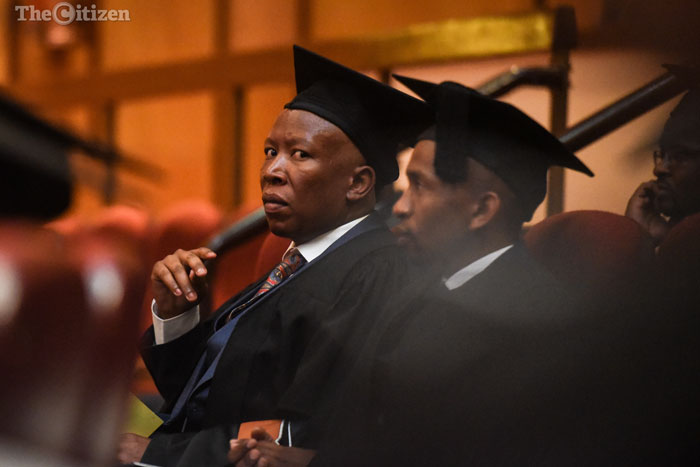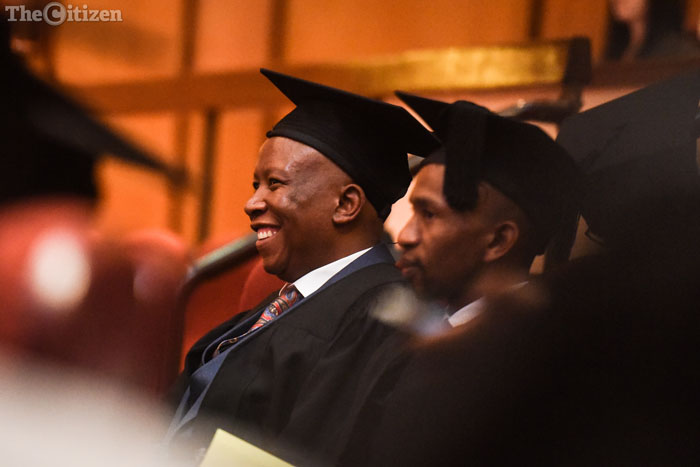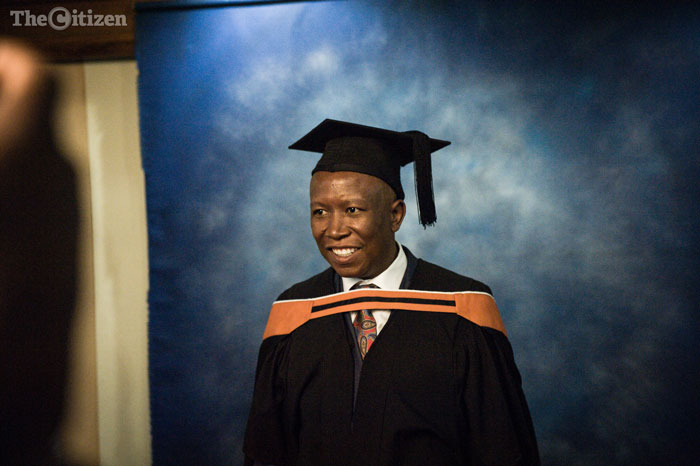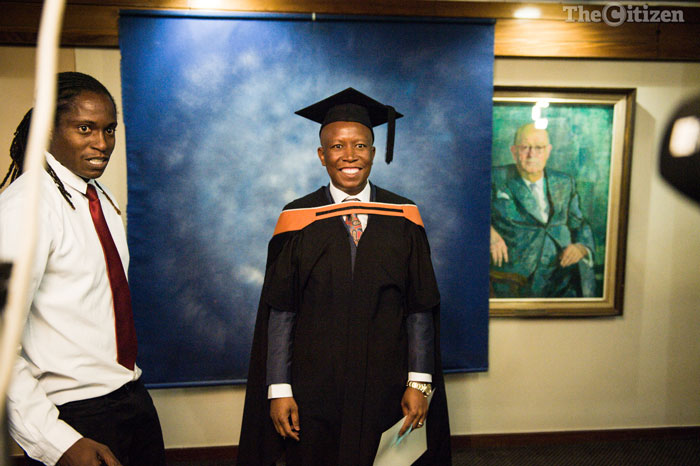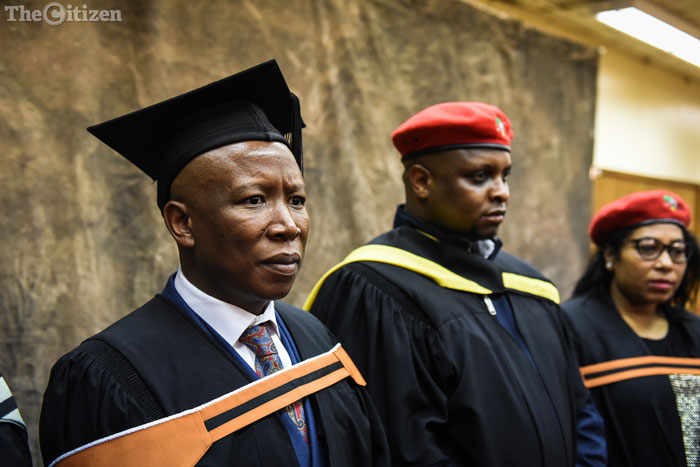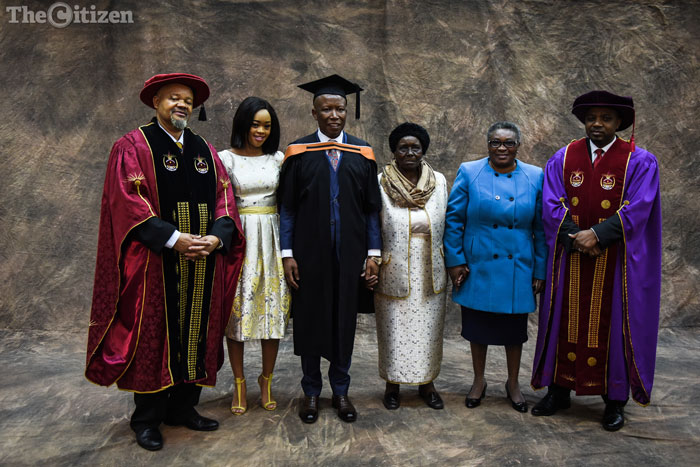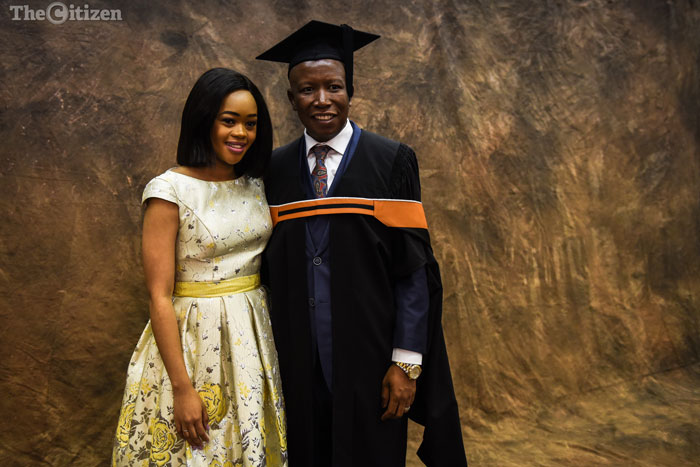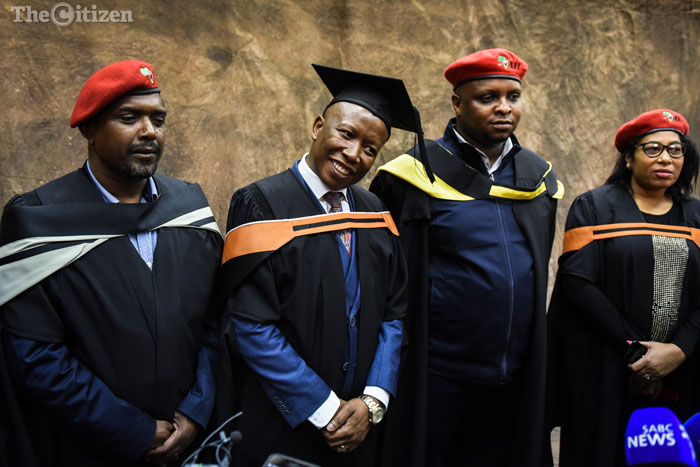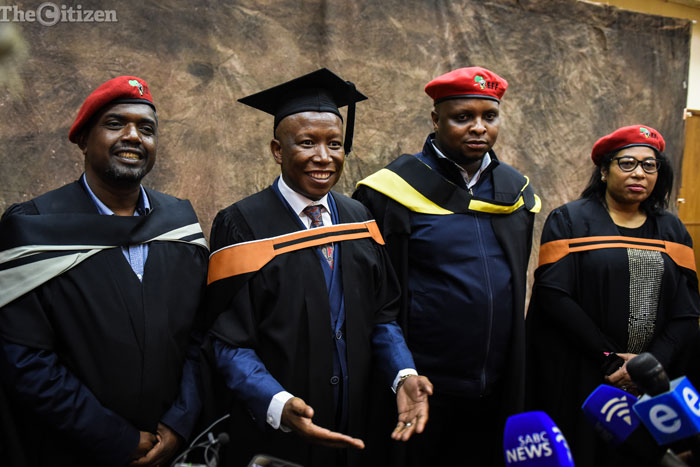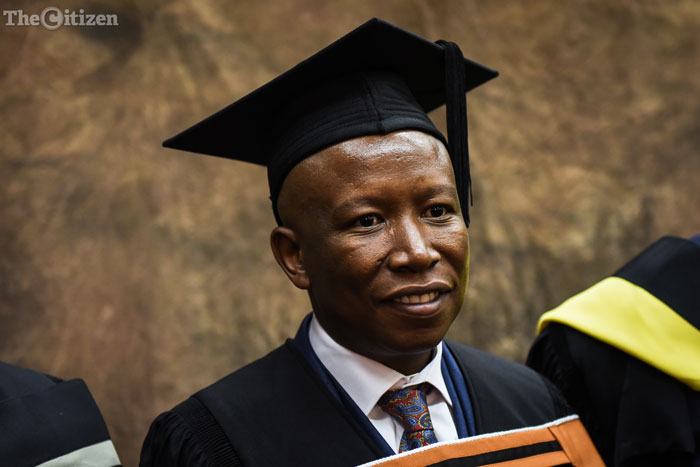 Check out the multimedia that has been shared on social media:
CIC @Julius_S_Malema has arrived for the graduation at UNISA #MalemaGraduation pic.twitter.com/2gUVTDqDbM

— Economic Freedom Fighters (@EFFSouthAfrica) September 6, 2017
An academic selfie just before the CiC @Julius_S_Malema's 2nd graduation. We are proud and inspired. pic.twitter.com/GZlinlWhPg

— Floyd Shivambu (@FloydShivambu) September 6, 2017
#MalemaGraduation ????????????‍???????? pic.twitter.com/Joj9zSa6me

— Economic Freedom Fighters (@EFFSouthAfrica) September 6, 2017
The CiC @Julius_S_Malema collected the 2nd Degree from UNISA. We are looking forward to the 3rd one. #MalemaGraduation! pic.twitter.com/QUZPAI3lYI

— Floyd Shivambu (@FloydShivambu) September 6, 2017
CIC @Julius_S_Malema receives his BA Honors in Philosophy with UNISA ✊???? #MalemaGraduation pic.twitter.com/7wF06oirgC

— Economic Freedom Fighters (@EFFSouthAfrica) September 6, 2017
CiC @Julius_S_Malema gorgeous Wife, Granny and Aunty celebrating his graduation #MalemaGraduation pic.twitter.com/oFBZgP1wkS

— IG: LeighMathys (@LeighMathys) September 6, 2017
Ladies and Gentlemen, the honorary Graduand in Bachelor of Arts Honours in Philosophy, Mr. Julius Sello Malema…Leadership Dumela! pic.twitter.com/Dq549q80UL

— Mandisa Mashego (@MandisaMashego) September 6, 2017
The EFF academic procession #MalemaGraduation pic.twitter.com/zAy9noOq0b

— Economic Freedom Fighters (@EFFSouthAfrica) September 6, 2017
#malemagraduation #MalemaGraduation We congratulate you CiC @Julius_S_Malema President of @EFFSouthAfrica . You make education fashionable. pic.twitter.com/KqjPOGyvGd

— Godrich Gardee (@GardeeGodrich) September 6, 2017
Education is a must. President @Julius_S_Malema is doing it. #FeesMustFall #MalemaGraduation #LeadershipMustStudy pic.twitter.com/nVA6j86eqe

— Vuyani Pambo (@vuyanipambo) September 6, 2017